Why Did James Holzhauer Wager So Little? 'Jeopardy!' Contestant Loses After 32-Game Streak
James Holzhauer's time on Jeopardy! ended Monday night and while his final low wager may seem uncharacteristic, it fits in with his strategic approach to the game up to this point.
Holzhauer was on a 32-game winning streak and garnered national attention for his record-breaking spree. A professional gambler, Holzhauer's game plan was largely centered on wagering strategic amounts.
Going into Final Jeopardy on Monday night, Holzhauer had $23,400 and Emma Boettcher had $26,600. For the final question, he bet just $1,399, an amount that was almost $2,000 less than what he'd need to overtake Boettcher for first place.
However, he later told The Action Network that besting Boettcher wasn't first and foremost on his mind. Instead, he was focusing on maintaining second place because odds weren't in his favor to win.
"I knew I could only win if Emma missed Final Jeopardy, as there was no way she wouldn't bet to cover my all-in bet," Holzhauer said. "So my only concern was getting overtaken by third place, and I bet just enough to make sure of locking him out."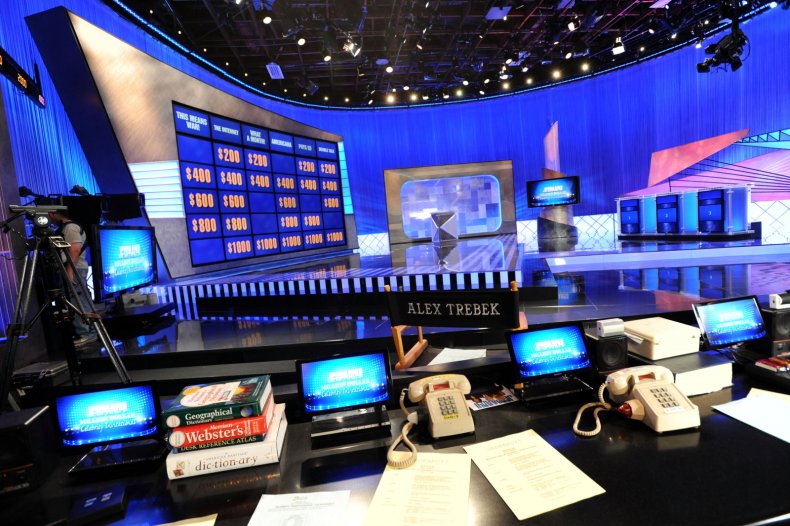 Had Holzhauer doubled down his money and gone all in, he would have walked away with $46,800. Unfortunately, Boettcher also recognized the strategy and bet $20,201, which gave her $46,801. Even if Holzhauer answered correctly, it wouldn't have been enough to win and losing would have meant coming in third. He bet just enough that he was guaranteed to come in second.
The third-place contestant had $11,000, so the maximum he could walk away with was $22,000. Had the third-place contestant answered correctly and Holzhauer wrongly, with a bet of $1,399, he would keep the second place with $22,001.
"Nobody likes to lose," Holzhauer told the The New York Times. "But, I'm very proud of how I did, and I really exceeded my own expectations for the show. So I don't feel bad about that."
He noted that some of his opponents adjusted to his approach of going for high-value questions first and then hunting Double Jeopardy items. However, not all of them, he said, had the "guts to actually back it up with a big bet."
His future plans are uncertain, but Ken Jennings, who still holds the record for most consecutive games won, told the Times a matchup between the two is "going to happen at some point."