James Holzhauer Nears $1 Million In Winnings After 13 Consecutive 'Jeopardy!' Wins
The winnings keep coming for Jeopardy! frontrunner James Holzhauer as he continues to sweep the trivia game show. Shattering his first record during the April 9 show, the 34-year-old looks to get closer and closer to the all-time winnings record, set by Ken Jennings in 2004.
After the conclusion of Monday's episode, Holzhauer's winnings total $942,738 after 13 consecutive wins. Jennings won a total of $2.5 million over the course of 74 games.
The Las Vegas sports bettor is not only known for easily taking control of the game board, but Holzhauer also bets huge sums of money during the Daily Doubles, which Jennings commented on via Twitter: "This is absolutely insane. I've always wanted to see someone try Jeopardy! wagering this way who had the skills to back it up."
"I am in awe of Ken Jennings's accomplishments, as all Jeopardy! fans are. Simply being compared to him is an honor," Holzhauer told Newsweek. "It's interesting to hear his take on the big gambles because he was notably conservative with his own wagers 15 years ago. Of course, if I had every game on cruise control as he did, I might have done the same."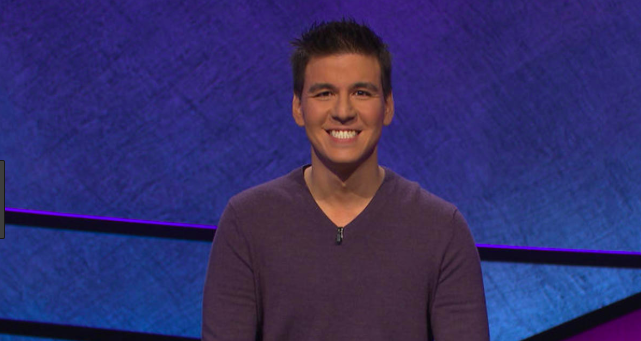 As of Monday, Holzhauer is tied for the fourth place spot of Jeopardy! winnings and is just over $57,000 away from becoming a millionaire-man after providing the correct answer of "Who is Elgin?" — in response to a clue about 19th Century Brits: "In a poem, Lord Byron, a lover of a Greece, calls this diplomat & fellow lord a 'plunderer.'"
"I had dreamed of appearing on Jeopardy! since childhood," Holzhauer said. "Until I had a family of my own, it had been my biggest life goal."
As previously reported, Jeopardy! is not the first game show that Holzhauer—who grew up in Naperville, Illinois—has appeared on. In 2014, he was a contestant on an episode of The Chase, putting in a strong performance, which he said prepared him well for his latest success.
He also appeared on the show 500 Questions in 2015, according to heavy.com. Aside from his game show exploits, Holzhauer is also a competitive bridge player and a professional sports gambler.
"In a way, sports betting is like a big game of The Price Is Right: just like I'd pay $3 for a Coke Zero but not $4, I'd lay three points on the Bears-Packers point spread but not four," Holzhauer said. "I love that the betting market gives you a way to put your opinion to the test."
Find out if Holzhauer becomes a Jeopardy! millionaire when the game show airs weekdays at 7 p.m. ET on ABC.
James Holzhauer Nears $1 Million In Winnings After 13 Consecutive 'Jeopardy!' Wins | Culture