Who Is Melissa Holzhauer? James Holzhauer's Wife Was a Quiz Show Star Before Husband's 'Jeopardy!' Appearance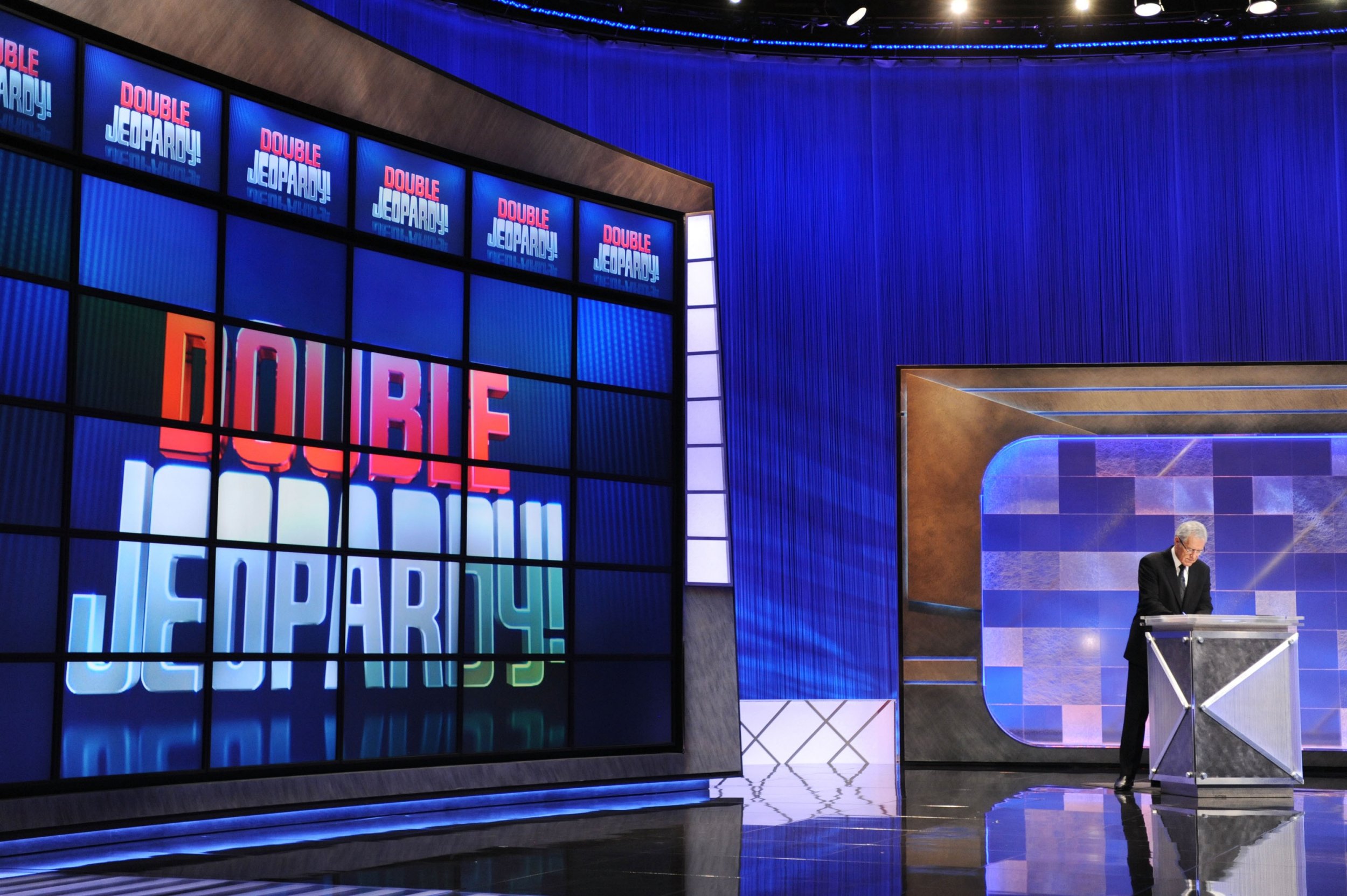 James Holzhauer will attempt to continue his winning streak on Jeopardy! on Monday. His wife Melissa Holzhauer will likely be somewhere on the sidelines rooting for her husband as he potentially inches one step closer towards beating former Jeopardy! champion Ken Jennings' record.
There's no doubt about it—James Holzhauer's impressive winning streak on America's beloved game show. However, the professional gambler isn't the first member of the family to appear on a television quiz show. Melissa Holzhauer has also competed on a national game show before. The Michigan native appeared on Who Wants To Be a Millionaire back in 2014 with then-host Cedric the Entertainer.
James Holzhauer even made a small cameo during Melissa Holzhauer's winning moment on the show when Cedric said he learned Melissa Holzhauer was hoping to buy the family a puppy with her game-show earnings. "I told her if she wins half a million she can pick the dog out," James Holzhauer joked.
Melissa Holzhauer, in response, claimed James Holzhauer was lying because he didn't even like dogs. Luckily for him, Melissa Holzhauer only made out with about $28,800 worth of winnings.
Trivia is likely one of the many things the couple enjoys together. They both competed in the World Quizzing Championship during the year of their marriage in 2012. Jesse Honey won the trivia competition that year, but James Holzhauer had an impressive run, placing 34th. His wife landed in the 154th spot, according to the competition's website.
When she's not competing in quizzes and taking care of the couple's 4-year-old daughter, Melissa Holzhauer enjoys a career as a teacher and tutor. She has experience working with undergraduate students on topics pertaining to Greek and Latin and she previously taught Greek Mythology courses. She's also helped students prep for ACT tests.
"I always strive to help my students find deeper connections between the materials they are learning and their lives," Melissa Holzhauer wrote on her LinkedIn page. "I am passionate about translation because I believe that language, spoken or written, is a conduit for understanding and that words can bring people together, even though sometimes it takes a few tries to find the right ones! Therefore, I pride myself on being able to explain ideas in several different ways and I don't give up until my students and I are on the same page."
James Holzhauer's wife has also come in handy for his ongoing 27-game Jeopardy! streak too. Many of his wagers on the game show have been inspired by special dates like, for instance, his wedding anniversary date or the day of his daughter's birth.
So far, James Holzhauer has amassed $2,065,540 on Jeopardy! Currently, Jennings is still the record-holder of the highest winnings ever on Jeopardy! ever following his 74-game run in 2004, which earned him $2,520,700.