James Holzhauer's Winning Streak Causes 'Jeopardy' Ratings To Skyrocket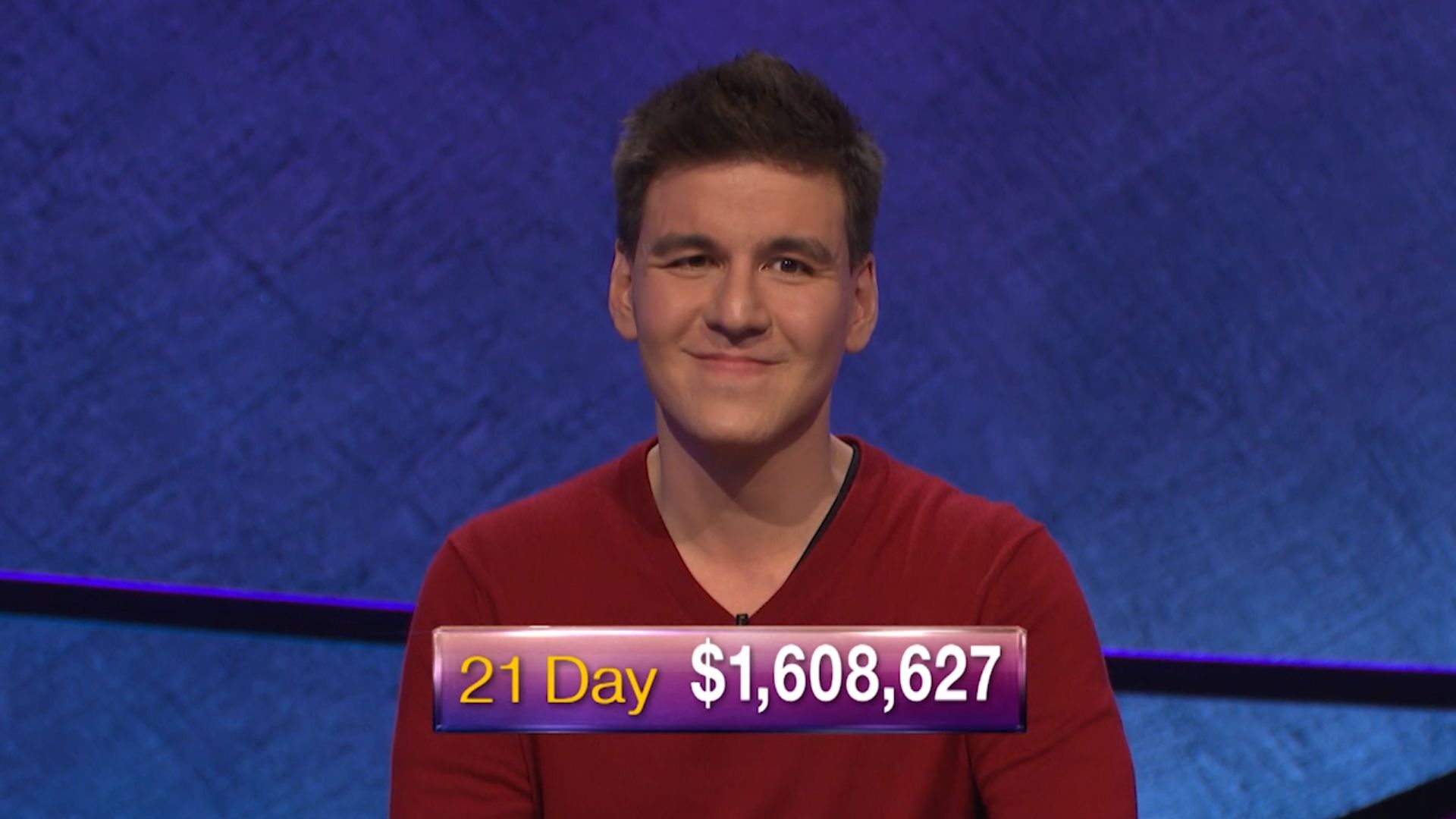 For the last 22 games of Jeopardy, James Holzhauer has dominated the game, earning nearly $1.7 million in winnings. As viewers flock to their televisions—either to watch Holzhauer or dominate another game or finally lose—Jeopardy ratings have skyrocketed, bringing them to a 14-year high.
According to The Hollywood Reporter, Jeopardy reached its peak during the week of April 29. The syndicated show hasn't seen those types of numbers since March 2005.
In that same week, Jeopardy averaged 13.28 million daily viewers, a same-day audience superior to most Nielsen rated primetime shows. Comparatively, that week's Game of Thrones episode averaged 11.8 million viewers and the Big Bang Theory raked in 12.49 million viewers. Neither number includes episodes viewed through streaming platforms like HBO GO and CBS All Access, but given that both heavily viewed series are on their final season, this is quite a feat for Jeopardy.
The show's ratings will likely climb higher as Holzhauer continues to succeed. For his first two weeks of play in early April, the show's ratings stayed within the 10.00 million viewer range. The ratings rose dramatically to 11.97 million viewers during the week of April 22. Then by the week of April 29, reached 13.28 million viewers.
Holzhauer last appeared on Jeopardy on May 3. The mainline of Jeopardy content is on a break to give room for their annual "Teachers Tournament." Holzhauer and his iconic stream are expected to return on May 20.
The breakthrough contestant first appeared during the April 4, 2019 episode. During his 22-game tenure, the contestant has broken a multitude of records on the 35-year old game show. He's broken multiple records set by Roger Craig during the 2010 season, but most notably the record for "Highest Single Game Total." Craig reached $77,000, but Holzhauer was able to best that on his fourth day competing with a score of $110,914. He then beat his own single-day record on April 17 with a score of $131,127.
Holzhauer's extreme success has drawn comparisons to Jeopardy legend Ken Jennings, who went on a 74-game win streak in 2004. Jennings was able to win more than $2.5 million during his run. Holzhauer has earned more than half of that in less than a third of the games.
A post on TheJeopardyFan.com compares Holzhauer and Jennings in far more depth. According to that post, Holzhauer has performed slightly better than Jennings did during his first 22 games. Holzhauer has less than half of the incorrect responses that Jennings did at this same point. Perhaps that means he can beat Ken Jennings' 74 game streak? To achieve that, Holzhauer would need to last until Jeopardy's 35th season finale, which airs on July 26, 2019.
Holzhauer returns to the competition on May 20.