James Jeffrey, the U.S. special envoy to Syria, was reportedly caught on camera on Monday providing a phone briefing from Istanbul Airport on the situation in northeast Syria.
In video captured by Adnan Nawaz, a news anchor for Turkish state international news broadcaster TRT World and past anchor for BBC World News, which is known to have a strongly right-leaning and pro-government stance, a man, who Nawaz identified as Jeffrey, can be heard delivering the briefing.
"I gotta get on the plane," the man, whose face is not visible, can be heard saying in the video, as he waits to board a flight to London's Heathrow airport (LHR).
Before jumping off the phone, however, the man can be heard providing a quick update on the situation in northeast Syria, in which he says "our situation with Russia in the northeast has dramatically disimproved."
"How's that?" he says, before saying: "Okay, I gotta go" and ending the call.
Sharing footage of the incident on Twitter, Nawaz said Jeffrey appeared to be "briefing somebody on the phone while preparing to board a flight to LHR."
"Members of his team [were] also talking on the phone about their trip and consultations within the region," he said, sharing a "face palm" emoji.
Middle East Eye Turkey correspondent Ragip Soylu shared the video on his own Twitter account, suggesting that earlier comments in the phone call from Jeffrey were about "our situation" with Turks having "dramatically improved." However, Newsweek was not able to make that determination.
Asked to share more information on the incident, Nawaz confirmed that he had captured the footage at around 12:30 to 12:45 p.m. Istanbul time, "just before boarding the flight. Other than that, he said he did not wish to comment further beyond his tweet.
In a statement sent to Newsweek, a Department of State spokesperson said they would neither confirm nor deny purported telephone conversations in an airport.
The spokesperson pointed out that Jeffrey had briefed Turkish journalists for nearly 30 minutes while in Istanbul and said that credible reporting on-the-record regarding that engagement could be found from Anadolu Agency, Cumhuriyet, Hurriyet, and T24.
Jeffrey had travelled to Turkey and Saudi Arabia earlier this month to discuss a range of regional issues, according to the State Department, which published a statement on the envoy's plans.
The situation in northeast Syria had been at the top of the agenda of Jeffrey's trip, during which he had also been expected to meet with other Turkish officials and Syrian opposition members in Ankara and Istanbul.
"In both countries, Ambassador Jeffrey will also discuss recent regional developments to ensure continued coordination on Syria and our efforts to defeat ISIS," the State Department said.
The ambassador's trip was due to end on Monday, January 13, according to the State Department.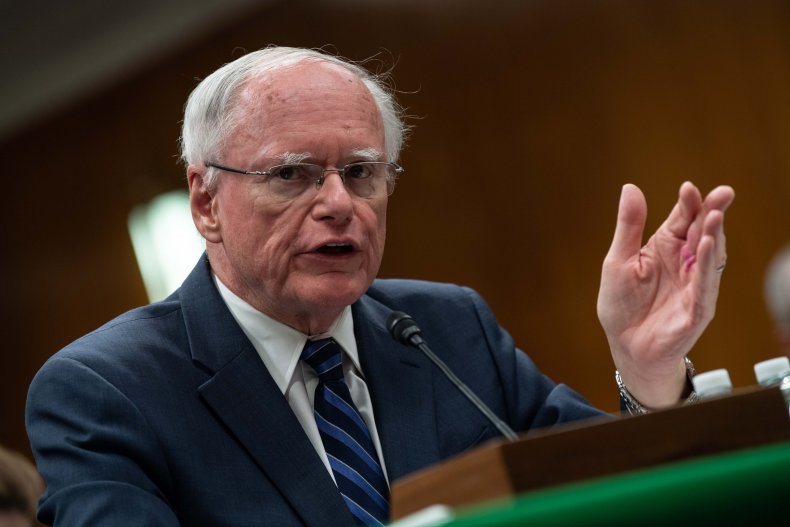 The trip follows relatively closely after Jeffrey's last visit to Turkey in November to meet with Turkish and Syrian opposition officials.
On Sunday, Jeffrey met with Turkish presidential spokesperson Ibrahim Kalin to discuss bilateral relations between the U.S. and Turkey, as well as the situation in northeast Syria, which has seen more than 300,000 people forced to flee their homes since December 1, according to the United Nations. Most of those who have fled have left from southern Idlib.
On Friday, Russia used its veto threat to force the United Nations Security Council into adopting a resolution that would significantly hamper the delivery of cross-border humanitarian aid and make it difficult for thousands of Syrians in the northeast to access medical assistance.
The resolution cuts down the number of crossing points for aid deliveries from Turkey to the rebel-held northwest from four to two.
Ambassador Kelly Craft hit out at Russia over the move, accusing the country of "triumphantly" supporting Syrian President Bashar Assad's government "to starve its opposition."
"Syrians will suffer needlessly ... (and) Syrians will die as a result of this resolution," Craft said.
Updated: This article has been updated with a statement from the State Department.