Former Prisoners Sue Architects of CIA's Interrogation Program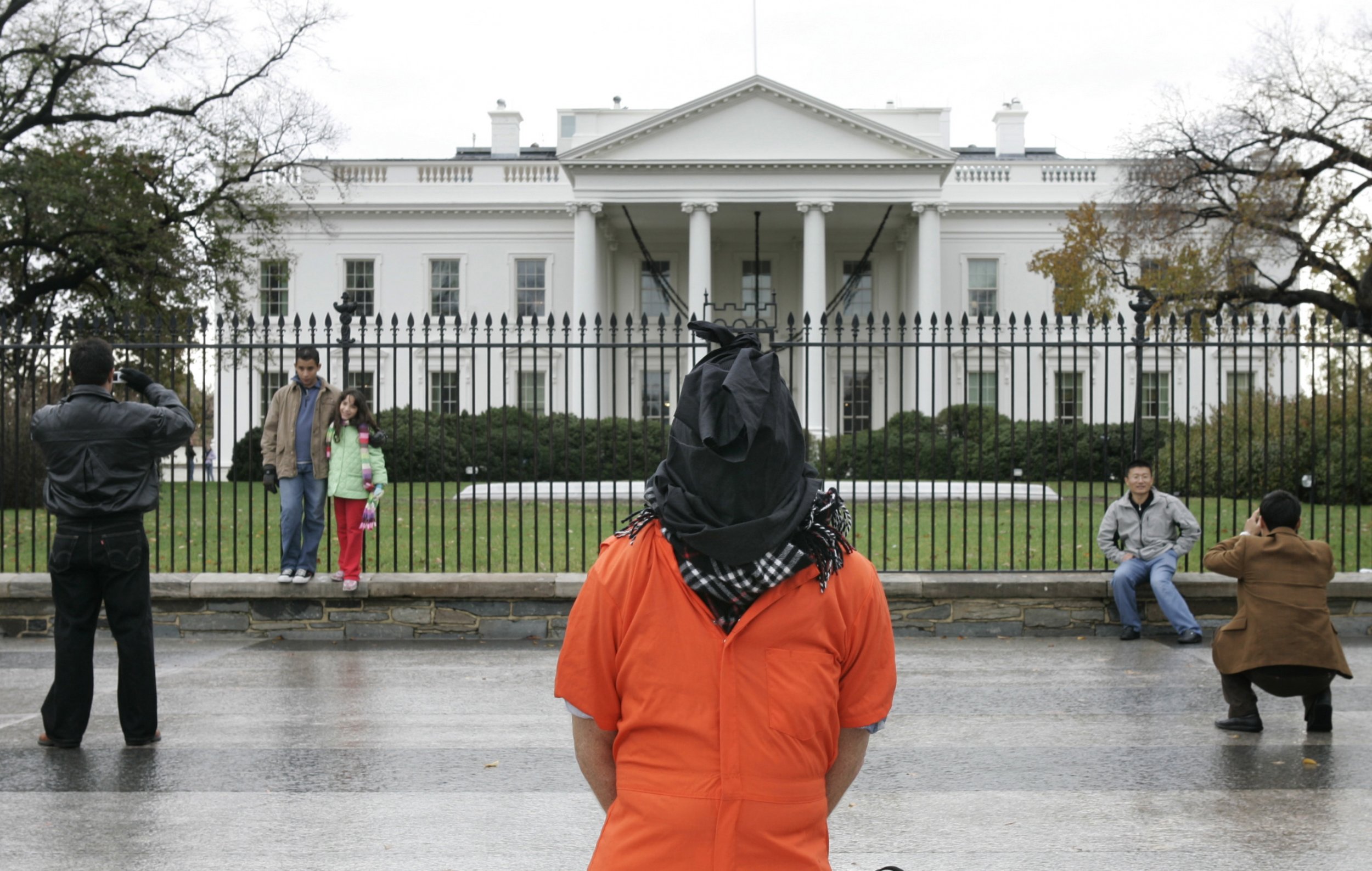 Three former prisoners represented by the American Civil Liberties Union are suing the two psychologists responsible for designing and implementing the CIA's brutal interrogation program, The Washington Post reports.
The lawsuit, filed in federal court in Spokane, Washington, on Tuesday, is directed at James Mitchell and John "Bruce" Jessen, two former U.S. Air Force psychologists who, as contractors, made millions building the CIA's program. The pair allegedly convinced the agency to adopt untested techniques such as waterboarding, which is considered torture by groups like the International Red Cross.
The ACLU is representing three men in the lawsuit—Gul Rahman, Suleiman Abdullah Salim and Mohamed Ahmed Ben Soud each of whom, the ACLU says, were subjected to the harsh techniques outlined in the Senate Intelligence Committee's report on CIA torture. Rahman froze to death in his cell at a U.S. black site in Afghanistan. The two others, the ACLU says, still suffer from the effects of their treatment. The U.S. never charged the men with a crime.
According to the ACLU, the scarring interrogation methods included "slamming [prisoners] into walls, stuffing them inside coffin-like boxes, exposing them to extreme temperatures and ear-splitting levels of music, starving them, inflicting various kinds of water torture, depriving them of sleep for days, and chaining them in stress positions designed for pain and to keep them awake for days on end."
"They claimed that their program was scientifically based, safe and proven, when in fact it was none of those things," Steven Watt, a senior staff attorney with the ACLU Human Rights Program, said of the two psychologists in a statement. "The program was unlawful and its methods barbaric. Psychology is a healing profession, but Mitchell and Jessen violated the ethical code of 'do no harm' in some of the most abhorrent ways imaginable."