Nigeria's President Buhari Mourns Labor Minister Killed in Car Accident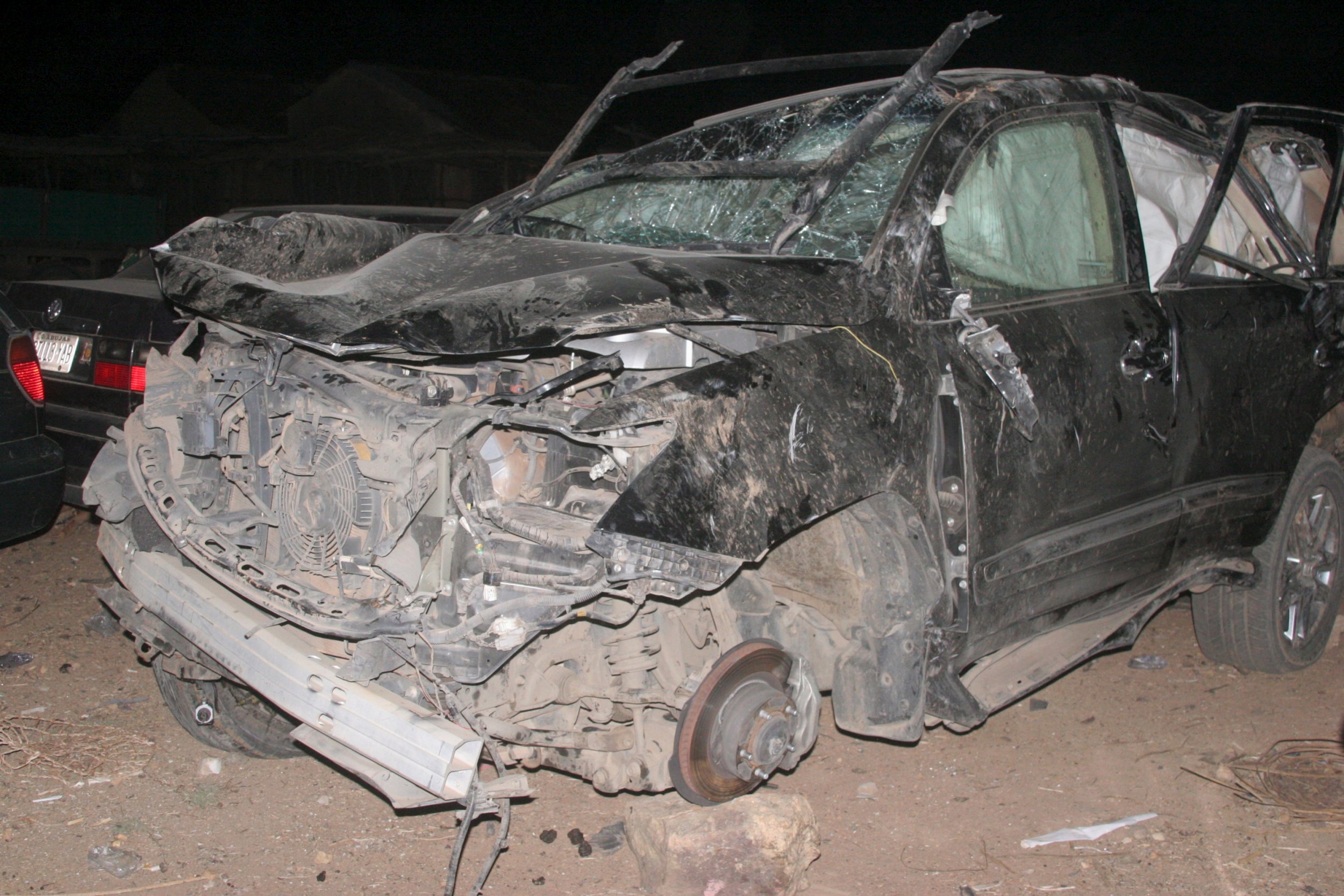 President Muhammadu Buhari says that Nigeria's labor minister, who was killed in a car accident on Sunday, was a "key component" of the president's plans to transform the country.
James Ocholi, who was appointed to his ministerial position in November 2015, died in an accident on the Kaduna-Abuja highway in central Nigeria. Ocholi, who was a lawyer by profession, and his son died on instantly, according to Nigeria's Premium Times. Kaduna state governor Nasir El-Rufai announced on Sunday that Ocholi's wife, Fatima Blessing Ocholi, had also died in hospital after slipping into a coma following the accident.
"Barrister Ocholi was an accomplished and patriotic Nigerian, who was keen to accept the call to service at a time his country needed him," said Buhari, in a statement issued on Sunday by presidential spokesman Garba Shehu.
Ocholi had a long association with Buhari as a member of the All Progressives' Congress (APC) and sought to become the APC's candidate in Kogi state for the 2015 elections, losing out to the late Abubakar Audu. Buhari said that the people of Kogi state, in central Nigeria, had lost "a distinguished and irreplaceable son" and said that the "entire country mourns the loss of this great man."
Buhari's APC came to power after the president defeated the People's Democratic Party candidate and ex-president Goodluck Jonathan in elections in March 2015. Buhari was elected on pledges including tackling corruption and ending the Boko Haram insurgency in the northeast of the country.
A report issued in January by Buharimeter, run by advocacy group the Centre for Democracy and Development (CDD), claimed that Buhari had fully implemented just one electoral promise—to publicly declare his assets and liabilities and encourage all appointees to do the same—in his first seven months in power. But the Nigerian presidency has defended Buhari's record, saying that the president has recovered billions in stolen public funds and brought a number of corruption suspects, including former national security adviser Sambo Dasuki, to court. Dasuki denies the charges against him.
Nigeria's President Buhari Mourns Labor Minister Killed in Car Accident | World