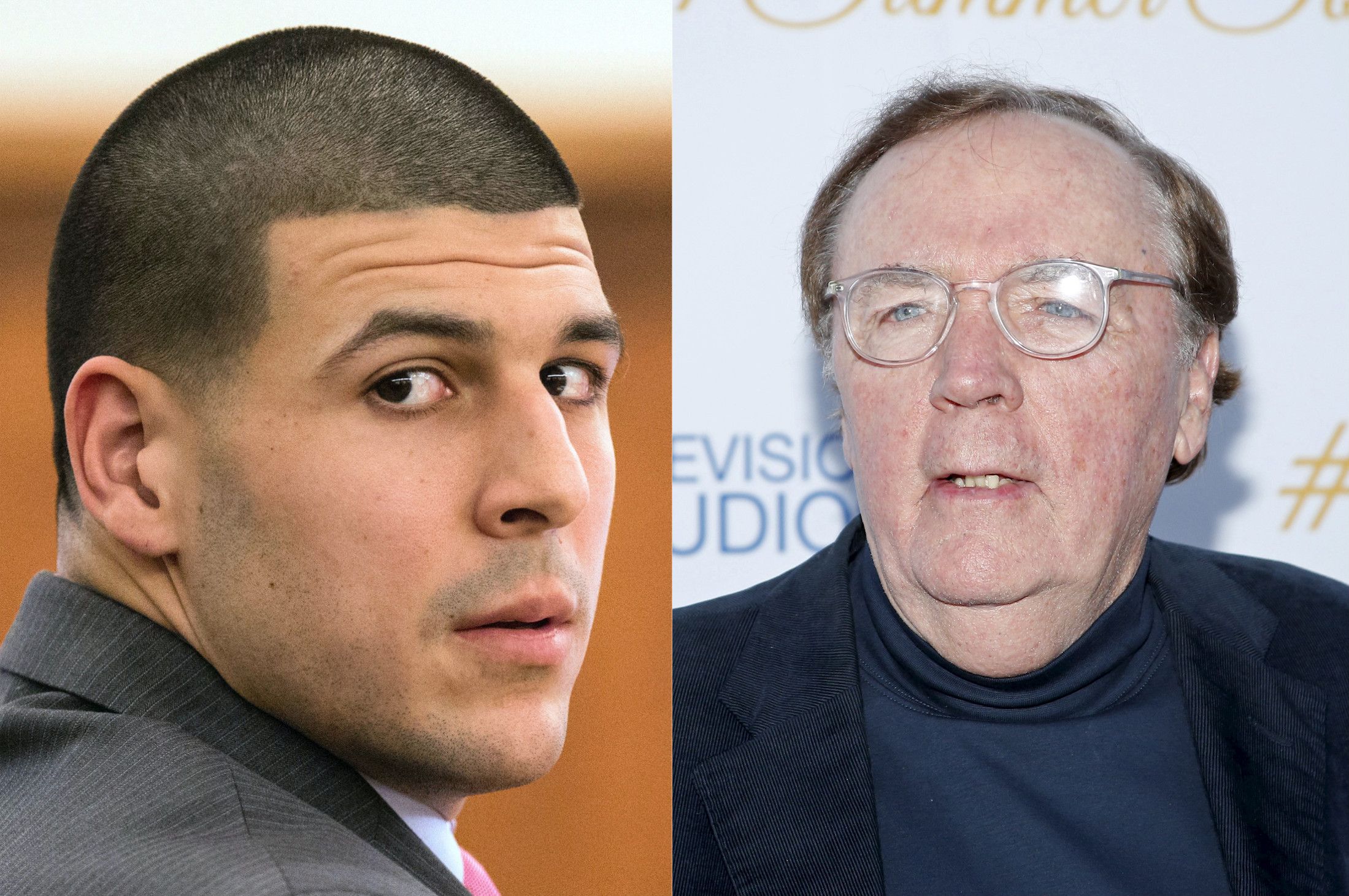 Best-selling novelist James Patterson is taking a break from fiction to focus on Aaron Hernandez, the former New England Patriots star and convicted murderer who last week was found dead in his prison cell. Touted as a "true crime story," the book will be published by Little, Brown and Company and is set for an early 2018 release.
Related: A Timeline of the Rise and Tragic Fall of Aaron Hernandez
"I was stunned to hear about the tragic death of Aaron Hernandez last week," Patterson said in a statement. "While his life was marred by controversy, he had incredible potential and undisputed talent. He came from nothing, was named a collegiate All-American, and went on to become a standout player for the New England Patriots. Along the way, his life spiraled out of control—and I felt compelled to ask: what went wrong? I hope that this book helps shed some light on the events that led to his all too public and heartbreaking demise."
The book, which is yet to be titled, will tell the story of Hernandez's entire life, from his upbringing in Connecticut to his tragic death. A portion of the book's proceeds will go toward "education and pro-reading initiatives," which shouldn't be a problem for Patterson. According to Forbes, he earned $95 million in 2016, making him the year's highest-paid writer by a margin of more than $75 million.
Patterson's deep dive into the life of Hernandez won't be the author's first attempt at nonfiction. In October 2016, he released Filthy Rich, which told the "shocking true story" of Jeffrey Epstein, the New York hedge fund billionaire who in 2008 pleaded guilty to soliciting prostitution from minors. Filthy Rich was written with two co-authors, John Connolly and Tim Malloy. It's unknown whether others will assist Patterson in telling the story of Hernandez, or whether is will be a solo endeavor.
Also unclear is whether Patterson, who was unavailable to comment on the project, began writing the book prior to Hernandez's suicide, or if Little, Brown and Company simply bought the concept of the book, which Patterson has yet to begin researching and writing. Hernandez's story is certainly complex, and one would think a nonfiction book on his life would involve hundreds of interviews. In other words, Patterson better get to work.