Why Did 'Psych' Star James Roday Decide It Was Time to Change His Name?
When you go to watch Peacock's new movie, Psych 2: Lassie Comes Home, you may notice a new name in the opening credits. And while the film certainly marks the debut of the name, it belongs to someone Psych fans are very familiar with.
The comedy detective film, which debuts on NBCUniversal's new streaming service Peacock on Wednesday, follows the TV series' usual lead characters, Shawn and Gus. Dulé Hill is back to reprise his role as the reliable officer Gus, and the same actor who stars as the clairvoyant Shawn is also back for the new movie—except his name is a little different than fans are used to seeing.
Formerly known as James Roday, the actor is now incorporating his legal surname and will go by James Roday Rodriguez. In an interview with TVLine published Tuesday, 44-year-old Rodriguez explained why he took on his Mexican-American surname again. The actor said a recent discussion he had with his father about his family's heritage led to the decision.
"On one hand, it's unfortunate that it took the world turning upside down for that to sink in. On the other hand, it was so edifying, listening to my father talk about what it was like to be a brown person growing up in this country—and in Texas, no less. Having him relay to me stories about my grandparents and their experiences in the '30s and '40s... These were not stories that were shared around the Christmas tree when I was a kid," Rodriguez said. "I was deeply moved, but also very shaken by a lot of the stuff that I heard—stuff that I was one or two generations removed from and never needed to reconcile or even stop and think about. It basically blew up my own relationship with my race, my sense of who I am when it comes to my relationship with that half of me."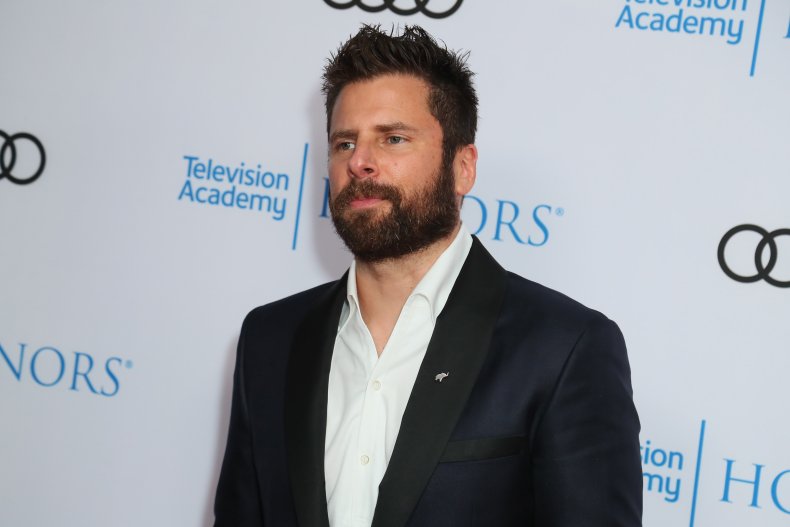 Rodriguez said those realizations made him question many of the decisions he's made as an adult, starting with his reason for changing his name in the first place.
Rodriguez essentially started his 20-year career using the moniker James Roday—a name pulled out of an Anton Chekhov play he was performing in shortly before he graduated from film school. He was auditioning for a DreamWorks pilot and was encouraged to consider changing his name because showrunners were "worried that casting a white guy with a Mexican name could be construed as their version of 'diverse casting,' and there could be a backlash."
That wasn't the first time Rodriguez's last name caused problems for a part, either.
"The first audition I ever had was for the lead in a major movie, and the casting director said to me, 'You're so great, but I don't think I can call you back because your last name is Rodriguez. But I can call you back for this four-line role of a gang member,' which I ended up reading for. But they said I wasn't right for that either because I didn't look Latino enough. They basically didn't know what to do with me," he recalled.
That film turned out to be Primal Fear, and actor Ed Norton was deemed the lead.
So when Rodriguez was met with the opportunity to work on the DreamWorks show, he was easily convinced to replace his last name with something casting directors could sell. Unfortunately, the pilot was not ordered to series.
"Twenty years later, I realize I essentially perpetuated an institutionalized element of what's broken about this industry, which is, of course, a microcosm of the world we are living in. I can't excuse the decision because of youth or naiveté or ambition. The bottom line is, I sold out my heritage in about 15 seconds to have a shot at being an actor," Rodriguez said.
Rodriguez called the decision to resume using his birth surname "deeply personal," and said that he hoped his journey back to his real name could serve as a learning moment for others.
"I just hope it's something that can be amplified. I hope we are all having these conversations in our lives. I hope we are all reflecting. I hope we're all learning s**t that we thought we knew but didn't know. And I hope we're all chasing the best versions of ourselves moving forward," he said.
Along with Psyche 2, Rodriguez stars in ABC's A Million Little Things.
Rodriguez is one of the many celebrities who have changed their names in an effort to catch their big break. Kirk Douglas, the actor and son of Russian immigrants, was born Issur Danielovitch and changed his name early on in his career after film execs told him his name was too Jewish for Hollywood. And long before Audrey Hepburn had Breakfast at Tiffany's, she was the Belgian-born Edda van Heemstra Hepburn-Ruston. Charlie Sheen's real name is Carlos Irwin Estévez, while his father, who most people know as Martin Sheen, was born Ramón Antonio Gerardo Estévez.