Manchester United Transfer News: Real Madrid Star James Rodriguez Emerges as Potential Target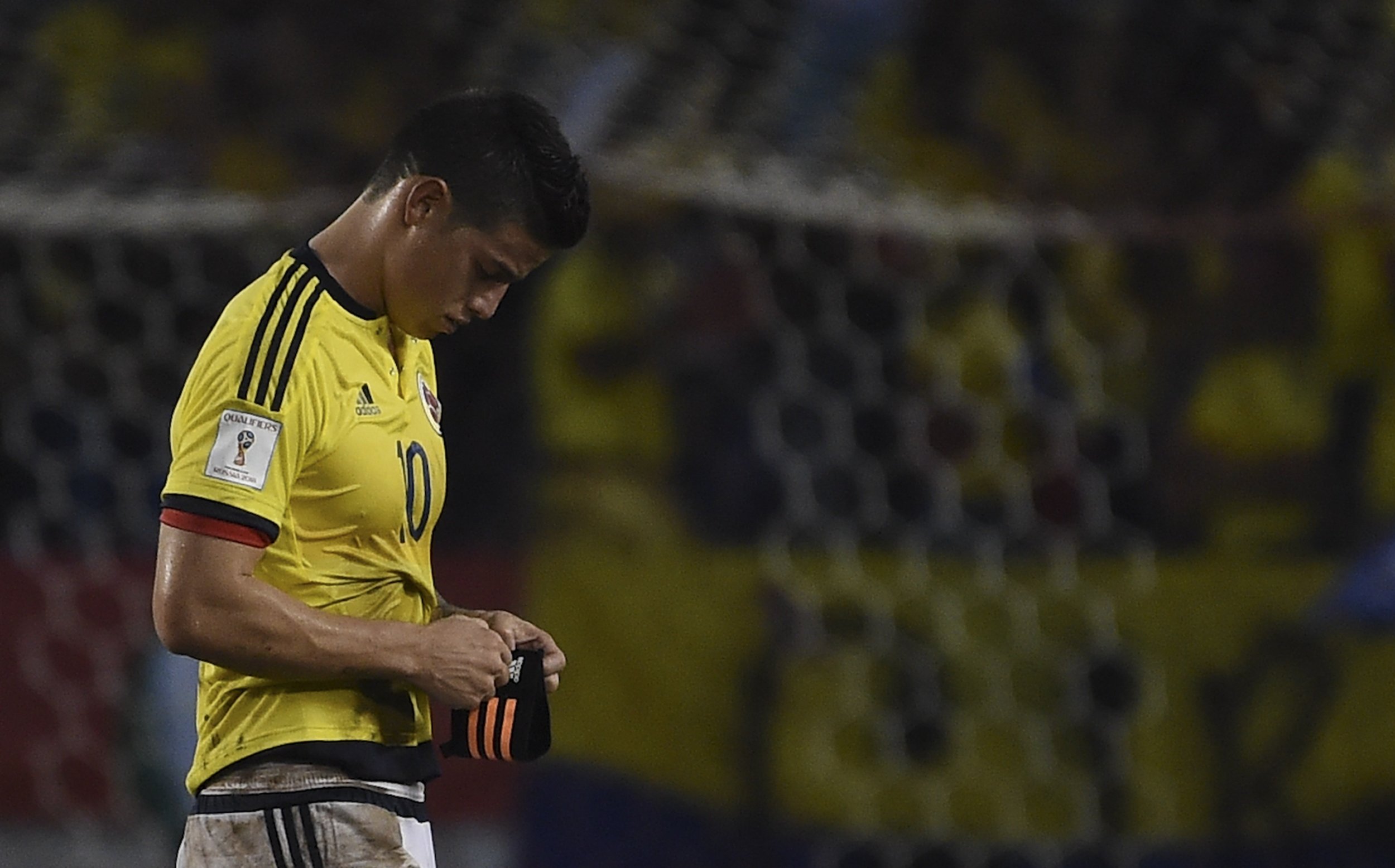 James Rodriguez was Real Madrid's shiny new toy in the summer of 2014, but it seems as if he may have already been thrown into a corner to rest among the dust mites and moth-eaten soft playthings.
The Colombian was superlative for his country at the 2014 FIFA World Cup in Brazil, earning him a move to the Santiago Bernabeu in the Spanish capital, where they discard famous players the way Terrence Malick leaves big-name actors on the cutting-room floor.
It seems that fate may have befallen Rodriguez, who it should not be forgotten cost £63 million ($88 million) from A.S. Monaco, making him one of the world's most expensive players.
According to a report on Spanish website Donbalon.com, Real Madrid coach Zinedine Zidane is ready to let Rodriguez, the Golden Boot winner from the 2014 World Cup, leave the club.
Why? Although Rodriguez enjoyed a strong first year in Madrid, he has never quite lived up to his 24-carat-gold billing, and Zidane has reportedly lost patience after some underwhelming performances this season.
The Frenchman can also count on the impending return of Gareth Bale from injury, with Bale providing the kind of pace, cut and thrust down the right wing for Madrid that Rodriguez, for all his silky trickiness on the ball, cannot. And even Madrid with its bountiful pots full of money cannot afford, in the era of Financial Fair Play, to leave a £63 million player on the bench.
This news appears to have caught the long ears of Manchester United's transfer committee, which has been renowned under executive vice-chairman Ed Woodward for targeting the biggest names in world football. Neymar last summer is the finest example of that policy, with the Barcelona star's father claiming United met his son's £145 million ($202 million) buyout clause.
The good news for United, if it does want to pursue Rodriguez seriously, is that Madrid President Florentino Perez is unlikely to get back the fee he paid for the player almost two years ago.
As is often the case among Madrid's universe of starry players, a multitude into 11 does not fit well.
If United can snap up a World Cup star for a cut-price deal, Woodward and its board might start rebuilding some of the bonhomie with the fans that has been lost this season.