Fireman Shot in Standoff Has Been Cited Twice for Bravery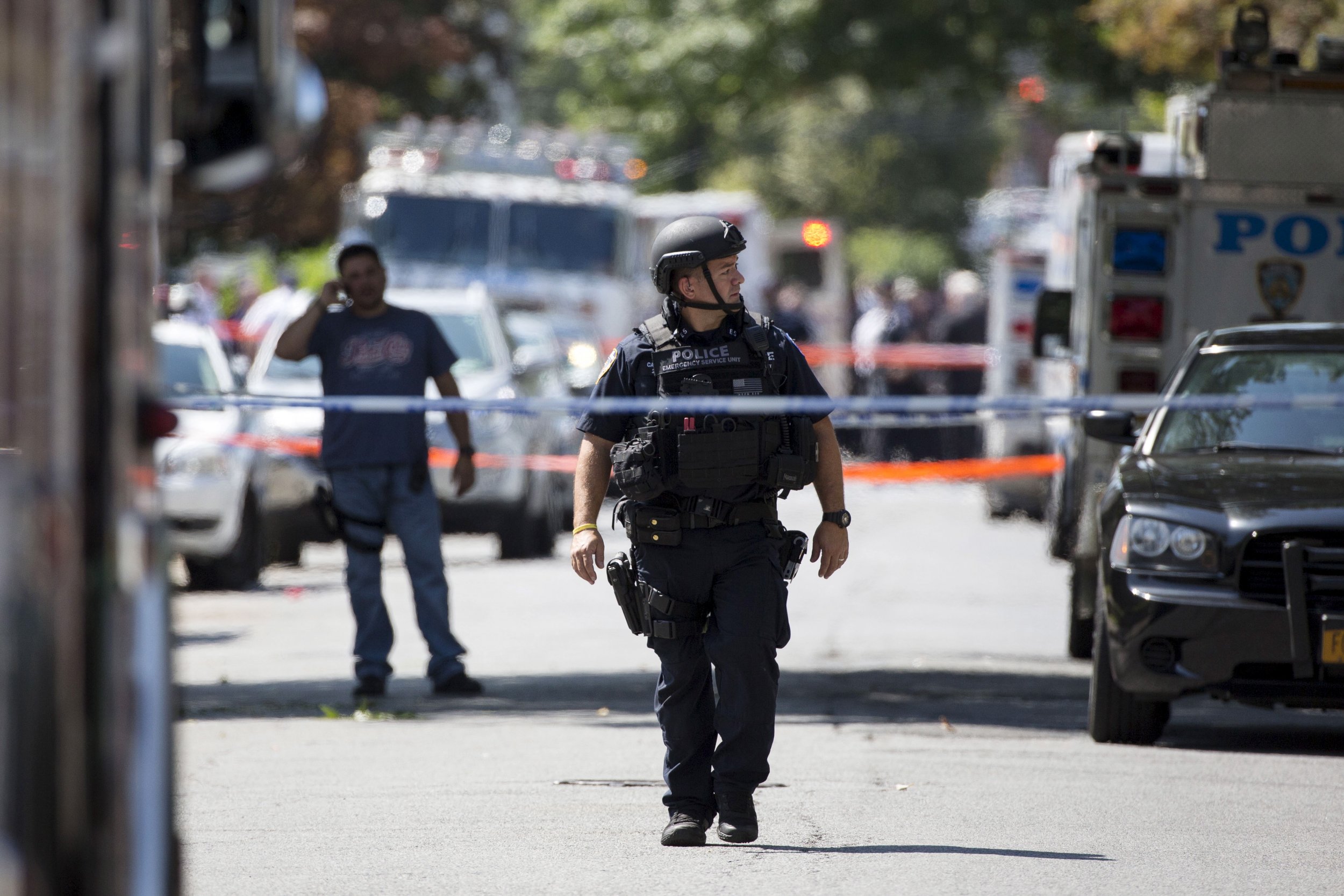 Details have emerged about the New York Fire Department lieutenant who was shot in a dramatic Friday morning standoff on Staten Island.
Lt. James S. Hayes, 53, who is reported to be in stable condition at Richmond University Medical Center, was shot in the ankle and hip while responding to a fire at a Staten Island home. Garland Tyree, who is suspected of starting the fire and shooting at Hayes, barricaded himself inside of an apartment and died after a standoff with police that dragged on for six hours.
Fire Commissioner Dan Nigro said at a press conference that Hayes entered the apartment fearing the occupant had become unconscious. The NYFD said on Twitter that Hayes has been cited twice for bravery before:
According to officials, Hayes is the first New York firefighter to be shot while responding to an apparent fire since 1994. He was involved with rescue efforts after the September 11 attacks.
New York fire commissioner told reporters that he is glad Hayes "will rejoin his family and be happy and healthy for the remainder of his days," according to The New York Times. Hayes' mother-in-law apparently told The New York Post that he'll make a full recovery.
Mayor Bill de Blasio, meanwhile, has been blasted for going to the gym while the standoff was occurring on Staten Island. At a press conference on Friday afternoon, Mayor De Blasio praised Hayes, saying: "He didn't hesitate to serve this city and go into harm's way."