James Watson's Nobel Return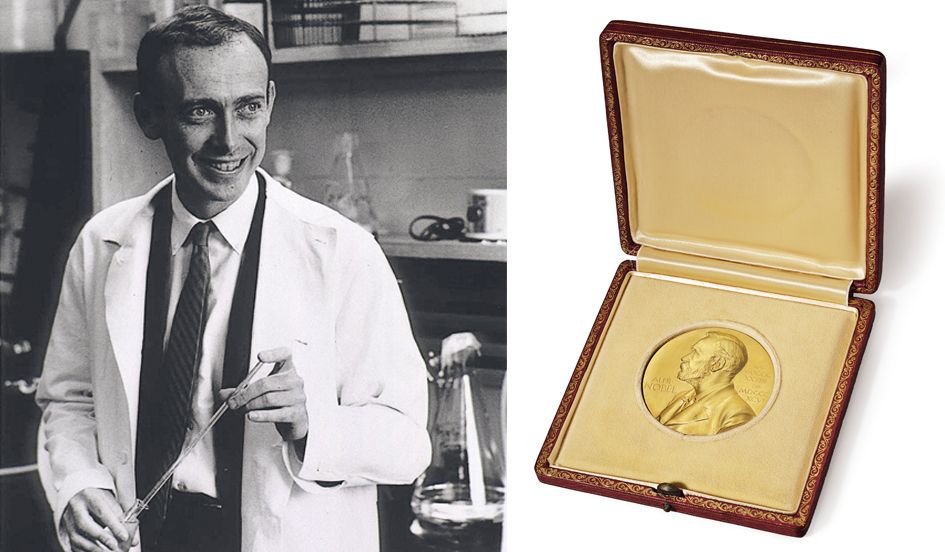 Last week at a much-talked-about auction, James Watson sold the Nobel Prize he won more than half a century ago for his work discovering the double-helix structure of DNA. The lot broke the record for any Nobel medal sold at auction when it fetched over $4.7 million, including the auction house's premium, or commission. Little did people know, the buyer didn't intend to keep it for long.
Alisher Usmanov, the richest man in Russia according to Forbes, came forward Tuesday as the buyer, saying that he had purchased the medal in order to return it to Watson.
"In my opinion, a situation in which an outstanding scientist has to sell a medal recognizing his achievements is unacceptable," Usmanov is quoted as saying in a press release sent to Newsweek. "James Watson is one of the greatest biologists in the history of mankind and his award for the discovery of DNA structure must belong to him."
Usmanov has investments in steel and mining as well as in one of Russia's largest mobile phone operators and its largest business daily. He was an early investor in Facebook and now holds stake in Alibaba and shares in Arsenal Football Club. Forbes calculates his real-time net worth as $16.1 billion at end of trading Tuesday.
The billionaire hopes to return the medal to "its rightful holder" while allowing Watson to go ahead with his plans to donate some of the tidy sum his prize raked in to support "scientific research, academic institutions and other charitable causes," as he had planned, according to the Christie's. Some of the institutions that stand to benefit are the Cold Spring Harbor Laboratory on Long Island—where Watson is chancellor emeritus—the University of Chicago and Clare College Cambridge, Watson said before the sale.
Watson had also told The New York Times he might use some of the proceeds to support himself and his family after making philanthropic contributions, and he mentioned his desire to purchase a David Hockney painting.
Aside from his Nobel-winning research, the doctor is most known for his comments on the intelligence of black people that garnered outrage in 2007. Usmanov did not address this controversy in his press release.
According to the Times, Usmanov had offered Watson cash to give to charity before the auction, but Watson preferred to go ahead with the sale. The record-breaking price was higher than Usmanov's original offer. "Obviously he's overjoyed to be getting it back… He's humbled by it," David Kass, a spokesman for Watson, told the Times.
"Dr. Watson's work contributed to cancer research, the illness from which my father died," Usmanov says. "It is important for me that the money that I spent on this medal will go to supporting scientific research and the medal will stay with the person who deserved it."