Child Sex Offender Found in California 20 Years After Going on the Run
Kentucky child sex offender James William Meece has been found in Los Angeles after skipping parole 20 years ago. Meece evaded capture by using an alias and conning those around him while pretending to be a Vietnam veteran.
Meece was convicted of rape in Ohio 1980, and moved to Escanaba, Michigan, in the the late 1980s, later being convicted of second-degree criminal sexual conduct towards minors. In 1991 he was sentenced to between three and 15 years for sexually assaulting a 9-year-old girl and her 12 year-old sister, the daughters of a woman he was dating. He threatened to kill the children and their mother if they told anyone of the sexual assault.
Meece, 71, was paroled in May 1999, and was required to register as a sex offender. Meece absconded in November the same year, and was at the top of U.S. Marshals and Michigan State Police's Most Wanted list until last week, when police captured and arrested Meece on July 29, at a woman's home in El Monte, California.
Authorities learned that in 2018, the sex offender had ties with the California woman and that they had gotten married in Las Vegas in July 2001. When questioned by police, the woman initially covered for Meece and denied knowing him. Investigators questioned relatives and neighbors who gave a similar description of a man named Anthony Bennetti, who had married the woman. Police say Bennetti had made similar claims to Meece, who previously lied about being a U.S. Army Green Beret, a Vietnam prisoner of war, plus a CIA and FBI agent, plus a U.S. Marshal to deceive and abuse a family.
"Subsequent investigation revealed Meece and the woman had gone to great lengths to keep the marriage concealed. Beginning in late summer 2018 investigators discovered numerous indicators that the woman was still in contact with Meece and revealed several things she had done on his behalf, using different aliases for him," said the official U.S. Marshals Service press release.
Police found a sniper rifle and fraudulent identity documents at the residence, believed to have been used by used by Meece during his time as a fugitive.
"This arrest demonstrates the tenacity of U.S. Marshals investigators and everyone who participated in taking this dangerous individual off the streets, not only in the Eastern District of Michigan, but also the Central District of California, the Southern District of California, and many components of the agency's Investigative Operations Division," said Owen Cypher, U.S. Marshal for the Eastern District of Michigan.
"I am confident without their support, James Meece would still be victimizing women and children."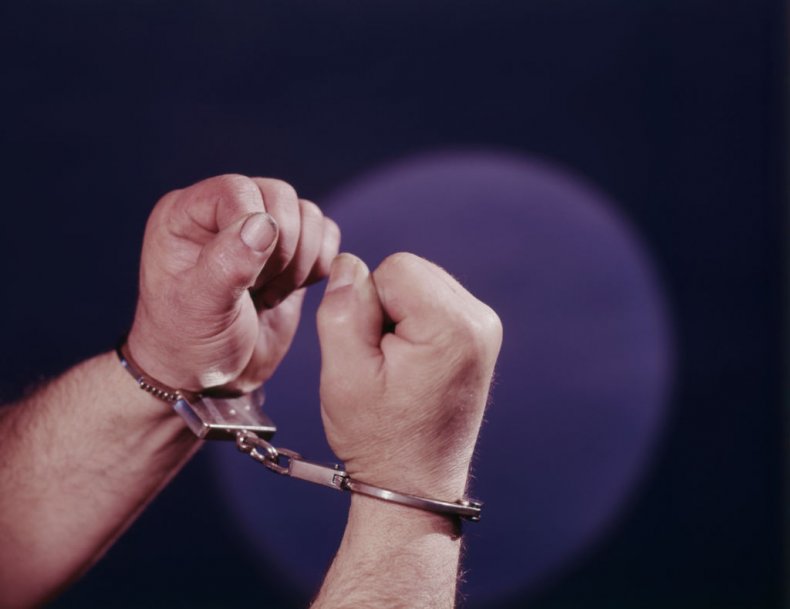 Investigators suspect Meece may have conned or assaulted more people, authorities urge anyone who believes they may have been victimized to come forward. Phone the U.S. Marshals Service Communications Center at 1-800-336-0102.
Newsweek has contacted the U.S. Marshals Office for further comment.