Scott Baio and James Woods Share Threatening Anonymous Letter Allegedly Sent to Trump Supporters
James Woods warned President Donald Trump's supporters of a threatening letter that's allegedly being sent all across the country—one that essentially says, if Trump doesn't concede, your home might be attacked.
"This is being sent all over the country to American citizens who have dared put Trump campaign signs in their yards," Woods tweeted on Thursday, along with a screenshot of a letter.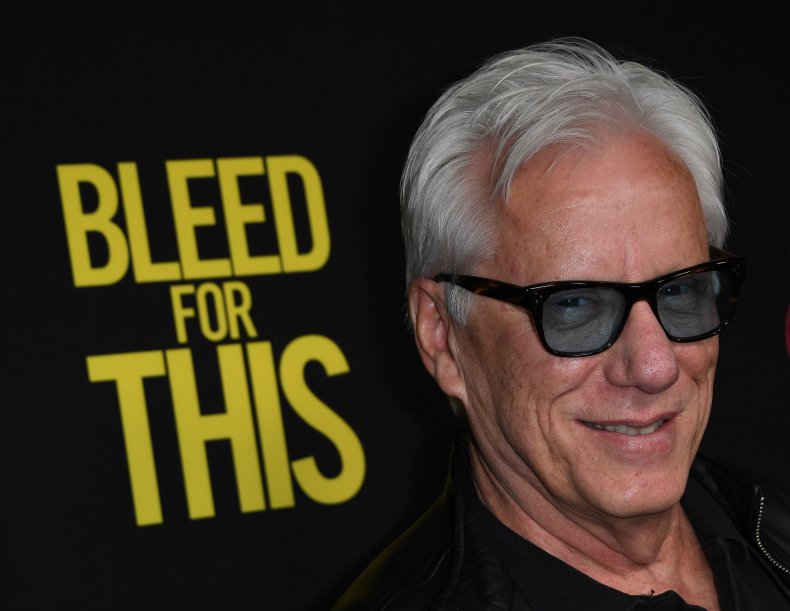 Fellow Trump supporter and actor Scott Baio retweeted Woods' message to inform his thousands of followers who favor the president and may be planning to vote for him come election day in November.
"Dear Neighbor," the letter reads, "You have been identified by our group as being a Trump supporter. Your address has been added into our database as a target for when we attack should Trump not concede the election. We recommend that you check your home insurance policy and make that it is current and that it has adequate coverage for fire damage. You have been given a 'Fair Warning.'"
The letter continues: "Always remember, that it was 'you' that started this Civil War. Be prepared to face the severe consequences of your pre-emptive actions against democracy."
A New York Times report on Wednesday claimed that Iranian and Russian hackers obtained voter registration data of a number of U.S. residents across the country. The information was reportedly used to intimidate voters by sending fake letters and emails warning them of potential attacks they could face if they voted for Trump. It's a ploy that both countries officiated in attempts to influence the 2020 presidential election, John Ratcliffe, the director of national intelligence, and Christopher A. Wray, the F.B.I. director, told reporters.
Ratcliffe and Wray also noted that some emails were also sent to registered Democrats under the guise of far-right and nationalist groups like the Proud Boys.
"This data can be used by foreign actors to attempt to communicate false information to registered voters that they hope will cause confusion, sow chaos and undermine your confidence in American democracy," Ratcliffe said.
It's unclear if Woods or Baio received physical copies of the letter themselves. However, a number of their followers responded to the tweets with letters they apparently received ,regarding the Trump signs and posters in their yards.
"My neighbors and I received a letter, not threatening fire, but threatening retribution if we didn't take our Trump signs down, so I put a big flag up the next day," one person tweeted. "[T]hat was a month ago and so far nothings happened. I Think their just showing us how desperate they are."