What Did Twitter Do to James Woods? The Story Behind the Trend
Actor James Woods was locked out of Twitter on Tuesday after sharing "intimate media" of former Democratic candidate for governor Andrew Gillum, prompting a flood of responses under the hashtag #FreeJamesWoods.
Once most known for roles in Videodrome, Casino and Disney's Hercules, in recent years, Woods has become known for his Twitter account, where he shares conservative memes, decries Democratic Party politicians and spreads conspiracy theories.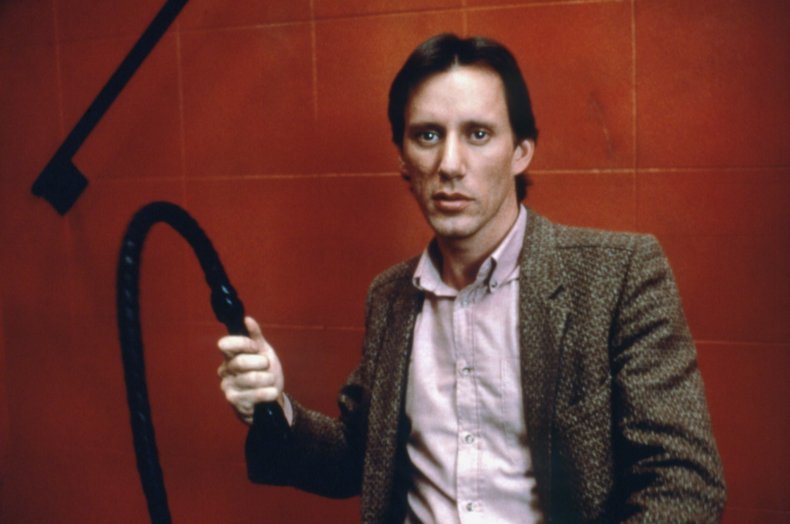 Citing violations against the social media site's internal rules, Twitter locked the account @RealJamesWoods, limiting the actor's ability to use the platform. While locked, account holders cannot tweet or retweet, but can still browse the social media platform.
"We may ask you to complete certain actions before we start the countdown on your limited state," Twitter explains in its Help Center. "These actions may include verifying your email address, adding a phone number to your account, or removing Tweets that are in violation of our rules."
While the exact conditions of Woods' lock are unknown, a screenshot circulating on social media suggest that his account was temporarily locked for a tweet about the former Tallahassee mayor and 2018 Florida gubernatorial candidate.
"Just remember, this could have been Florida's governor in the midst of the #WuhanCoronaVirus pandemic," Woods wrote in the tweet. "Make sure you vote #Republican in November like your life depends on it. Because it does."
But it wasn't Woods' words that prompted the ban. Along with the tweet, Woods also shared a photograph allegedly related to a Miami Beach Police Department report. Early in March, police were called to a hotel after midnight and found Gillum inebriated alongside a man suffering from a possible drug overdose. Police found suspected crystal meth in the hotel room, which Gillum denied using in a prepared statement released to the press.
"I was in Miami last night for a wedding celebration when first responders were called to assist one of my friends. While I had too much to drink, I want to be clear that I have never used methamphetamines," Gillum said in the statement. "I apologize to the people of Florida for the distraction this has caused our movement."
The Miami Beach Police Department is currently reviewing how details of the incident, including photos purportedly from the hotel room, leaked to conservative commentators and a British tabloid.
By sharing one of those leaked photos, Woods violated Twitter's rules against sharing "intimate photos or videos of someone that were produced or distributed without their consent."
"FreeJamesWoods" became a trending hashtag after his account was locked, generating more than 55,000 tweeted responses, including from prominent conservative voices like Donald Trump Jr.:
As often happens with trending hashtags on Twitter, #FreeJamesWoods was also coopted by people who oppose its sentiments, with many taking the hashtag as an opportunity to point out Woods' long history of conspiracy theorizing on the platform, including racism and antisemitic insinuations that billionaire investor George Soros is a "puppetmaster" and "Nazi" behind a "deep state coup." Soros is none of those things, but instead a financial supporter of progressive causes to which Woods and other conservative commenters object.
"Asians are ruthless in war," one recent tweet of Woods' began, further speculating that China may have created the novel coronavirus "as a warning to President Trump not to interfere with the cozy globalist trade deals arranged by Clinton and Obama." There is no evidence COVID-19 was created by a state actor.
Woods has been previously supported by President Donald Trump after an earlier account suspension. Trump has claimed that Woods and others don't have their accounts locked because they violated the Twitter Terms of Service, but instead because of a conspiratorial bias against conservatives.
"How can it be possible that James Woods (and many others), a strong but responsible Conservative Voice, is banned from Twitter?" Trump tweeted in May 2019. "Social Media & FAke News Media, together with their partner, the Democrat Party, have no idea the problems they are causing for themselves. VERY UNFAIR!"
By Wednesday morning, James Woods' Twitter account was accessible to non-followers, but the actor has not yet tweeted again.