Jamie Lynn Pleads With Britney Spears To End Feud Privately—Ahead of Book Launch
Jamie Lynn Spears has made an impassioned plea to her sister Britney Spears amid their ongoing vicious public spat.
The younger Spears sibling, 30, has called on her sister to end their disagreement privately just days after she spoke about their falling out on Good Morning America.
"Britney—Just call me, I have attempted many times to speak to you directly and handle this privately like sisters should, but you still choose to do everything on a public platform," she wrote on her Instagram stories.
The Zoey 101 star has written a memoir, which is set for release imminently, titled Things I Should Have Said.
In her plea to her sister, Jamie Lynn Spears accused the singer of "continuing the narrative" that she was not supportive throughout her 13-year conservatorship and called their feud "embarrassing."
She said: "In the meantime, please stop continuing the narrative that I haven't been there for you or that I'm making things up. I'm happy to share how many times I've reached out to you, supported you and tried to help you. This is embarrassing and has to stop. Love you."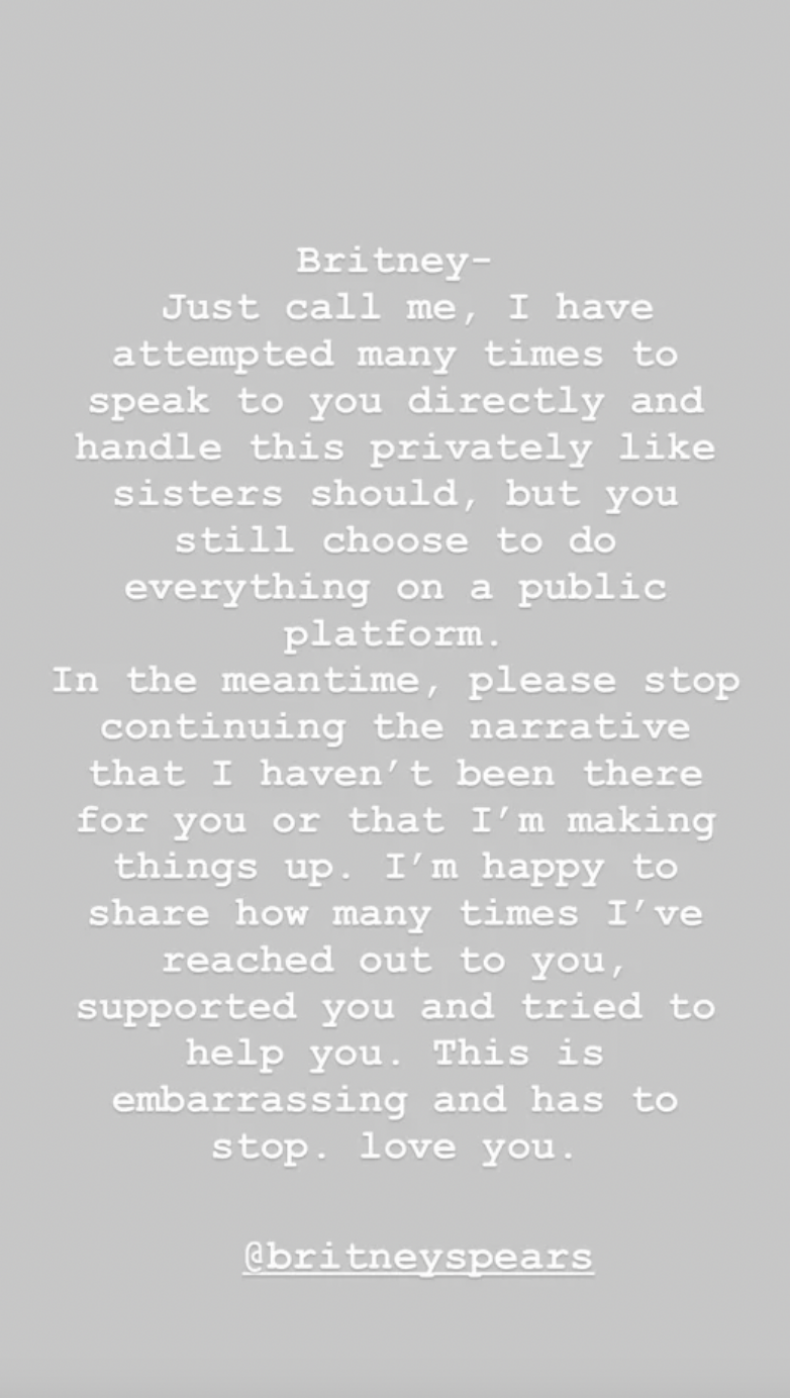 Britney Spears has yet to respond to these latest remarks from Jamie Lynn Spears.
The plea comes after the "Sometimes" hitmaker labeled her younger sister a "scum person" on social media on Friday afternoon.
"Jamie Lynn...congrats babe! You've stooped to a whole new level of Low," she wrote before going on to implore her sister to stop with the "lies" about her, saying: "Please stop with these crazy lies for the Hollywood books!!! Now and only NOW I do know only a scum person would make up such things about someone."
She also wrote: "Jamie Lynn, seriously??? Come on!! Congrats on introducing your older sister to the concept of getting LOW...LOWER...LOWEST...because you win on that one, babe!!!"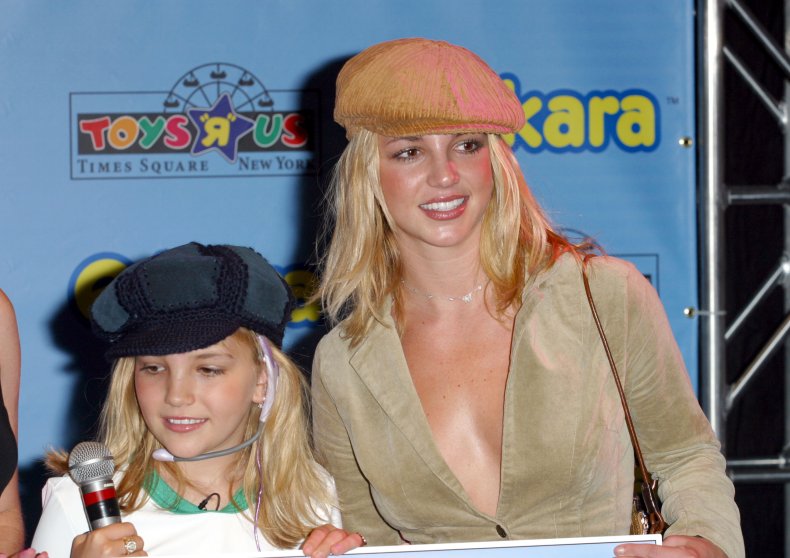 In her Good Morning America interview, Jamie Lynn Spears discussed her book in which she describes her sister's behavior as "erratic, paranoid and spiraling."
"Jamie Lynn says that as the years passed, she noticed Britney's behavior begin to change," interviewer Juju Chang said. "Your words to describe her behavior over your lifetime was 'erratic, paranoid and spiraling.'"
Chang then asked Jamie Lynn Spears: "How do you see your sister's state of mind currently?"
Jamie Lynn responded: "I can't really speak to anyone else's state of mind, I don't think that's fair. But I'm allowed to say how I felt because that matters and it matters that I was in pain."
The interview led to Jamie Lynn Spears receiving intense backlash on social media.