Jamie Lynn Spears Talks Faith as Mental Health Charity Rejects Her Donation
Jamie Lynn Spears shared an Instagram post on her faith in God late Monday after it was revealed that a mental health charity has rejected proceeds from her upcoming book.
Last week, the younger sister of Britney Spears announced plans to release her book, Things I Should Have Said, in which she revealed she will be "opening up about my own mental health."
The former Zoey 101 star also shared that a portion of the proceeds from sales of the book would go to the nonprofit organization "This Is My Brave", lauding the charity for "doing amazing work to support and encourage people as they bravely share their experiences."
However, the charity's Instagram posts were flooded with criticisms from people demanding that the organization cut ties with Jamie Lynn Spears, in light of Britney Spears' claims that her family was complicit in her controversial conservatorship.
On Monday, "This Is My Brave"—which seeks to end the stigma surrounding mental health issues—relented to the criticism, announcing that her offer would be rejected.
"We heard you. We're taking action," read a statement posted on the organization's Instagram account. "We are deeply sorry to anyone we offended. We are declining the donation from Jamie Lynn Spears' upcoming book."
An additional caption read: "This Is My Brave was recently recommended to be a beneficiary organization for the proceeds from Jamie Lynn Spears' upcoming book. We have made the decision to decline the offer of receiving proceeds from the book sales."
Newsweek has contacted representatives of Jamie Lynn Spears and "This Is My Brave" for comment.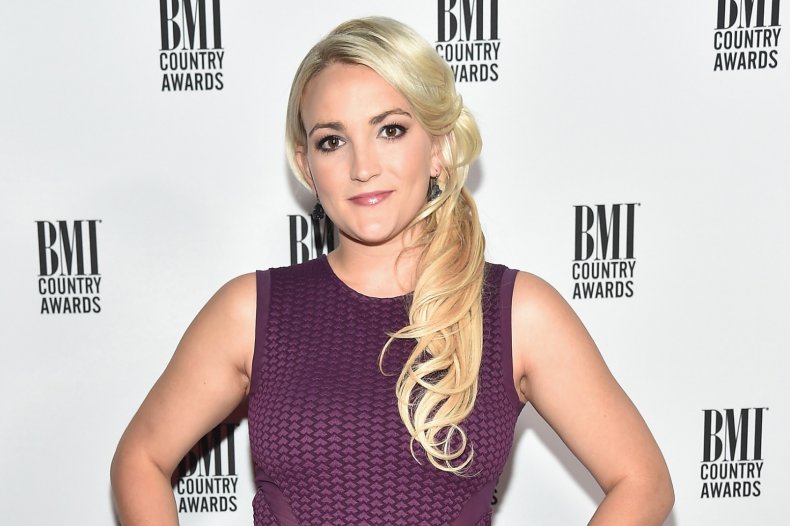 In the hours that followed the announcement, Spears took to her Instagram Story to share footage of herself spending time with her children, as well as an excerpt from the book Jesus Always: Embracing Joy in His Presence by Sarah Young.
"Trust in My unfailing Love—thanking Me for the good you do not see," read part of the post, which was shared without additional comment. "When evil seems to be flourishing in the world around you, it can look as if things are spinning out of control.
"But rest assured: I'm not wringing My hands helplessly, wondering what to do next. I am still in control, and there is behind-the-scenes goodness in the midst of the turmoil. So I urge you to thank Me not only for the blessings you can see but for the ones you cannot see."
At press time, Jamie Lynn Spears' previously announced intention to donate proceeds from her book sales to "This Is My Brave" remains on Instagram.
One day after Spears' book was announced last week, Britney Spears appeared to take a swipe at her literary outing in a post shared on Instagram.
She wrote alongside a photo of herself: "Psssssss also great news ... I'm thinking of releasing a book 📚 next year 😜 but I'm having issues coming up with a title so maybe my fans could help !!!!
"Option #1 ... "S***, I really don't know" Option #2 ... "I really care what people think" 😂🙄🤷🏼‍♀️ !!!!" What do you guys think 🤔🤔🤔 ????"
Britney Spears has openly criticized her sister on social media in past. In July, she called out her younger sibling for performing the 2011 song "Till the World Ends" at the 2017 Radio Disney Music Awards.
The "Toxic" singer shared a post on Instagram that read: "Take me as I am or eat s*** and step on Lego."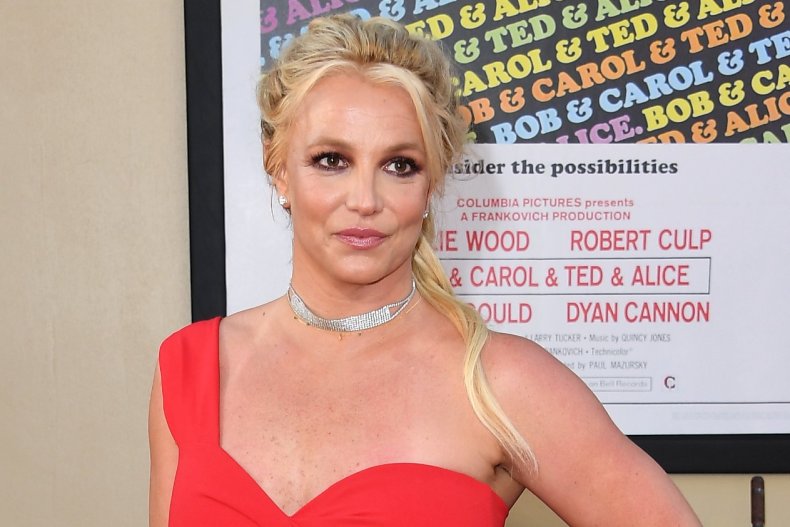 She wrote in an accompanying caption: "I don't like that my sister showed up at an awards show and performed MY SONGS to remixes !!!!! My so-called support system hurt me deeply !!!! This conservatorship killed my dreams."
Britney Spears was placed under the conservatorship in 2008 amid mental health concerns, with her father, Jamie Spears, overseeing her personal and financial affairs as part of the arrangement.
Citing health reasons, Jamie Spears stepped down from overseeing the personal branch of the conservatorship in 2019, with Jodi Montgomery replacing him.
Musician Britney Spears' legal battle to be released from the conservatorship, which she described as "abusive" in explosive court testimony in June, gathered pace over the summer and saw her father recently suspended as her conservator. Jamie Spears has since been replaced by accountant John Zabel.
All sides are due to return to court on November 12, when a bid for the conservatorship to be dissolved altogether will be discussed.