Jamie Lynn Spears, Paris Hilton Comment On #FreeBritney and Britney Spears Health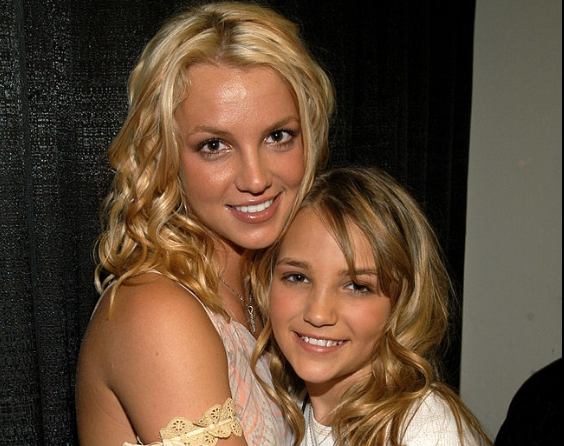 Jamie Lynn Spears, younger sister of Britney Spears, came to the pop star's defense Monday on Instagram, prompting an outpouring of support from fans and celebrities, including Paris Hilton and Mario Lopez.
Jamie Lynn posted a video of her and her sister from 10 years ago, showing Britney being hounded by paparazzi and onlookers. Her comment comes in the heat of the #FreeBritney movement, prompted by a group of Spears fans who believe the singer is being held against her will in a mental health facility, at the request of her father, Jamie Spears, who has been Britney's legal conservator since 2008.
Jamie Lynn's comment accompanying the video pushed back against critics who claim she doesn't have her sister's best interest at heart. "10 years ago, who was there??" Jamie Lynn began. "I have been here long before anyone else, and I'll be here long after. I love my sister with everything I have. So, anyone or anything that speaks to the contrary can GTFOH with all the comments about what you don't understand."
The video showed Jamie Lynn cursing out a group of people who were swearing at Spears and saying she was unwelcome. Her comment acknowledged her vulgar language, and ability to stick up for her sister. "Do not come for me or the ones I love anymore. You can move the 'blank' outta here with all that, just like this other lady who was running her mouth," she wrote.
A podcast called Britney's Gram officially started the #FreeBritney conversation last Wednesday the creators released an anonymous phone call from someone claiming to be a former member of Spears' legal team and had quit two weeks earlier. The caller said Spears had been in treatment since January, not April as reported, and did not consent to treatment. The source also claimed Spears' father forced the cancellation of her Domination show because she refused to take her medication.
The comment sparked conversation about the legalities of Spears' conservatorship, which requires her father to sign off on every major decision she makes, from business, to health, to voting and marriage. Spears is also not allowed to drive a car. Britney's defenders have argued that she's endured this level of oversight and control for too long, and that she deserves a chance to make her own decisions.
A handful of celebrities have joined in on the hashtag. Paris Hilton, friend of Spears commented on an Instagram post of herself and Spears, shared by a fan account. Her comment simply read "#FreeBritney." Mario Lopez commented on an Instagram photo Thursday, in confirmation of a serious event requiring Spears' father to consent on a photo. Even Spears' own mother, Lynne Spears, has like a handful of #FreeBritney comments across social media platforms.