Secret Service Can't Hide Truth From Jan. 6 Committee, Jamie Raskin Says
Representative Jamie Raskin, a Maryland Democrat who is a member of the House Select Committee investigating the Capitol riot, said this week that the Secret Service can not hide the truth about what happened on January 6.
During an appearance on the Late Show with Stephen Colbert on Monday, Raskin said he was skeptical about the Secret Service's story that some data had been lost as part of a "reset" of the agency's mobile phones.
This comes after the Secret Service failed to deliver text messages from January 5 and 6 to the House Select Committee on July 19.
Following this, the Department of Homeland Security (DHS) inspector general accused the Secret Service of deleting the messages and told the committee that the agency had changed its explanation about how the text messages had been deleted.
The Secret Service has denied that the text messages in question were deleted, but said in a statement that some other data had been lost as part of the reset.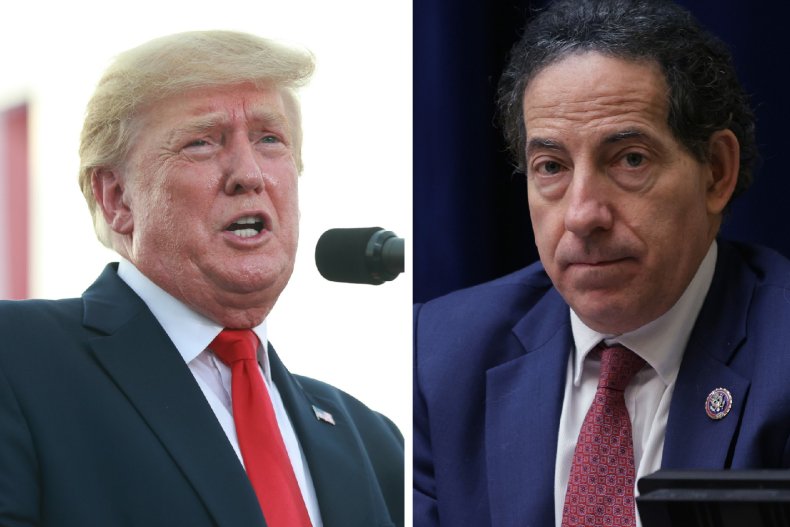 "Isn't it a little odd that all of the texts would vanish for January 5 and January 6?" Raskin said to Colbert.
"Of all the days, what a coincidence that is and there was a pre-planned migration of the phones that just happened to be on the same day as the first violent insurrection in American history. I am a little dubious of that, so count me a skeptic."
Raskin then proceeded to issue a warning to the Secret Service and any other entities that may try to withhold information from the committee.
"I will tell you this, everybody who has tried to hide a fact, hide the truth from this committee has gotten his or her comeuppance," Raskin said. "Because there are other people coming forward, to tell the truth, all the time."
Raskin also issued a warning to Donald Trump citing the amount of data and information the committee already has about the events of January 6.
According to Raskin, the committee has spoken to "hundreds" of witnesses and has "hundreds of thousands of documents". He also noted how significant it was that some of those who stormed the Capitol took pictures and videos of the incident.
"The reason it has been so gripping for people is [they have] actually [seen] such an extraordinary thing unfold as a plan to overthrow the world's first modern constitutional democracy.
"The people are not going to have it. Donald Trump is going to be on his own at the end of this thing. The people are not going to have it."
Newsweek has reached out to Donald Trump's office for comment.