Who is Jamie Spears? Britney Spears' Sons File Restraining Order Against Their Grandfather
Britney Spears' two sons, Sean Preston Federline and Jayden James Federline, have been granted a restraining order against their grandfather, Spears' father Jamie Spears, over an alleged physical altercation involving Sean Federline and his grandparent.
The boys' father, Spears' ex-husband Kevin Federline, filed the restraining order on their behalf on August 25, after an incident took place while the boys and their mother were visiting with Jamie Spears at his home on August 24.
Kevin Federline's attorney, Mark Vincent Kaplan, told People magazine that "there was a disagreement that occurred while Britney Spears and the children were visiting with Jamie Spears at his home that led to a physical altercation that was observed by Jayden Federline.
Kaplan said, "Britney did the right thing and removed the children and took them out of there, but the trauma to the kids is nonetheless." Kaplan and Kevin Federline filed a police report the next day and obtained a restraining order against Jamie Spears, reports People.
Newsweek has contacted Britney Spears' representatives for comment.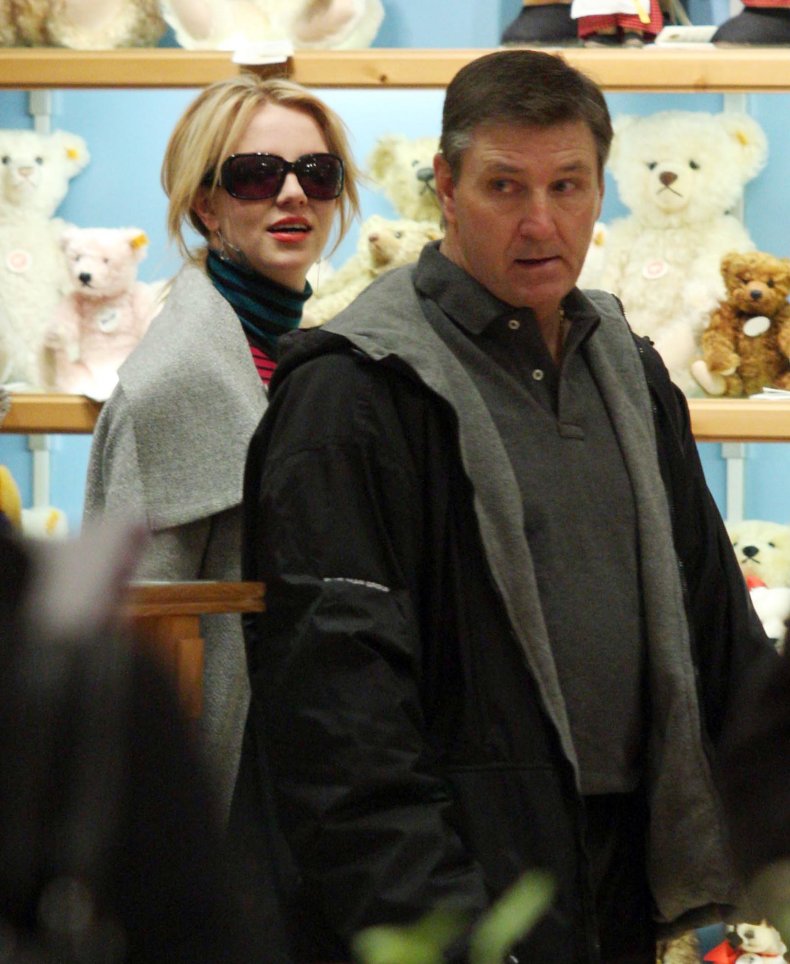 Kaplan also said that Britney Spears and Kevin Federline, who married in 2004 and divorced in 2007, have adjusted their 50-50 custody agreement to give Federline custody of Sean Federline, 13, and Jayden Federline, 12, 90 percent of the time. Britney will retain 10 percent visitation rights.
"It was important to Kevin that regardless of this event that the kids still had continuing and meaningful contact with their mother," said Kaplan.
Who is Jamie Spears?
Jamie Spears is father to Britney Spears, as well as her siblings Bryan Spears and singer-and-actress Jamie Lynn Spears.
In 2008, Britney was placed under the conservatorship of her father and attorney Andrew Wallet after displaying erratic behavior in the year prior. The conservatorship gave Jamie Spears and Wallet control of Britney Spears' guardianship and assets. In March 2019, Jamie Spears was named the pop star's sole conservator after Wallet resigned.
In January, Britney Spears put her career on hold, including her ongoing Britney: Domination Las Vegas residency, explaining that she wanted to spend more time with her family after her father experienced a life-threatening colon rupture last year.
"A couple of months ago, my father was hospitalized and almost died. We're all so grateful that he came out of it alive, but he still has a long road ahead of him. I had to make the difficult decision to put my full focus and energy on my family at this time," Britney Spears wrote on Instagram at the time.
The Spears family were in the news again in April as fans feared that the singer was forced into a mental health facility against her will. Spears denied the claims.