Jamie Vardy: Leicester City Striker Linked With West Ham United Transfer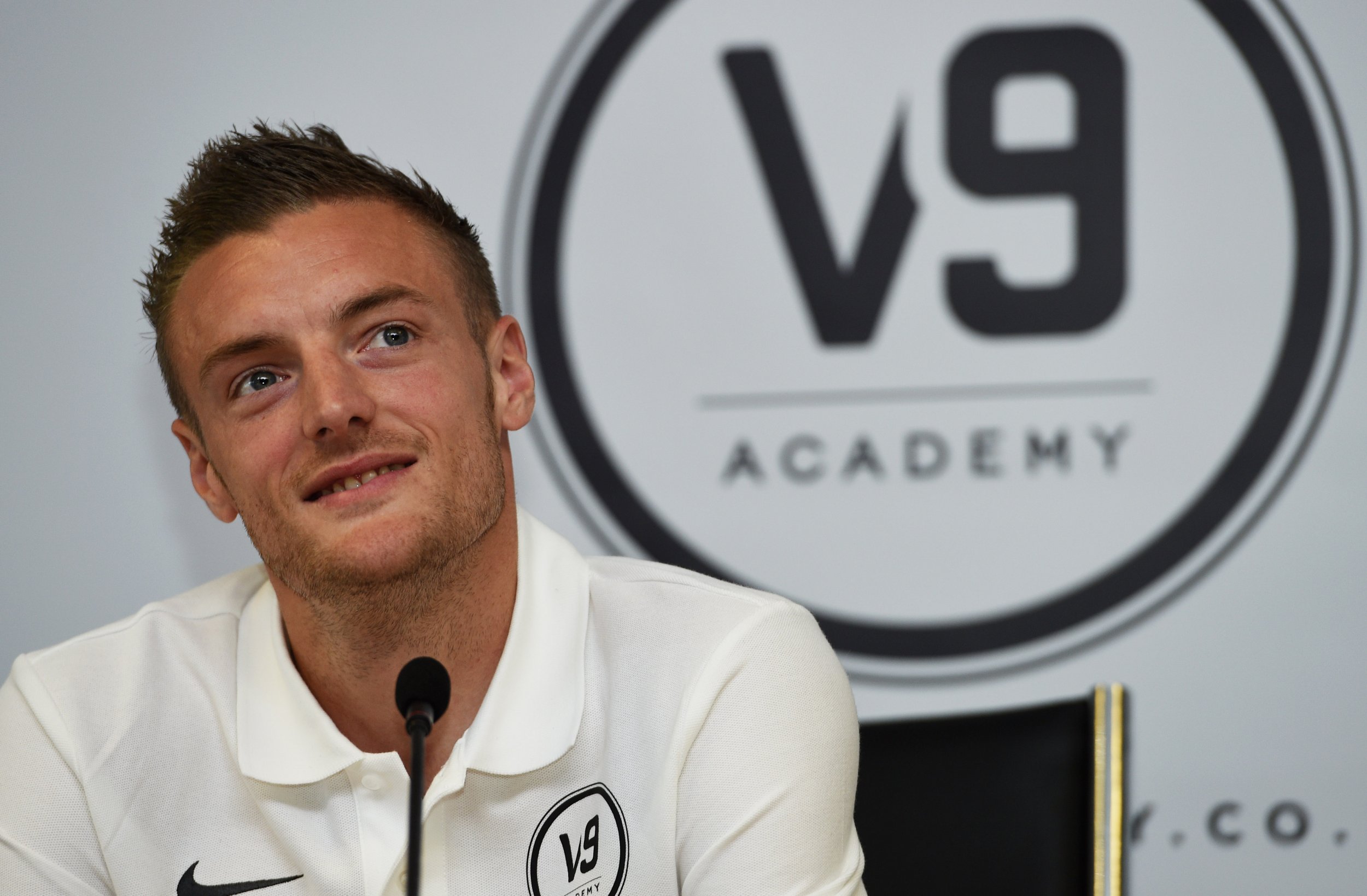 Jamie Vardy has been having a party since Leicester City won the English Premier League… and it could continue in east London next season.
The Evening Standard has claimed that West Ham United is considering what it calls an "audacious" move to take Vardy down the M1, clockwise around the M25, onto the M11 and around the North Circular to the Olympic Park.
That's more than audacious—it might be the biggest footballing heist since the Jules Rimet World Cup trophy was stolen before 1966 and all that.
Of course, West Ham's move to the Olympic Stadium next season has freed up cash reserves, on top of the mega new English Premier League television deal of £5.136 billion ($7.4 billion) kicking in at the start of that same season.
And Slaven Bilic has reportedly been looking at a series of big-name transfer targets, including Michi Batshuayi, a useful Scrabble word and a Belgian attacker much coveted by Premier League clubs.
But Vardy? Leicester has no need to sell. Moreover, what would selling its best (or at least, one of its best) players to a rival who finished below it the previous season achieve, and say to its supporters?
Moreover moreover, Claudio Ranieri has the added blessing—and complication—of UEFA Champions League football to worry about next season, so he will need the same squad, and more, to compete on two fronts, defending the Premier League and trying to make progress in Europe.
The price quoted is £25 million ($36 million), which may be enough to buy Vardy's right, shooting, leg.
West Ham may want Vardy, the club may even think it has a smidgen's chance of getting him… but there is about as much chance of it happening as Leicester winning back-to-back Premier Leagues.