Jan. 6 Chair Says Trump White House Visitor Logs Proving 'Very Fruitful'
The chairman of the House Select Committee investigating the January 6 Capitol riot says the White House visitor logs, which former President Donald Trump attempted to block releasing, have been highly beneficial in the panel's investigation.
Representative Bennie Thompson (D-Miss.), the committee chair, has alluded that the panel may have learned key information from the documents released by the National Archives and Records Administration. Thompson told CNN the visitor logs of Trump and former Vice President Mike Pence have been "very fruitful." The records provide details of individuals who entered the White House during the Trump administration.
Trump attempted to halt the release of the records, citing executive privilege. However, current White House counsel Dana Remus said President Joe Biden disagreed.
"The president has determined that an assertion of executive privilege is not in the best interest of the United States, and therefore is not justified, as to these records and portions of records," Remus wrote in a letter last month to National Archivist David Ferriero.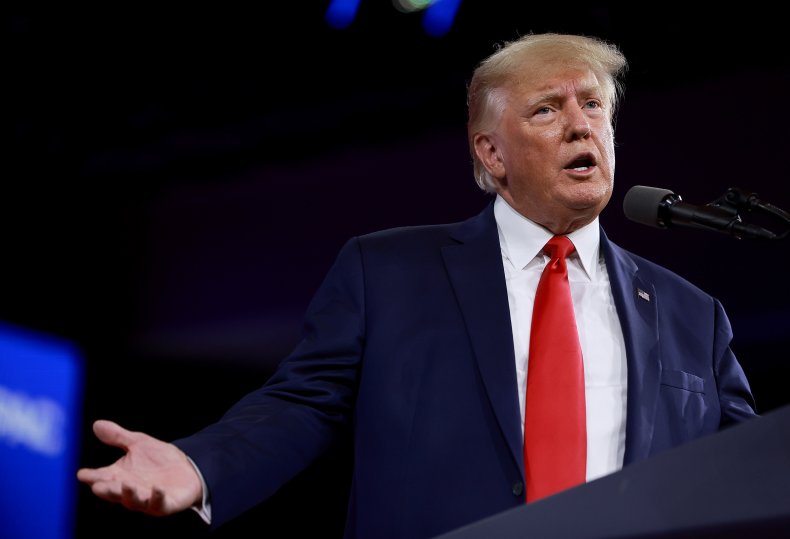 Remus noted that the Biden administration, as a matter of transparency, have released its logs monthly, as have other administrations.
According to government ethics expert Norman Eisen, the visitor logs are essential to the January 6 committee's investigation.
Eisen served as White House "ethics czar," as special counsel and special assistant to the president for ethics and government reform, from 2009 to 2011. He also served as U.S. ambassador to the Czech Republic from 2011 to 2014.
Eisen says the visitor logs contain a great deal of information about each person who entered the White House during Trump's presidency, including the time they entered, the purpose of the visit and who they saw.
"That [logs] is important, indeed central, to the committee's inquiry because the single largest question looming over its work is the degree of culpability Donald Trump has for the insurrection," Eisen told Newsweek.
"It can provide essential lengths in the mapping of any possible conspiracy involving him and others in the White House with those outside the White House. So for those reasons, the visitor logs are indeed crucial," he added.
In addition to the logs, the January 6 committee has already received hundreds of pages of internal communications, and is also seeking witness testimony from former Trump advisers like Steve Bannon and Mark Meadows.
Newsweek reached out to Trump's office for comment.