Jan. 6 Committee Hails Court Ruling, Votes on Contempt Charges
The House select committee investigating the January 6 Capitol insurrection is hailing a court ruling accusing former President Donald Trump of multiple felonies while issuing its own criminal contempt charges against two Trump associates.
On Monday, a federal judge ruled that Trump "more likely than not committed multiple federal crimes" during his attempt to overturn the 2020 election. After the ruling, the committee referred ex-Trump aides Peter Navarro and Dan Scavino to the Justice Department for criminal contempt charges after they refused to testify.
The panel voted 9-0 in favor of referring criminal charges for the pair after they defiled subpoenas demanding they testify and hand over documents relevant to the Capitol attack.
The recommendation of criminal charges now goes to the full House where, if approved, will be sent to the Justice Department, which has the final say on prosecution.
Navarro served as a White House trade adviser under Trump and promoted false claims of voter fraud in 2020, that the select committee believes contributed to the attack, according to the Associated Press.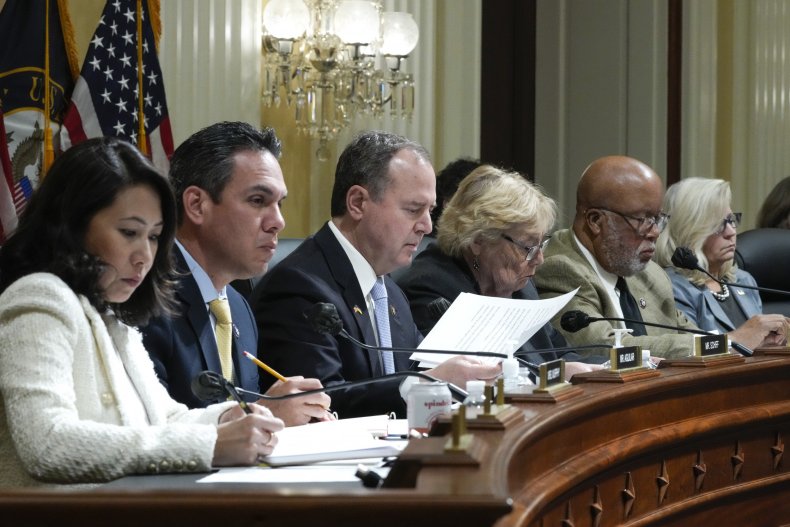 Scavino was in charge of social media and communications strategy for Trump. The committee alleges Scavino was with Trump the day before the January 6 attack, during a discussion about how to persuade members of Congress not to certify the election for current President Joe Biden.
"Mr. Scavino also tracked social media on behalf of President Trump, and he did so at a time when sites reportedly frequented by Mr. Scavino suggested the possibility of violence on January 6th," according to a 34-page report released by the committee on Sunday.
"The Select Committee therefore has reason to believe that Mr. Scavino may have had advance warning about the potential for violence on January 6th."
Both Navarro and Scavino have cited "executive privilege" as their reason for not cooperating, according to the report.
"They potentially played a part in an attack on American democracy, but they can ignore our investigation because they worked for the government at the time. That's their argument," Committee Chairman Bennie Thompson said. "They're not fooling anybody. They are obligated to comply with our investigation. They have refused to do so. And that's a crime."
U.S. District Judge David Carter asserted that Trump "more likely than not committed multiple federal crimes in his attempt to overturn the election."
The judge's ruling marked a major legal win for the select committee to obtain important documents, including emails from Trump adviser John Eastman.
Newsweek reached out to Navarro and Scavino for comment.