Jan. 6 Committee Sees Breakthrough, Will Get Trove of Trump-Related Emails
The House select committee investigating the Capitol riot on January 6, 2021 is expected to receive some 10,000 pages of emails related to former President Donald Trump, marking a breakthrough in its investigation.
Attorney and Trump ally John Eastman is getting ready to provide those records to the committee, his lawyers said in a court filing late Friday. Eastman previously tried to block the committee's subpoena for January 6-related documents, citing attorney-client privilege.
Eastman had claimed that privilege for 37,000 pages of emails that included details about his work with Trump after the 2020 election, according to Politico. However, he withdrew the privilege claims for around a third of those pages following pressure from U.S. District Court Judge David Carter.
On March 28, Carter ordered Eastman to provide hundreds of emails related to the former president. The records the committee was expected to receive included emails between Eastman and Trump lawyer Rudy Giuliani in which they discussed a strategy recommending former Vice President Mike Pence reject electors from contested states on January 6.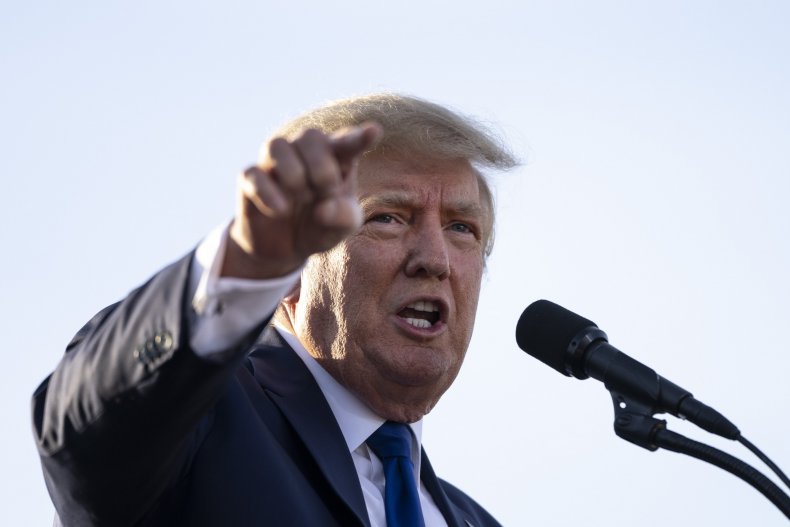 "The true animating force behind these emails was advancing a political strategy: to persuade Vice President Pence to take unilateral action on January 6," Carter wrote last month.
Eastman's lawyers said Friday that the select committee asked for more time to consider how to deal with the remaining 27,000 pages of records that continue to be contested, according to Politico.
The lawyers argued in the Friday court filing that the "plaintiff proposes to submit the consolidated privilege log after the congressional defendants have completed their review. This brief delay will hopefully result in a condensed privilege log to submit to the Court."
The March ruling stated it was "more likely than not" that Trump and Eastman worked to "obstruct the joint session of Congress on Jan. 6, 2021."
"Dr. Eastman and President Trump launched a campaign to overturn a democratic election, an action unprecedented in American history," Carter wrote. "The plan spurred violent attacks on the seat of our nation's government, led to the deaths of several law enforcement officers, and deepened public distrust in our political process."
Eastman was previously the dean at the Chapman University Fowler School of Law. He grabbed Trump's attention in 2019 when he expressed his support to the then-president on Fox News, according to The New York Times.
Eastman would later visit Trump at the Oval Office to discuss legal matters concerning immigration, and their relationship strengthened after Trump lost the 2020 election. The conservative attorney played a key role in touting claims of voter fraud and began looking into ways to keep Trump in office.
Newsweek reached out to the House select committee for comment.