1/6 Committee Subpoenas Peter Navarro for Alleged Plot to Overturn Election
The House committee investigating the January 6 Capitol riot has now subpoenaed Peter Navarro, who served as a trade adviser to former President Donald Trump.
The subpoena states that the committee wants to speak to Navarro because of information included in his book, In Trump Time: My Journal of America's Plague Year, that suggests he worked with former Trump adviser Steve Bannon to create a plan to delay the certification of the election results and eventually overturn the 2020 presidential election.
"Mr. Navarro appears to have information directly relevant to the Select Committee's investigation into the causes of the January 6th attack on the Capitol. He hasn't been shy about his role in efforts to overturn the results of the 2020 election and has even discussed the former President's support for those plans. More than 500 witnesses have provided information in our investigation, and we expect Mr. Navarro to do so as well," Committee Chairman Bennie Thompson said in a statement.
Navarro wrote about the alleged election overturning plan in his book, calling it the "Green Bay Sweep," which he said was the "last, best chance to snatch a stolen election from the Democrats' jaws of deceit,"the subpoena states.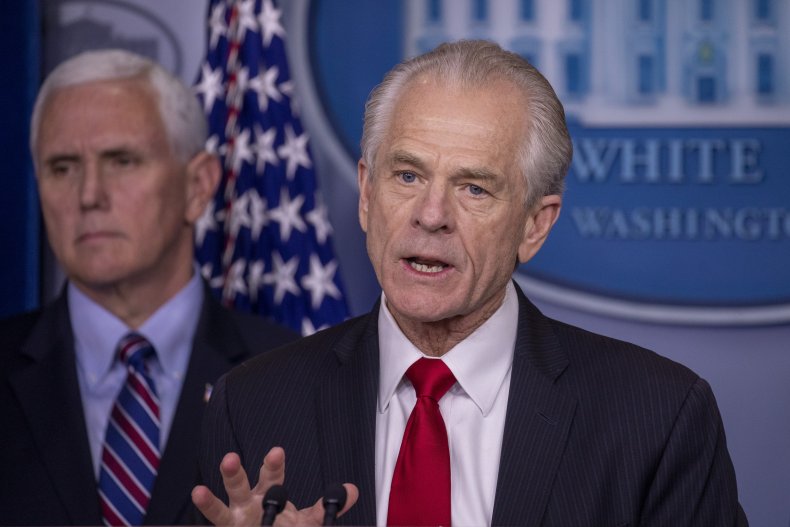 He also publicly stated in interviews that "over 100" members of Congress supported the plan, as well as Trump.
Navarro issued a statement in response to the subpoena shortly after news broke. "As the domestic terrorists running the January 6 partisan witch hunt are well aware, President Trump has invoked Executive Privilege; and it is not my privilege to waive. They should negotiate any waiver of the privilege with the president and his attorneys directly, not through me," he said, as first reported by CNN's Paula Reid.
Navarro later added that former Vice President Mike Pence "betrayed" Trump and called former White House Chief of Staff Mark Meadows "a fool and a coward."
The committee also referred in the subpoena to a three-part report Navarro posted on his website titled "The Navarro Report," the summary of which states that Trump had a "good faith belief" that the results of the 2020 election were "indeed, the poisonous fruit of widespread fraud and election irregularities."
"Because you have already discussed these and other relevant issues in your recently published book, in interviews with reporters, and, among other places, on a podcast, we look forward to discussing them with you, too," Thompson said in his statement.
The committee also requested that Navarro turn over documents related to the alleged plan to overturn the election by February 23 and appear for a deposition on March 2.
Navarro is at least the 80th person to be subpoenaed by the committee, joining a group that includes Trump family members, former advisers and staff members like Bannon and Meadows, as well as dozens of people who organized and attended rallies that preceded the riot that took place on January 6, 2021.
Update 02/09/22, 6:30 p.m. ET: This story has been updated with additional quotes from the House committee's letter as well as a response from Peter Navarro.