The House committee investigating the Jan. 6 Capitol riots issued subpoenas for six more people they say were involved in the attempted insurrection.
Robert "Bobby" Peede Jr. and Max Miller were subpoenaed due to their attendance in a private meeting with former President Donald Trump two days before the riots. Bryan Lewis, Ed Martin and Kimberly Fletcher were also issued subpoenas for organizing rallies in support of Trump and his unproven claims of election fraud. Finally, political director Brian Jack was also issued a subpoena.
"The Select Committee expects these witnesses to join the hundreds of individuals who have already cooperated with our investigation as we work to provide the American people with answers about what happened on January 6th and ensure nothing like that day ever happens again," said probe head Rep. Bennie Thompson (D) of Mississippi.
According to CNBC, Peede Jr. and Miller were discussing the then-upcoming rallies being held on Jan. 6 in support of the former president. Trump and the aides allegedly discussed speakers and other aspects of a rally that the former president was planning to attend. That rally would be the last one held before protestors and rioters invaded the Capitol.
Organizers Martin and Fletcher had extensive plans to rally around Trump's unproven election fraud claims. Martin was a leader of the Stop the Steal movement, while Fletcher is the founder of Moms for America. In contrast, Jack had applied for a permit on Jan. 6 for a rally of unknown size.
Miller was a former Trump aide who is currently running for a seat in Congress representing Ohio. Although he said that he would accept the subpoena, he emphasized in a statement that he will defend himself in the process.
"Upon taking office, I will make sure one of my first votes is to disband this partisan committee that has weaponized its powers against innocent Americans," said Miller.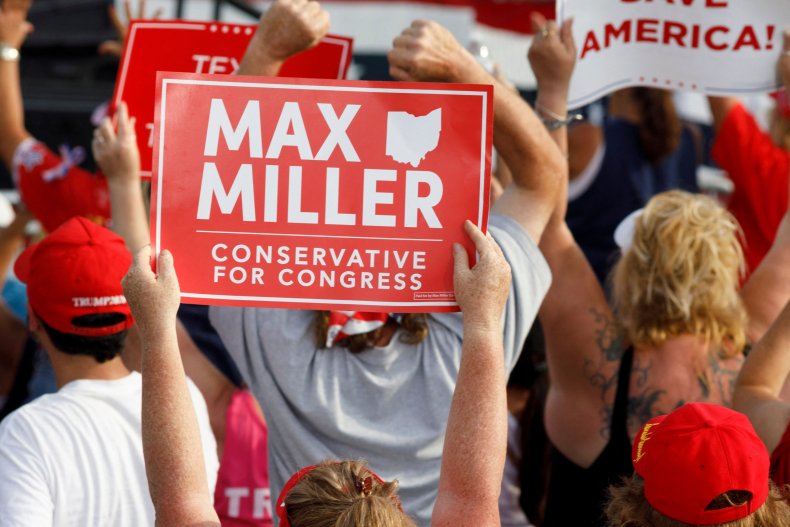 The rallies before and during the Jan. 6 riot are a major focus of the committee's investigation. Committee members have said they want to know who financed the events and whether organizers were in close touch with the White House and members of Congress as they planned the events.
At the largest Jan. 6 rally, on the Ellipse near the White House, Trump riled up the crowd and told them to "fight like hell." He said he would march to the Capitol with them, but he eventually returned to the White House.
Hundreds of his supporters who did proceed to the Capitol violently pushed past police, broke through windows and doors and interrupted the certification of Democrat Joe Biden's White House victory.
The Associated Press contributed to this report.