Jan. 6 Committee Turns to Ivanka Trump After Rudy Giuliani, Others Issued Subpoenas
Ivanka Trump, who served as a senior adviser to her father, former President Donald Trump, is being asked to voluntarily testify before the House committee investigating the January 6 Capitol riot.
"You will anticipate the committee inviting some people to come talk to us," Committee Chairman Representative Bennie Thompson told reporters on Thursday. "Not lawmakers right now. Ivanka Trump."
The committee sent an official letter to Ivanka Trump detailing what they plan to ask her if she decides to testify.
"We respect your privacy," the letter reads, "and our questions will be limited to issues relating to January 6th, the activities that contributed to or influenced events on January 6th, and your role in the White House during that period."
A spokesperson for Ivanka Trump said Thursday afternoon that she had "just learned" about the inquiry. It is unknown whether she will agree to testify.
"Ivanka Trump just learned that the January 6 Committee issued a public letter asking her to appear," the spokesperson told Newsweek. "As the Committee already knows, Ivanka did not speak at the January 6 rally. As she publicly stated that day at 3:15pm, 'any security breach or disrespect to our law enforcement is unacceptable. The violence must stop immediately. Please be peaceful.'"
According to the letter, the House committee appears especially interested in what Ivanka had heard or said on the morning of January 6.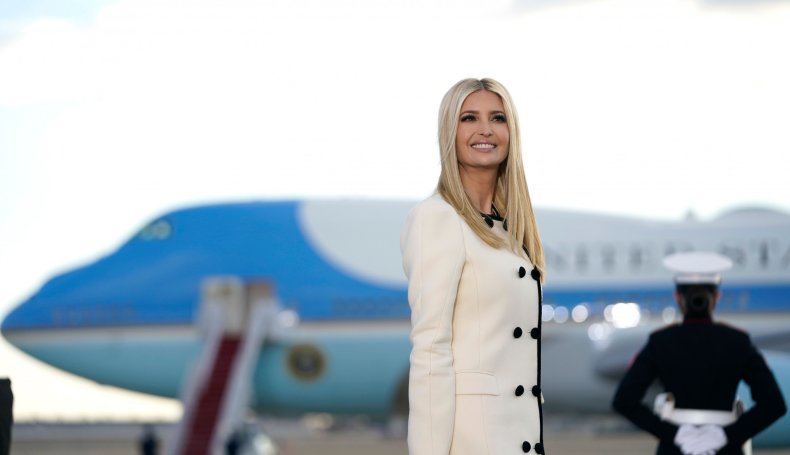 "The Select Committee wishes to discuss...the conversation you observed between President Trump and Vice President Mike Pence on the morning of January 6," the letter requests. "Similarly, the Select Committee would like to discuss any other conversations you may have witnessed or participated in regarding the President's plan to obstruct or impede the counting of electoral votes."
Ivanka Trump, who presided over the Office of Economic Initiatives and Entrepreneurship, allegedly also was one of the advisers that encouraged the president to condemn the January 6 Capitol riot as it was happening.
Despite this trend, there is a chance that Ivanka could end up testifying to the committee due to her alleged attempts to stop stoking the flames of his supporters. Vice Chair Representative Liz Cheney said last month that she and the panel have evidence that Ivanka Trump encouraged the president to take condemning action against the Capitol rioters, according to CNN.
"We know his daughter," Cheney said. "We have first-hand testimony that his daughter Ivanka went in at least twice to ask him to 'please stop this violence.'"