Jan. 6 Committee Using Young Trump Staffers to Its 'Advantage'
Without testimony from former President Donald Trump or former Vice President Mike Pence, the House committee investigating the January 6 Capitol riot has turned its efforts to young staffers from the Trump administration whose depositions have worked to the panel's "advantage."
"We are definitely taking advantage of the fact that most senior-level people in Washington depend on a lot of young associates and subordinates to get anything done," committee member Representative Jamie Raskin, who is a former federal prosecutor, told Politico on Monday.
"A lot of these people still have their ethics intact and don't want to squander the rest of their careers for other people's mistakes and corruption."
With weeks left to wind down the investigation, the House committee is trying to obtain every bit of information on last year's attack on the Capitol building before public hearings in June.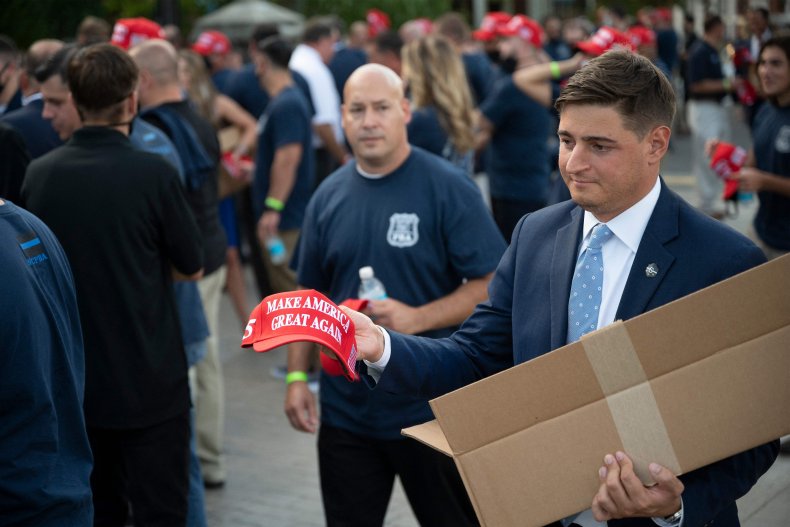 Investigators have interviewed nearly 1,000 people—including key members of the Trump family, such as Ivanka Trump, Donald Trump Jr. and Jared Kushner—but have yet to request the presence of the former president or his vice president.
Now, the panel says it might not even need to call in Trump or Pence, thanks to lower-level White House aides and staff who were privy to sensitive meetings and weren't on the committee's initial list.
Among the younger staff members are Cassidy Hutchinson, a former special assistant to Trump's chief of staff, Mark Meadows; Greg Jacob, Pence's chief counsel in the vice president's office; Ben Williamson, another longtime Meadows aide; Ken Klukowski, an adviser to former Justice Department official Jeffrey; and Alexandra Preate, a press assistant for Trump adviser Steve Bannon.
"Almost all, if not all, meetings Mr. Trump had, I had insight on," Hutchinson told the committee in February and March.
Even those who were not in the room during the high-level meetings have been able to assist the investigation via written correspondence, committee member Representative Pete Aguilar said.
"The beauty of emails and meetings is that not many of them are principal to principal. Many of them include staff," Aguilar told Politico.
The staffers have been able to provide the committee with information regarding efforts to overturn the results of the 2020 election—including who was at the Oval Office on January 6 and what times certain phone calls were made—that investigators could have obtained only from central players themselves.
"Washington is a place where decision-makers will make decisions, but it takes a staff to execute and implement them," Raskin said. "Those people are not bound by the kinds of compromising political allegiances that their bosses are."
Last month, committee Chairman Bennie Thompson said that while the panel "initially thought it would be important" to interview Pence, "there are a lot of things on that day we know—we know the people who tried to get him to change his mind about the count and all of that, so what is it we need?"
Thompson said the committee "appreciate[s]" lesser-known witnesses for coming forward with "knowledge and information about what went on leading up to January 6."