Jan. 6 Followed Years of Political Violence. The Committee Should Investigate Leftist Violence, Too | Opinion
There is an enduring infamy to Jan. 6, and rightfully so. Yet, the madness of the mob is not unique to Trump and his "Stop the Steal" adherents.
Trump's "coup in search of a legal theory," as Chairman Bennie Thompson called it on Thursday night's session of the January 6 Committee hearings, is unique in its scope, but not in its assault on American democracy.
There has been a trajectory of modern mob formation over the course of the Trump years that the January 6th Select Committee would do well to explore in further hearings.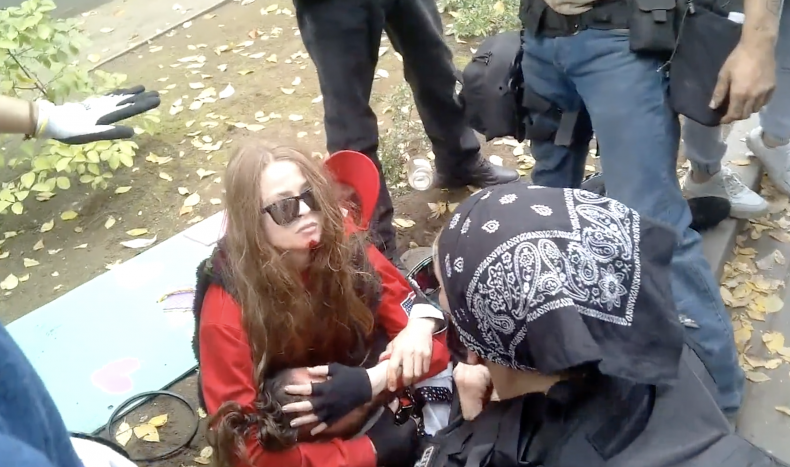 Civil unrest may have culminated on Jan. 6, but it started much earlier. And the potential for its continued activation has been with us ever since. If those on the January 6 Select Committee fail to take a deep dive into mob events leading up to Jan. 6, they will be missing half the story.
Fortunately, it can be found on Twitter. And what you learn when you cover these protests is that neither the Right nor the Left has a monopoly on political violence.
On Jan. 19, 2017, Trump supporters were attacked by rioting Leftists in the nation's Capital under the hashtag #DisruptJ20. Three months later, three men pled guilty to their involvement with a "DC Antifascist Coalition" plot to release butyric acid through vents at the National Press Club, site of the pro-Trump celebration event DeploraBall.
UC Berkeley that year became the site of Black Bloc rioting and clashes occasioned by visits from conservative speakers to the campus. These riots took place before and after the infamous Unite the Right rally in Charlottesville. But they received a fraction of the press.
In the summer of 2022, Coeur d'Alene police in Idaho arrested members of the ethno-nationalist group Patriot Front, an offshoot of the white nationalist group Vanguard America, as they planned to oppose a Gay Pride event.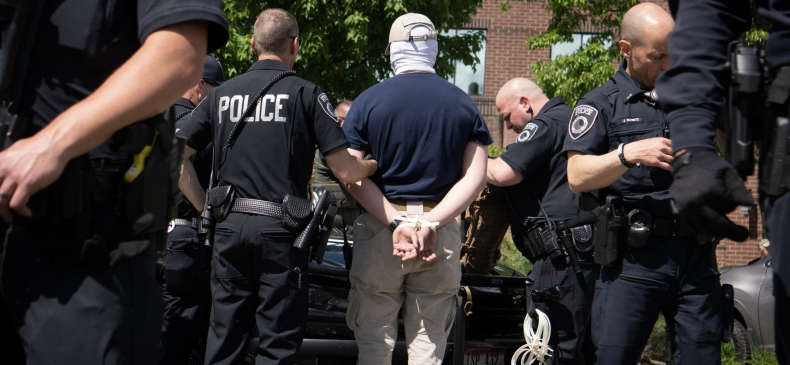 The man who killed Heather Heyer in Charlottesville by plowing his vehicle into a group of counter-demonstrators repped Vanguard America. Its offshoot still exists, under the name "Patriot Front." The group of marchers was recently kicked out by conservatives from the Chicago "March for Life" event in January 2022.
Right wing demonstrations were targeted with violence in fall of 2020, resulting in a hate crime charge in California and a late summer shooting death in Oregon. The former was organized by the group Berkeley Antifa, who used Twitter to call on Leftists to "be fierce." The latter was the work of a lone gunman who self-identified as "100 percent Antifa." Both victims had associations with groups the media dubs "far right." Both were approached and attacked in the street.
Three dates in D.C. stand out leading up to Jan. 6, further explaining how violent mob action crescendoed in the nation's capital.
On Nov. 14, 2020 in Washington D.C., Trump supporters were attacked en masse by Black Bloc after the Million MAGA March at Freedom Plaza. Trump supporters leaving the rally passed by Black Lives Matter Plaza, where they were assaulted, doused with chemicals or chased from the vicinity. Diners nearby had fireworks launched at them. At nightfall, Proud Boys retaliated by tearing down BLM signs. Fights broke out in the streets of the nation's capital.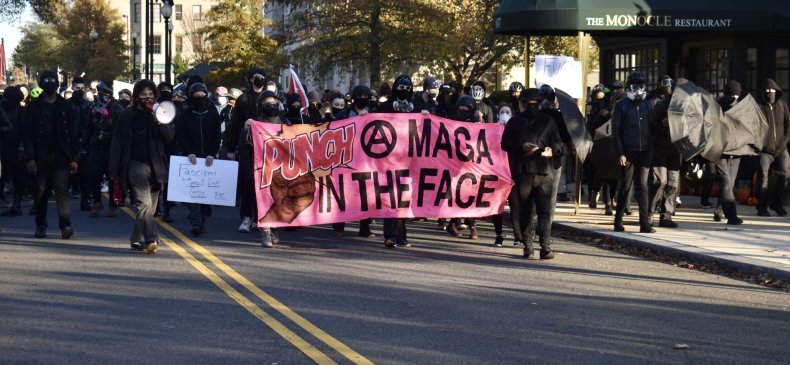 A second Million MAGA March was held a month later on Dec. 12 2020, and by nightfall, opposing political mobs clashed again on D.C. streets. Leftists converged on right wingers at their hotels, and roving gangs of Proud Boys darted through alleyways in search of adversaries.
Finally, on Jan. 5, 2022 in Washington D.C., Trump supporters marched on Black Lives Matter plaza. Outnumbered Leftists tweeted warnings to followers not to go out, and only a handful showed up in Black Bloc to wave BLM flags, shielded by Metropolitan Police. Trump supporters briefly clashed with MPD for the first time that night in D.C.
Only then did Jan. 6 occur.
Seen with this context, it becomes clear that many in the riotous Jan. 6 mob were appropriating techniques showcased by their political rivals throughout the summer of 2020, from makeshift shields to impact weapons to gas masks to helmets to even skateboards.
The militant front-liners of Jan. 6 advanced their operations further, following Trump's "will be wild" tweet: Oath Keepers stockpiled firearms across the river. Proud Boys issued a "1776 Returns" document to occupy buildings, though the U.S. Capitol was not named.
And yet, the vast majority of the tens of thousands there that day were not rioting at all. Much like the BLM protesters of 2020, they, too, were "mostly peaceful." And much like in 2020, violence won out.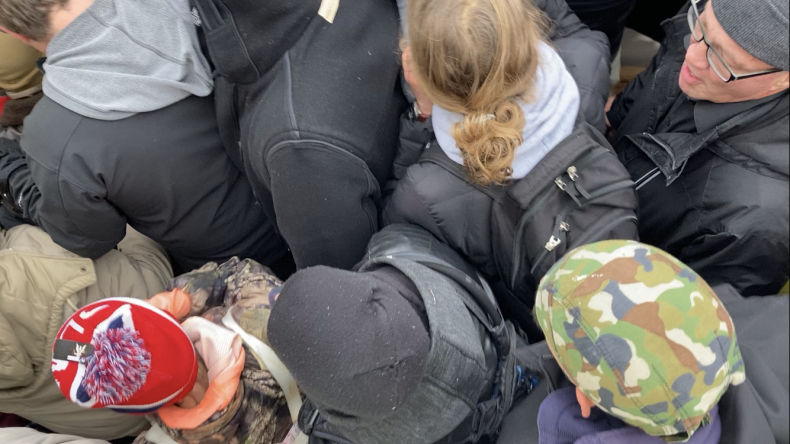 At the opening of the first Jan. 6 Select Committee hearing, Chairman Thompson compared those behind the Capitol Insurrection to proponents of "slavery, the Ku Kux Klan and lynching." President Biden told a crowd in October 2021 that Jan. 6 "was white supremacy, in my opinion."
But talking to the protestors outside the Capitol that day, I heard grievances against government mandates, Big Tech, and BLM and Antifa supporters, who many thought had been given carte blanche by the national press when its supporters rioted and attacked others.
The demographic makeup of Jan. 6 protestors was significantly different to that of Charlottesville. Capitol arrestees skewed older, only 7 percent were unemployed, and nine out of 10 arrested were unaffiliated with any group like the Oath Keepers or Proud Boys, according to the CPOST research on Jan. 6. Meanwhile, a former Proud Boy named Thad, a person of color ejected from the group for having a dialogue with a BLM leader days before the Capitol riot, told me that the white supremacist element in the group is "miniscule."
If we want any understanding as to why millions opted to follow the machinations of a narcissistic strongman, over the media who told them they were racist if they did, we would best advocate for a different kind of inquiry into who showed up on Jan. 6 and why.
The mass unrest of Jan. 6 was one piece in a larger puzzle of the nation's polarization sickness, media myopia and escalating political violence. This is where the January 6 Committee should turn its gaze next. If our political leaders and press neglect to do that, we are doomed to repeat more of the same in 2024.
Jeremy Lee Quinn is an investigative photojournalist who documented riot actions across the country in 2020 and 2021. Video excerpts can be found on Twitter @JeremyReporter.
The views expressed in this article are the writer's own.