Jane Birkin Requests to be Disassociated With Hermès' Famed 'Birkin' Bag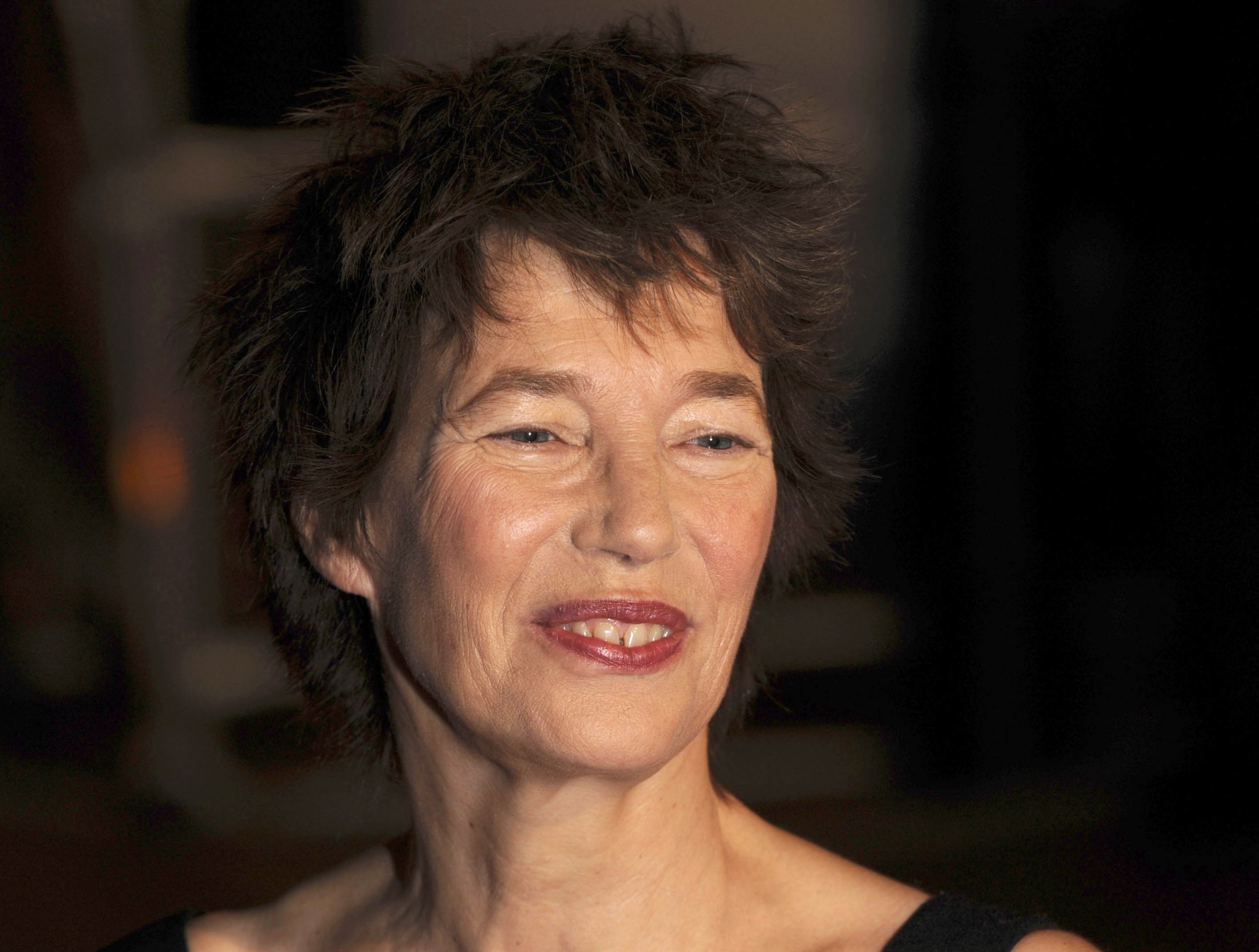 Jane Birkin, the British actress and singer, isn't too keen on a certain famous Hermès handbag named after her. On Tuesday, Birkin requested that the luxury retailer "debaptise" her name from its Birkin bag, particularly from the crocodile-skin version, due to the "cruel" methods necessary to make said pretty purse.
The former Birkin bag, handmade and available in crocodile skin, cow, ostrich or calf leather, takes almost a day to make and clocks in at tens of thousands of euros at its low end, according to Agence France-Press. As for the crocodile bag formerly known as the Birkin? That can cost fashionistas up to $300,000.
Birkin's request comes at the (kitten) heels of a recently harrowing PETA investigation, which alleged that crocs and alligators—factory-farmed for retail goods—are placed into "dank pools" and "crowded in barren concrete pits for months or even years" before they are "shot with a captive-bolt gun or crudely cut into while they're still conscious" in farms in both Texas and Zimbabwe. After the animals are skinned, they are sent to a tannery under contract by retailers such as Hermès, who use them to make goods like bags and watchbands.
The animal rights group singled out a Winnie, Texas farm in the investigation. PETA founder Ingrid Newkirk confirmed to Newsweek that they had responded to a "whistleblower call" about the practices at the Lone Star Alligator Farm, and sent someone undercover to work there from October to November 2014 to sniff it out. The organization also sent someone to Zimbabwe in August 2014 to "see if there was a contrast" between production there and in Texas.
The resulting investigation purported that Hermès was linked to both facilities; specifically, that it was under contract to receive alligator and crocodile skins from a tannery under contract with both the Winnie, Texas and Zimbabwe farms. Alongside photos, PETA also stated that it takes roughly two or three crocodiles to produce one of the Birkin bags.
Within 24 hours of publication, PETA Europe sent over the investigation, along with a video taken inside the Lone Star Alligator Farm, to Birkin and urged her to disassociate her famous name from the bag. According to Newkirk, Birkin was "horrified" at the news.
"Having been alerted to the cruel practices reserved for crocodiles during their slaughter to make Hermès handbags carrying my name...I have asked Hermès to debaptise the Birkin Croco until better practices in line with international norms can be put in place," Birkin said in a statement.
Hermès replied to Birkin's concerns on Wednesday, saying in a statement: "Jane Birkin has expressed her concerns regarding practices for slaughtering crocodiles. Her comments do not in any way influence the friendship that we have shared for many years. Hermès respects and shares her emotions and was also shocked by the images recently broadcast."
Additionally, the company has denied that skins from the farm had been used to make Hermès watchbands, or that they had acquired crocodile skins from Zimbabwe for the Birkin bags. Hermès said it has launched an investigation, and has threatened sanctioning if the news is true.