Jane Fonda Regrets Plastic Surgery: 'I Hate the Fact That I've Had the Need to Alter Myself'
Jane Fonda regrets going under the knife to alter her appearance when she was younger. The 80-year-old actress shared her remorse for getting plastic surgery in her new documentary, Jane Fonda in Five, set to premiere on HBO this month. Clips of the documentary shared on People magazine's website on Thursday feature the actress discussing the reasons behind her plastic surgery.
"I'm glad I look good for my age, but I've had plastic surgery," she says in the clip. "I'm not going to lie about that."
She continues: "I got tired of looking tired when I wasn't."
Fonda has never been shy to admit her bouts with plastic surgery, but the Grace & Frankie star only recently started opening up on how she feels about the procedures she's endured now. "On one level, I hate the fact that I've had the need to alter myself physically to feel that I'm OK," she says. "I wish I wasn't like that. I love older faces. I love lived-in faces. I loved Vanessa Redgrave's face."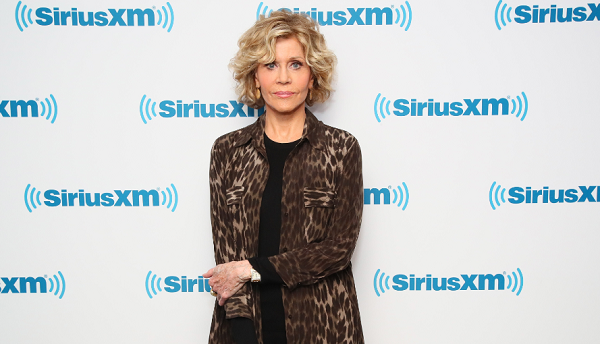 Fonda's experience with plastic surgery made headlines late last year after she gracefully dodged Megyn Kelly's questions on the matter while appearing on Kelly's NBC daytime show to promote her latest film at the time, Our Souls at Night with Robert Redford. Kelly pressed Fonda on the type of surgeries she's had over the years. "I read that you said you're not proud to admit you've had work done. Why not?" Kelly asked.
"We really want to talk about that right now?" Fonda responded.
After crediting "good attitude, good posture" and a self-care routine for her youthful, good looks, Fonda took control of the interview by redirecting the focus back to the reason why she was even speaking to Kelly. "But let me tell you why I love this movie that we did, Our Souls at Night, rather than plastic surgery," Fonda said.
In her new documentary, Fonda does shed some light on the type of operations she's received and says she's gotten work on her eyes and jawline.
Jane Fonda in Five Acts premieres on HBO on September 24.
Jane Fonda Regrets Plastic Surgery: 'I Hate the Fact That I've Had the Need to Alter Myself' | Culture