Jane Fonda's Plan to Move to Washington, D.C. to Get Arrested Was a Success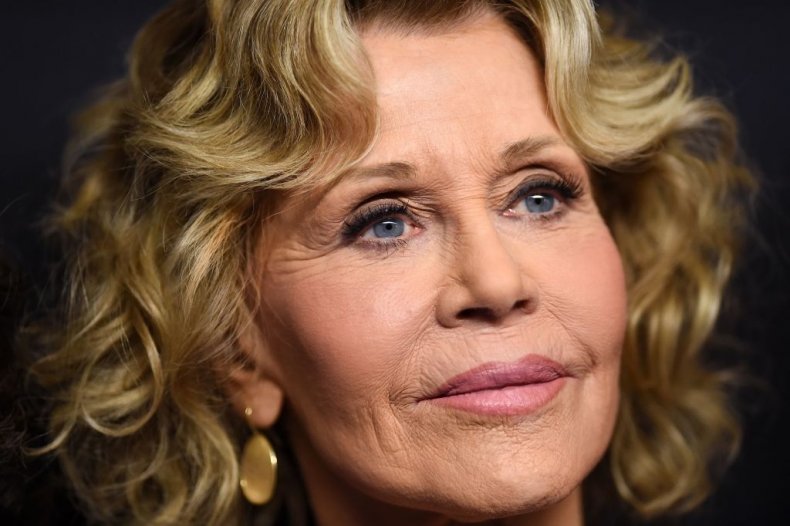 Jane Fonda told the Los Angeles Times on Thursday she was taking time off from her hit Netflix series, Grace & Frankie, to temporarily move to Washington, D.C. to get arrested protesting for causes she's passionate about, like climate change. On Friday the two-time Academy Award-winning actress succeeded when she was arrested along with other activists protesting on the steps of the Capitol building.
In a video posted to YouTube, Fonda can be seen climbing the steps of the capital, and then turning around to the crowd and saying, "Arrest me."
Arrest her they did, along with 16 other activists. In another video, Fonda can be seen being escorted away by Capitol Hill police, hands zip-tied.
Earlier Friday, Fonda appeared on D.C.'s WUSA 9 to talk about climate change.
"We have to be sure that the crisis that is climate change remains front and center like a ticking time bomb," Fonda told the station. "We don't have very much time, and it's really urgent."
A day earlier, Fonda told the Los Angeles Times that the inspiration to move to D.C. was sparked by 16-year-old climate change activist Greta Thunberg.
"I realized that here is this young person who ... she's not influenced by what other people think," Fonda said. ... "She read the [Intergovernmental Panel on Climate Change] report and she realized that the crisis was barreling straight at us, like a train, and looked around and people weren't behaving appropriately. It so traumatized her that she stopped eating. I hadn't realized that she stopped eating and speaking for almost a year. And that really hit me."
The goal of the rallies is to "stop all new leasing permits for any fossil fuel development on public lands and waters" and to make the fossil fuel industry "pay for the mess they've made," she told the L.A. Times.
Initially, Fonda wanted to take a year off from Grace & Frankie in order to commit her time in D.C. to her climate change activism, but Netflix's chief content director, Ted Sarandos, couldn't work it out contractually, she told the L.A. Times.
"So four months is what I could get," she said. "And then when we finish, it'll be a longer season because it's our last season. Then I'll come right back."
As for who the famously politically active actress is supporting in the 2020 election, she's keeping that secret, but is willing to drop a few hints.
"It's too late for moderation," she said. "Well, you know who that rules out. And I think diversity is important. And we need somebody that has a plan—not that I'm naming names."
Not moderate but is a diverse candidate and has a plan? Could it be Sen. Elizabeth Warren? If it is, Fonda isn't saying... yet.
In the meantime, Fonda's D.C. protests will continue for the new four months.