Jane Sanders's Fraud Investigation: Bernie Sanders's Wife Hires Lawyers Over Burlington College Loan Allegations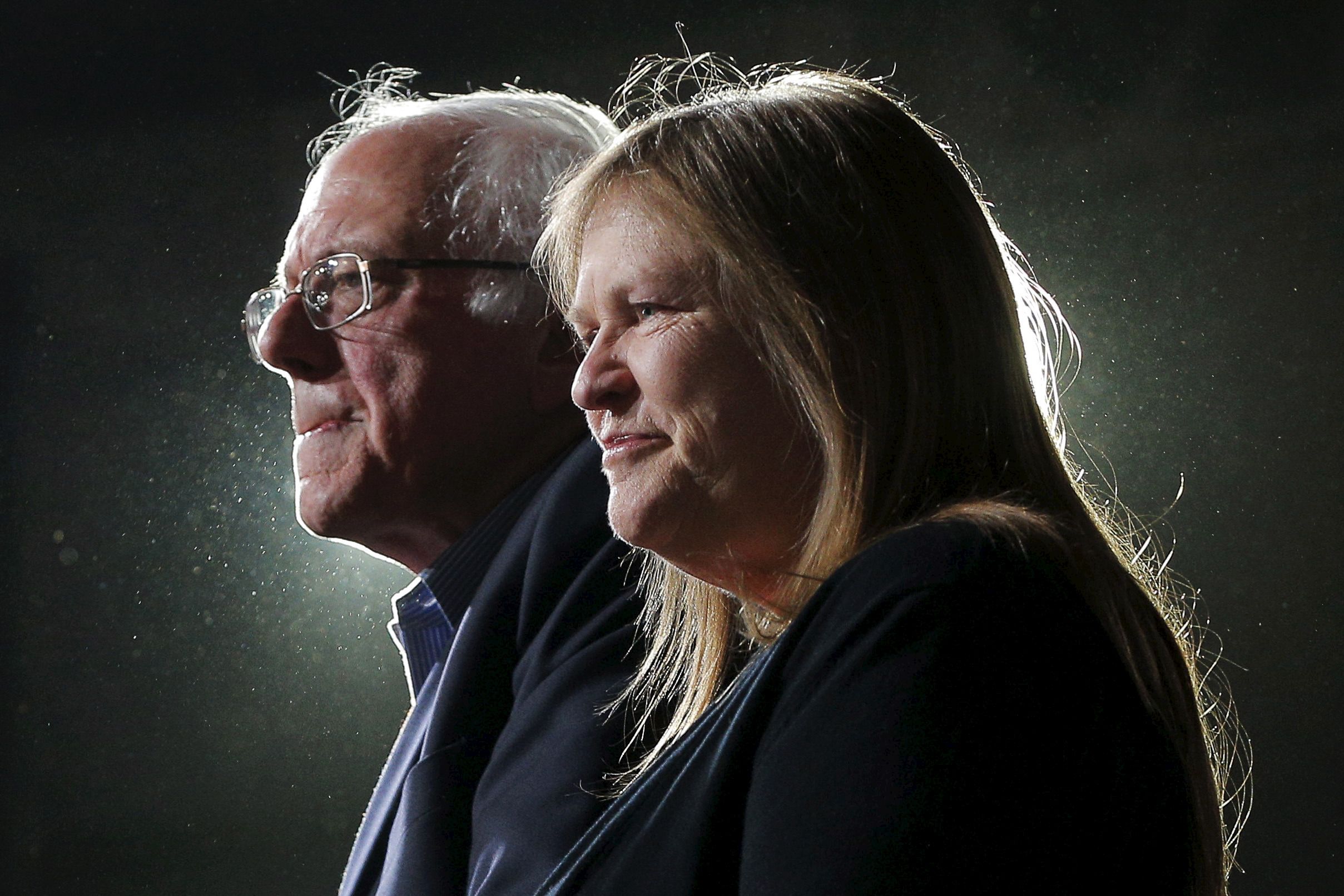 Bernie Sanders's wife, Jane Sanders, has reportedly hired lawyers following a federal investigation into her time as president of the now-defunct Burlington College in Vermont. She is accused of fraudulently obtaining a $10 million bank loan that was purportedly used to buy 33 acres of land for the school. But, the full story is a little stranger than that.
In a lengthy feature, Politico magazine reports that the investigation into Jane Sanders began in 2016 under then U.S. President Barack Obama. His administration was notified of Sanders's alleged financial irregularities by Brady Toensing, a Republican lawyer who headed up Donald Trump's presidential campaign in Vermont.
Toensing was alerted to the story after a local Vermont paper, Seven Days, published an article about the $10 million of debt Burlington College was in. Toensing looked at the school's loan documents and allegedly saw that Jane Sanders had convinced a bank that the college—which had an annual budget of $4 million—could repay the sum. He passed his findings on to VTDigger (another local news site), which found Sanders had assured the bank and a state agency that donors had pledged $2.6 million to secure the loan. In reality, two donors had been listed as pledging more than they had, while a third—who had authorized a donation to be made after she died—was down as willing to donate it over the next few years.
In January 2016, Toensing reportedly passed this information onto the U.S. attorney for Vermont, with a follow-up letter to federal investigators in March. In that second document, he alleged that Bernie Sanders's office had put pressure on the bank to authorize his wife's loan. Speaking to Politico, Sanders's adviser, Jeff Weaver, said the charge was "ridiculous."
News of the investigation into Jane Sanders is bound to rile left-leaning supporters of her husband. When asked about the allegations against him in May, Bernie Sanders said it would be improper to comment, though he added: "There is a process going on, which was initiated by Trump's campaign manager, somebody who does this all of the time, has gone after a number of Democrats and progressives in this state."
That the Sanders's have now hired lawyers is not unusual, nor a sign of guilt. The investigation has gone on for a year and a half and that it has reached federal level is a sign it may be serious, and counsel is needed. The question is how the Department of Justice will deal with the case.
As Politico notes, the department will decide whether to prosecute Jane Sanders, the wife of one of Trump's more outspoken opponents. It also has yet to appoint a state attorney for Vermont—the person who would lead the case strategy if it went to trial. Among the rumored candidates, one name stands out: Brady Toensing is reportedly in the running for the coveted role.