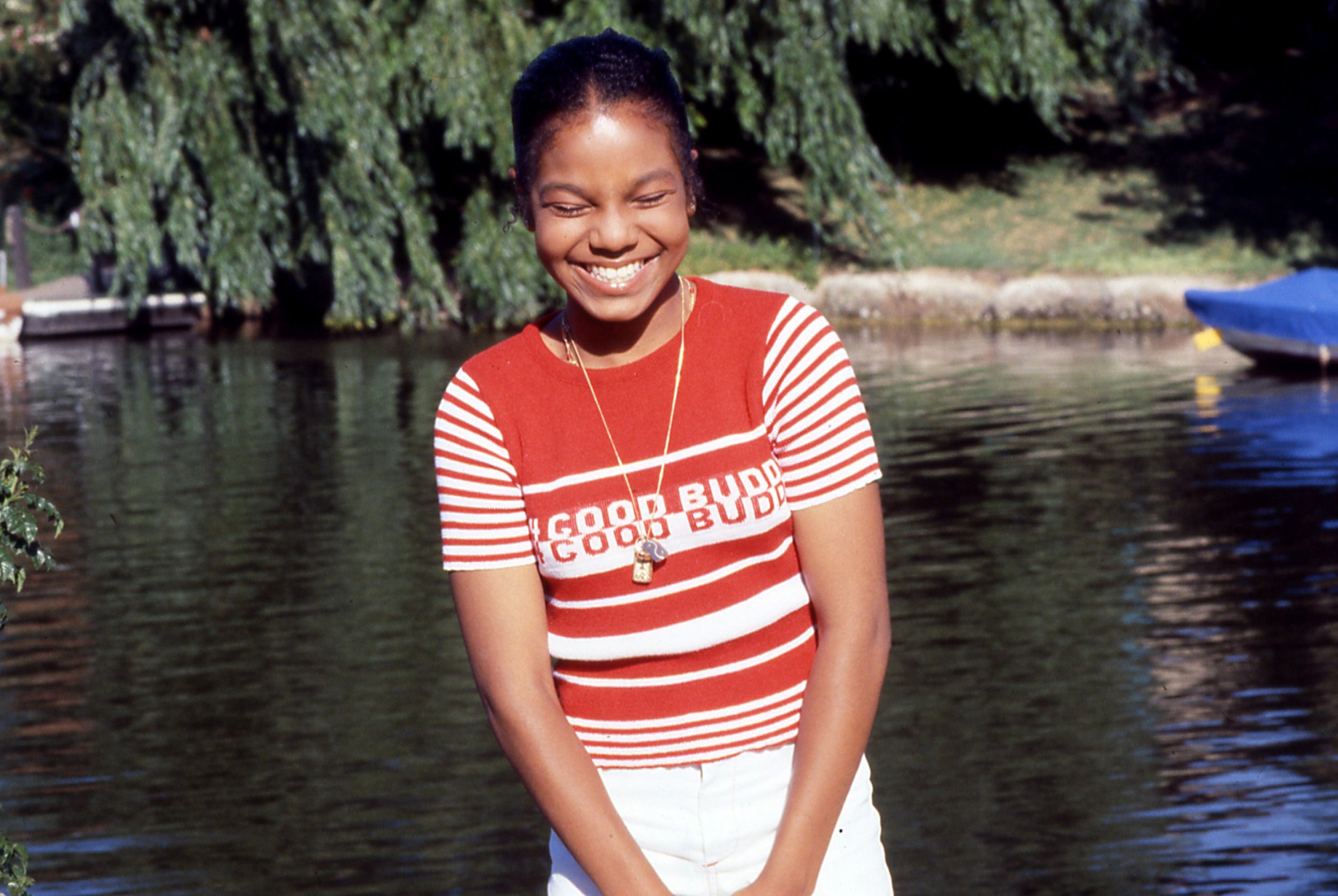 At the beginning of the 1980s, Janet Jackson wasn't well known. Overshadowed by her famous brother, Michael Jackson, and the Jackson 5, her career to date had been as an actress in TV series such as Fame and Good Times, and two music albums which had failed to break into the Billboard 200.
But then came her commercial breakthrough in the 1986 album, Control, which saw her develop a unique sound and style of her own.
The youngest of nine siblings, Jackson told Billboard in 2018 that her first two albums brought her a lot of excitement, and while the songs were good they "weren't her."
It pushed her to start co-writing her songs, under the guidance of producers Jimmy Jam and Terry Lewis. Speaking to the music magazine, Jackson made it clear that she was following in the footsteps of her brothers, saying she had to "thank my father for his help" and move on.
Control, which included two top ten hits "What Have You Done for Me Lately" and "Nasty," was her breakthrough album. Since its release it has been certified fivefold platinum by the Recording Industry Association of America (RIAA) and has sold more than 10 million copies worldwide.
In 1989, to follow up her success, Jackson released Rhythm Nation 1814, which featured seven top ten hit singles including "Miss You Much," "Escapade," and "Love Will Never Do (Without You)." It was considered one of Jackson's most diverse albums. She continued to enjoy critical acclaim in the 1990s with albums janet (1993), Design of a Decade (1995) and The Velvet Rope (1997).
In 1995, Jackson was the first woman to debut a song directly in the Hot 100's top 10, with "Scream," a duet with her brother and King of Pop, Michael Jackson. The song started at No. 5 on June 17, 1995. Three months later, she became the first woman to post two top 10 debuts, with her song "Runaway" coming in at No. 6.
She then released albums All for You (2001) and Damita Jo (2004). In between, she was at the center of controversy following a wardrobe malfunction during the halftime performance at the 2004 Super Bowl. Performing live with Justin Timberlake, she exposed her nipple to audiences at the stadium and viewers across America.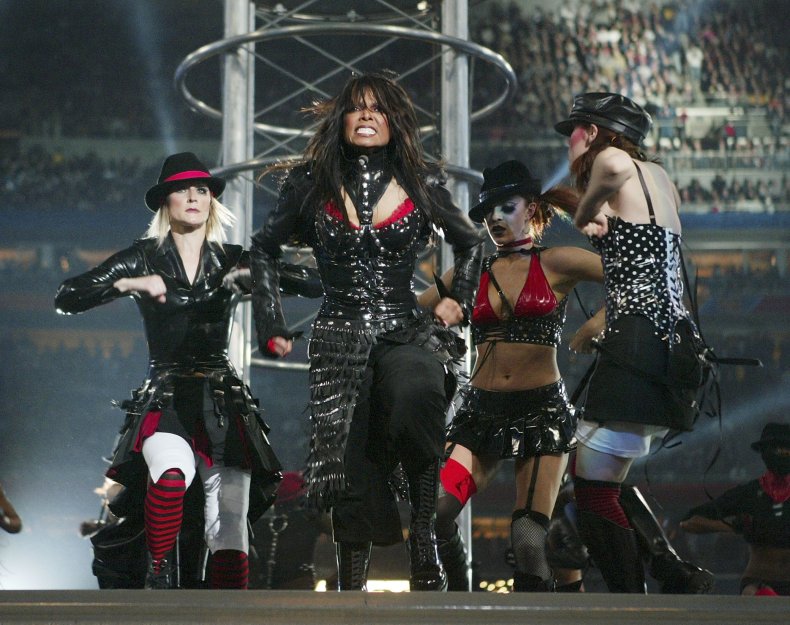 Her later albums included 20 Y.O. (2006) and Discipline (2008), but it wasn't until Unbreakable in (2015), which was said to be her comeback album, that Jackson really took off again.
In 2019, Jackson was inducted into the Rock and Roll Hall of Fame.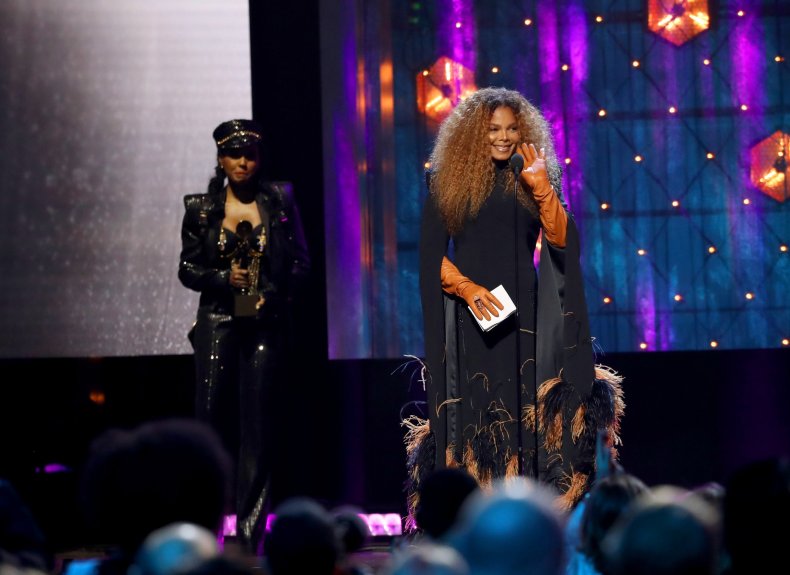 Turning 53 on May 16, 2019, Newsweek has pulled together Jackson's top 10 songs of all time, analyzing data from the U.S. Billboard.
10 Black Cat: Peak Date October 27, 1990, Stayed No. 1 for one week, remained in the charts for 16 weeks.
In this song you can tell Janet Jackson is inspired by her brother, Michael Jackson. Listening to the opening bassline, you would be forgiven for mistaking it for Michael's famous track "Bad".The song itself brings together all the ideologies of a cat with nine lives, escaping death, and the consequences of addictions. Jackson's music video also brought in images of a panther, which she strongly associates with, according to Jet.
9 Escapade: Peak date March 3, 1990, Stayed No 1. for three weeks, remained in the Billboard chart for 17 weeks.
A feel good summer song, "Escapade" is a great juxtaposition of upbeat 90s music with old-fashioned imagery. The title came when Jackson and her music producers overheard the word being used in a conversation and thought it would make a great song title due to it being "uncommon," according to Billboard.
8 When I Think Of You: Peak date October 11, 1986, Stayed two weeks at No.1, remained in the charts for 19 weeks.
From her breakthrough album Control, this song is about someone finding love and relief when thinking of their lover. The video was choreographed by Paula Abdul, who also appears in the video.
7 Miss You Much: Peak date October 7, 1989, Stayed at No. 1 for four weeks, remained in the Billboard chart for 20 weeks.
From album Rhythm Nation, "Miss You Much" received two Grammy Award nominations and was awarded the Billboard Award for the Top Hot 100 Single of the Year. The music video might be remembered for the iconic chair dance routine at the end.
6 All For You: Peak date April 14, 2001, stayed at No. 1 for seven weeks, remained in the chart for 22 weeks.
Sampling "The Glow of Love" by Change, this upbeat dance number is another example of Jackson's collection of summer anthems. It's about flirting on the dancefloor.
5 Love Will Never Do (Without You): Peak date January 19, 1991, stayed at No.1 for one week and remained in the charts for 22 weeks.
According to The Billboard Book of Number 1 Hits, this song could have easily been a duet. However, the producers asked Jackson to perform the first verse an octave lower, and the rest is history. Listening to the song now, it's hard to imagine replacing Jackson's lyrics with the likes of Prince.
4 Again: Peak date December 11, 1993, stayed at No. 1 for two weeks, remained in the charts for 23 weeks.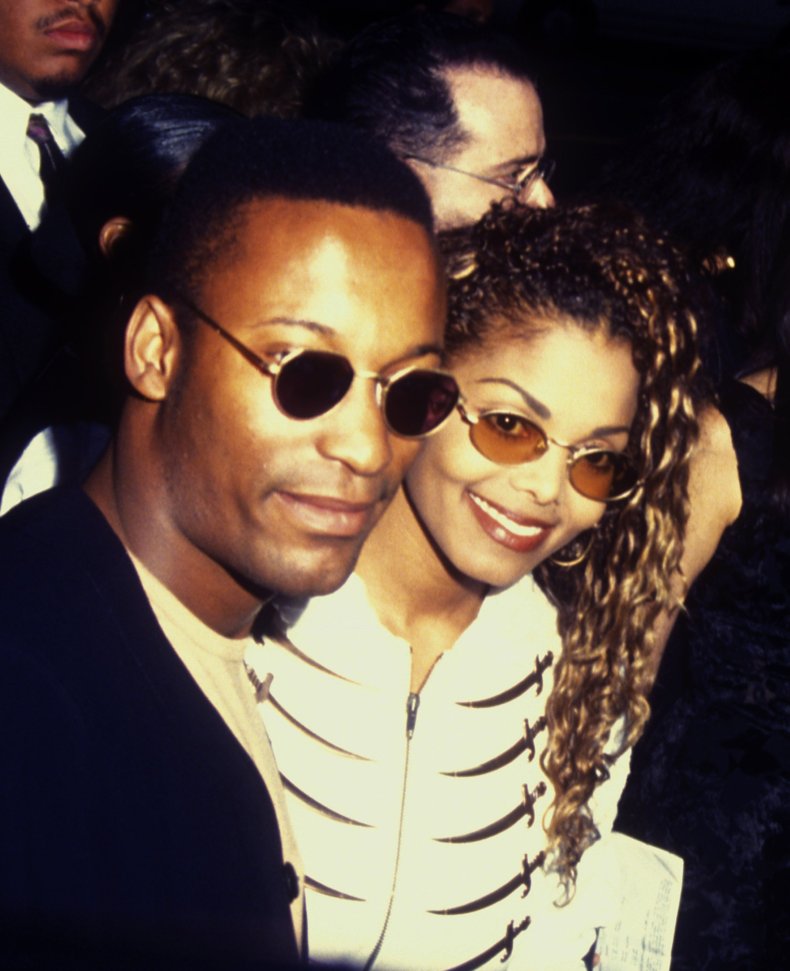 Receiving nominations for the Academy Award and Golden Globe Award for Best Original Song, this song was for and inspired by film Poetic Justice, which Jackson starred in opposite Tupac Shakur. The film is about a woman who loses her boyfriend to a shooting incident and works her way through her grief by writing poetry and finding love with Shakur's character.
3 That's The Way Love Goes: Peak date May 15, 1993, spent eight weeks at No. 1, and remained in the charts for 23 weeks.
From the album, janet, this song mixes sensual undertones with the sample of James Brown's "Papa Don't Take No Mess." The video is also famous for introducing Jennifer Lopez, who speaks to Jackson at the beginning of the video. She was a backing dancer for the video.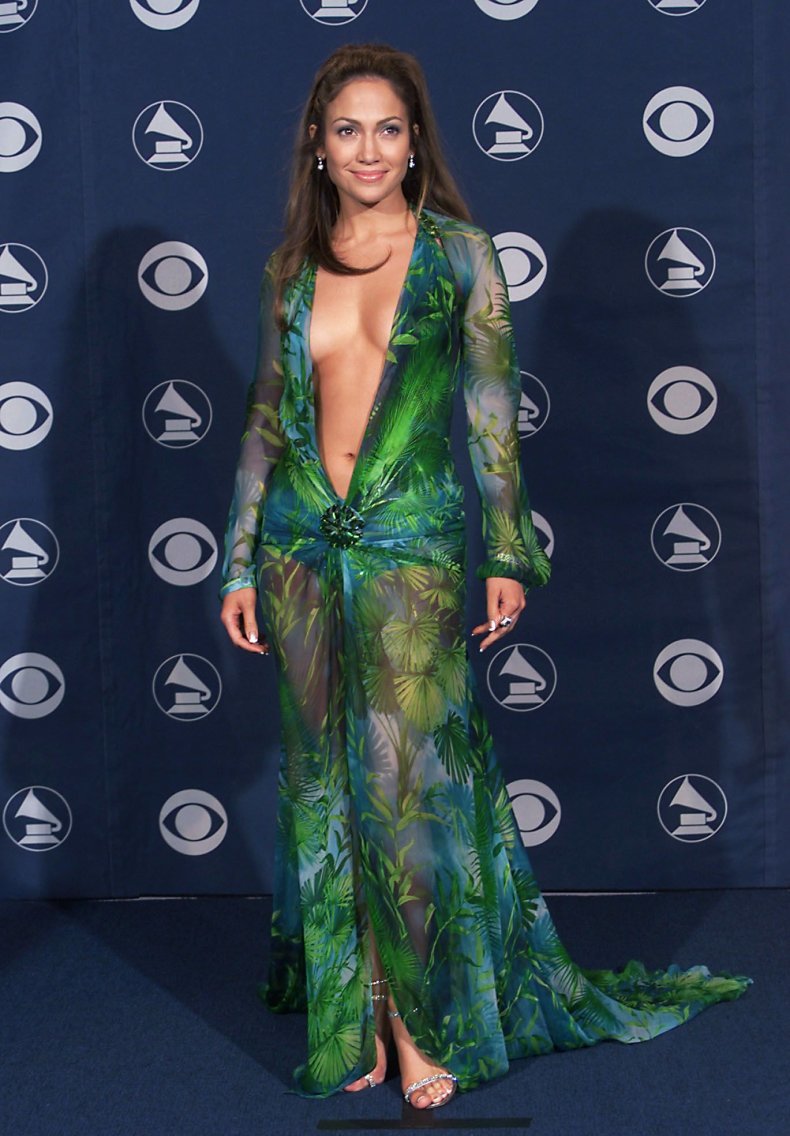 2 Doesn't Really Matter: Peak date August 26, 2000, stayed at No.1 for three weeks, remained in the charts for 24 weeks.
From the film, Nutty Professor II: The Klumps, this catchy song features lyrics from an unfinished poem written by Jackson. She wrote and produced the song with Jam and Lewis. The video features several references to Japanese culture and featured Jenna Dewan (Step Up).
1 Together Again: Peak date January 31, 1998, stayed at No.1 for two weeks and remained in the charts for 46 weeks.
A bit of a jump in terms of weeks in the charts from "Doesn't Really Matter," we will never forget that hairstyle in her music video. Even though the song is upbeat and an R&B classic, it has a sad backstory. The lyrics are about Jackson's friend who lost their battle with AIDS, and was originally written as a ballad.