Janet Mock on Writing For Ryan Murphy's 'Pose,' Passing in the Trans Community And Her Queen, Beyonce
Janet Mock's brutally honest 2014 memoir on transgender identity, Redefining Realness, turned her into a pivotal voice for the trans community. Ryan Murphy loved the book so much, he wooed her to TV, hiring her as a writer (later promoted to producer) for his latest show, Pose. The series, set in 1987, follows five trans women of color in the house/ball scene—famously documented by the 1990 film Paris Is Burning. In addition to the four episodes she wrote for Season 1 (ending July 22), Murphy asked her to direct Episode 6, "Love Is the Message," which some critics have hailed as the series' best episode to date.
The author and activist says she has "a notebook full of secret pitches" for Season 2 of the well-reviwed show, recently renewed by FX. Being the first trans woman of color on a TV writing staff came with the "burden of representation," she tells Newsweek. "If I had not done it well, then that door would then be shut right behind me." But, she adds, "giving myself over to these characters and this world was the greatest decision I've made in my career."
When did you meet Ryan Murphy?
We had coffee together on the set of Versace last July. When you meet someone so well known, you think you know what they're going to be like. I thought that he was going to be assertive and cold—he was the complete opposite of that. He was deeply earnest. It's a story that he truly wanted to tell, but he knew that he wasn't the best person to bring it into the world. He was looking for collaborators who could help him tell this story, who he could help empower and embolden through mentorship. He asked me: "Will you leave the world of books to do this TV show with me?" I was like, "I gotta think about it." But it was the greatest decision I've made in my career.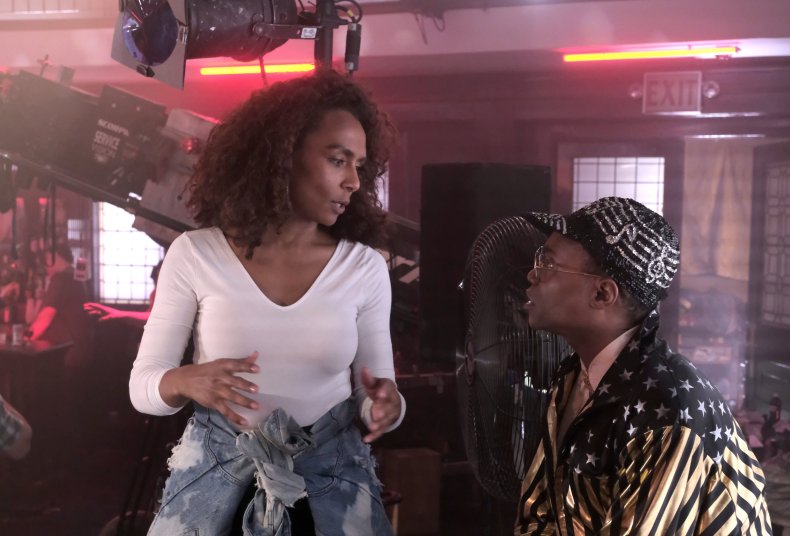 What held you back at first?
It was the juxtaposition of the world of the house/ball scene—where queer and trans people of color come together to organize, to perform, to embrace, to celebrate one another in a world that doesn't celebrate them—and the world of the men who work for Trump. I was like, "How the f*ck are they connected? Why do we even need the Trump piece?" Then I realized these characters are existing on the same island, they're existing in the same time and space that's dealing with gentrification, HIV/AIDS, crack and all of these things. These worlds, seemingly disparate, actually had connections.
Will we ever see Trump as a character on Pose?
Oh hell no. Never! No no no no. His doppelgänger will always be his right-hand man, Matt (played by James Vanderbeek). Trump is this looming figure, but no one wants to see him. We have to deal with that every single day with all the news alerts and the tweets.
Are there challenges that come with the milestone of being the first trans woman of color to write and direct for TV?
The greatest challenge is when people just see me as a trans person. I come with issues that they might not want to talk about, like growing up as a black, poor child in America. They're like, 'Can't you just talk about being trans?' I can't just talk about being trans. My trans-ness cannot be removed from my race and class issues.
But the rewarding thing is that it's possible now. Now that I can do it, I'm sure that it will show other trans women that they too can go after not just directing for television, but doing whatever they want to do.
​Tell me the episode "Love is the Message," and directing for the first time.
The first scene that I had to direct was a major ball scene—200 background actors, all of our principle cast, our entire crew, lighting, music, and choreography. Needless to say, it was deeply anxiety producing. But I got to see another side of Mr. Ryan Murphy. He was a proud Papa who really set the tone by flying in to make sure everyone knew I was director.
I got emotional doing it! To direct Kate Mara and Indya Moore in their diner scene was probably one of the most fulfilling experiences that I've had as a storyteller. A cis-gendered straight white woman and a Puerto Rican trans girl sitting there and having conversations about love, about life, about choice—there's great power in it that. I love it so much.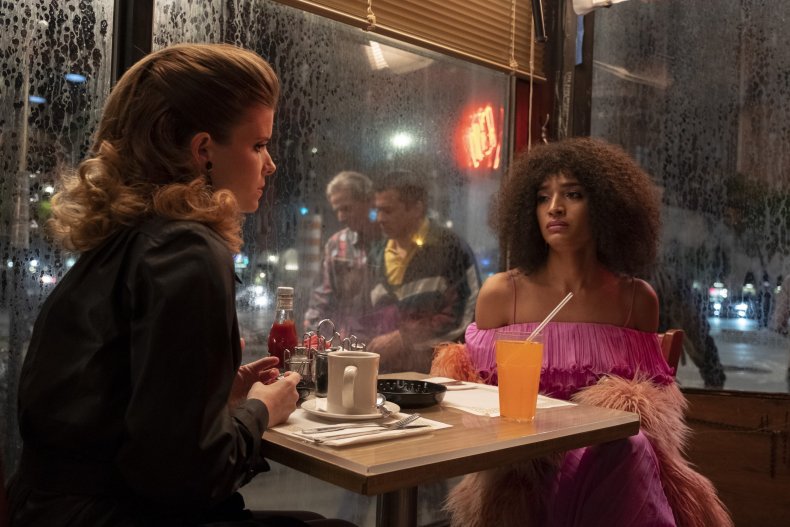 Several of the trans characters on Pose are fixated on passing as cisgender, a concept that's controversial. How did you approach that in the writer's room?
Our characters do problematic things. Candy and Elektra do more gender policing and passing policing than any other characters on our show. They've come out of that really disturbing sisterly love that I remember growing up with: The older girls would tell me, "Girl, that ain't it."
Everyone wants to think that passing is just conflated with the idea of being pretty. Attractiveness and passing are related, but they're two separate things. You can be a trans woman who blends in as cis women and also not be seen as attractive or beautiful. Passing is not just about being pretty and curvy, it's a point of survival for many trans women. These women are existing in 1980s New York City, they're women of color, and they're trans, and they're low income. To be able pass gives them one way to access to the things that they need. As Dorian Corey says in Paris is Burning, the femme queens are the ones who are able to walk on the street and get on the subway without coming back home bloodied and beaten up.
You've criticized Paris Is Burning. What in particular bothered you?
It ignored race and class issues. [The ball community] wasn't just about queer and trans people, it was about people of color who don't have many resources. Pose hits that really hard; our characters talk about race and class, in ways that are appropriate for 1987 and 1988. You're never, for example, going to hear terms like intersectionality.
The most heartbreaking part of Paris is the death of Venus Xtravaganza [found strangled in a hotel]. Her body is just disposed of, without talking about what happened to her. If Pose were to do a storyline like that, we would show the consequences, the mourning. These women do not just exist singularly in the world, they are a part of an entire community who loves them.
How has the trans community responded to Pose?
It's overwhelmingly affirmative—like, "I never thought that I would see a show like this in my lifetime." On other shows you've seen one trans character; Laverne Cox broke barriers on Orange is the New Black, but she also never shared a scene with another trans person, even in her backstory. She never even got series regular status, even though she became a face of the show. Five years later, we have five trans women of color as the central figures. [The reaction from fans] makes me realize this was worth sidelining my entire life and career for the past year.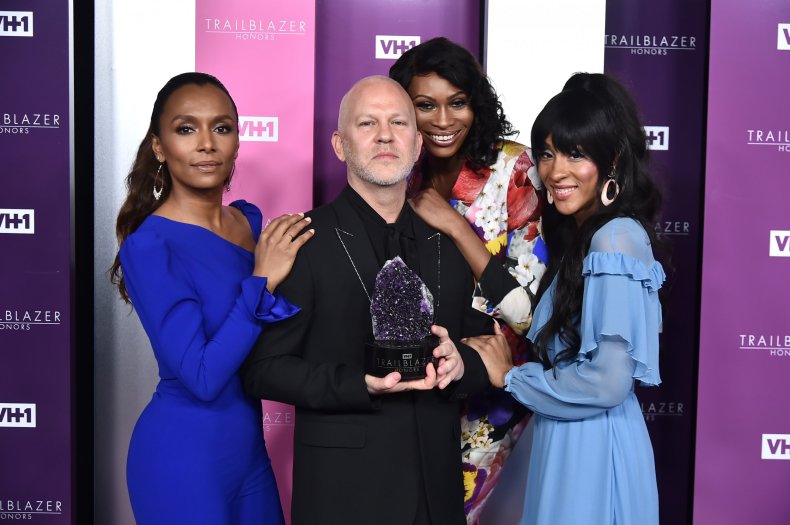 What's one thing you haven't done yet that you'd like to see happen in your career?
I want to be a cover girl! That's just a selfish thing. When I saw Issa Rae and Janelle Monae, I was like, 'OK, I want to do that.'
What's next for you?
A pilot deal for a show I'm writing about a girl in college. I'm also working on a travel series that I shot a pilot for, where I go around the world reporting on gender. I'm adapting Redefining Realness as a feature film. And I'm working with Ryan on another project, which I can't divulge.
Have you and Ryan disagreed on anything?
Beyoncé! I think she is the queen of all queens, and Ryan is very doubtful. [Laughs] We go at it in the writer's room about that all the time. He's like, "Ugh, Janet and her Beyoncé." As a card-carrying member of the Beyhive, it's a huge sticking point for me.
This interview has been edited and condensed for clarity.