Janet Yellen: Don't Expect Further Rate Hikes for a While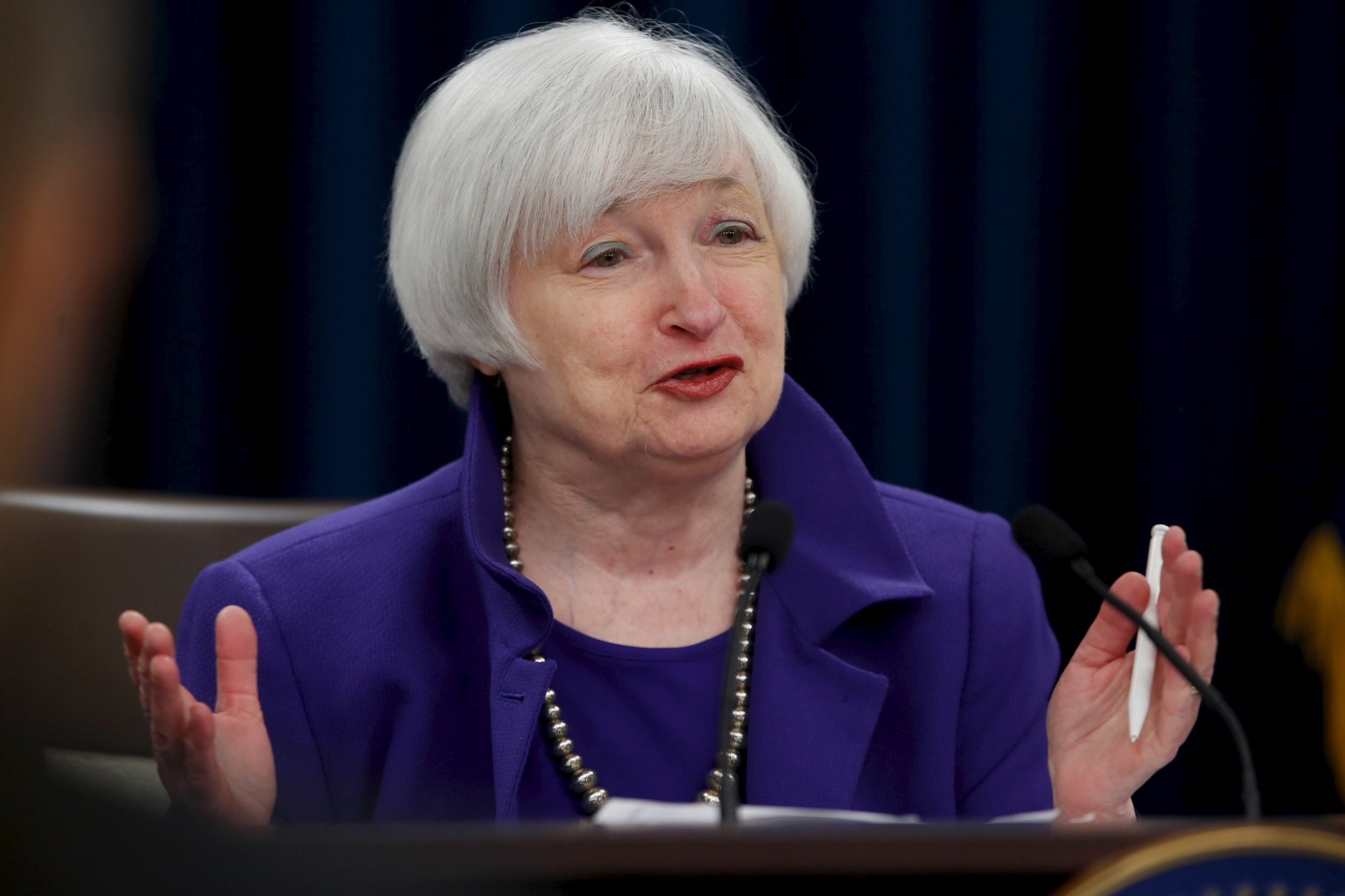 SAN FRANCISCO (Reuters) - The unanimous backing Federal Reserve Chair Janet Yellen got for the Fed's first rate hike since the financial crisis let her deliver a clear message: Don't expect further rate hikes for a while, and when we are ready, we'll tell you.
Yellen's confident and measured performance—she even managed a joke about the Fed's forecasting record—came as she ended the "extraordinary" measures that revived the U.S. economy from the worst recession since the 1930s.
Clear communication has not been a strong suit at the U.S. central bank in recent months, with top Fed officials talking at cross purposes and sending mixed signals about when the benchmark interest rate should rise. But when it mattered the 69-year old economist guided markets to a soft landing and convinced skeptical rate setters to back the consensus.
Indeed, before the Fed's last meeting, an overwhelming majority of Wall Street firms told the Fed that its communications were ineffective or nearly so, according to the New York Fed's most recent survey.
Stocks even managed a rally on the Fed decision as Yellen corralled doubters like Fed governors Lael Brainard and Daniel Tarullo, as well as the dovish chief of the Chicago Fed, Charles Evans, to sign on to the decision to raise short-term interest rates.
Even projections for future rate hikes have coalesced, with nearly all Fed officials agreeing within a quarter of a percentage point on where the benchmark rate should be by the end of next year. In September views were much more widely dispersed.
"Definitely a communications coup," said Scott Anderson, chief economist for Bank of the West in San Francisco.
Market responses were relatively muted, with futures on short-term interest rates dropping just enough to suggest traders now believe the next rate hike will occur in April, rather than in June as had been expected.
The Importance of "Gradual"
During an hour-long news conference following the Fed's two-day policy meeting, Yellen appeared relaxed, smiling when asked if she worried the Fed had raised rates too early. She left no doubt that the most important new word in the Fed's post-meeting statement was "gradual."
And though she did not define exactly what gradual rate hikes meant, she did point to the "nearly 1.5 percent" median Fed forecast for the short-term rate next year.
And, she said, it does not mean "evenly timed, equally sized interest rate changes," but should be slow enough so the Fed can gauge the effect on financial conditions and spending.
She again said that markets and officials would be well prepared for the next move.
"We've made a commitment to emerging market policymakers that we would do our best to communicate as clearly as we could about our policy intentions to avoid spillovers that might result from abrupt or unanticipated policy moves," she said.
Yellen and the Fed came under fire earlier this year for sending mixed messages to markets, culminating in September when Yellen caught much of Wall Street by surprise by holding rates steady and warning on global growth prospects.
Traders then pushed expectations for a first rate hike well into 2016, forcing the Fed in October to tip its hand that a rate hike could take place in December.
Even with the well-telegraphed liftoff from zero rates behind her, Yellen faces a communications minefield ahead, in part because the unanimity around the historic rate rise may not hold once normalization gets further underway, but also because the economic data may not come in as expected.
"The rhetoric from the Fed statement remains accommodative, but its data dependant guidance will continue to bring uncertainty and volatility in 2016," said Alfonso Esparza, senior currency strategist at Oanda in Toronto.