Janet Yellen, Joe Biden's Treasury Pick, Wants Trump's Tax Cuts for Wealthy and Companies Repealed
Secretary of the Treasury nominee Janet Yellen told the Senate Finance Committee on Tuesday that President-elect Joe Biden plans to eventually repeal some of the tax cuts implemented during President Donald Trump's administration.
Yellen addressed questions from committee members about the incoming administration's plans for tax code changes during her nomination hearing on Tuesday. The tax cuts, which Trump celebrated with a signing ceremony in December 2017, have been criticized in the years since for benefiting wealthy American individuals and corporations. According to the Center for Public Integrity, the 2017 tax reform "modestly" decreased taxes for working Americans in the lower and middle classes, "but its main beneficiaries were the rich and corporations."
"I certainly believe in a fair and progressive tax code where wealthy individuals and corporations pay their fair share," Yellen told the committee on Tuesday. Biden does not want a complete overhaul of Trump's tax reform, but the president-elect does want to see changes made to some of the cuts and incentives for wealthy Americans and large American businesses, Yellen said.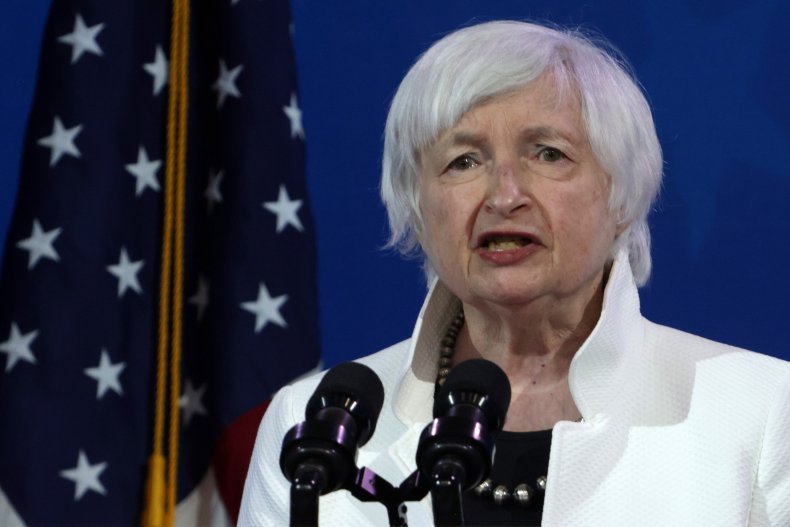 "He's been very clear that he does not support a complete repeal of the 2017 tax law," Yellen said of Biden. "There are some areas, though, that he would amend. For example, a provision in that law had the unfortunate byproduct of rewarding companies for moving their operations offshore, and [Biden] would reverse that."
The goal will be to introduce the changes as part of a larger economic strategy, Yellen said. But the changes won't come while the country is still battling the pandemic, she added.
"[Biden] would want to repeal parts of the 2017 tax cuts that benefited the highest income Americans and large companies. And he wants to reverse the law's incentives to offshore operations and profits," Yellen said.
Senate Finance Committee Chairman Chuck Grassley of Iowa asked Yellen specifically about the incoming administration's plan for state and local tax deductions, which the 2017 tax overhaul capped. Yellen said she would collaborate with other Treasury officials to assess the impact of the cap before determining how best to proceed.
"Before making a decision about what should be done going forward, I think it's critical to study and evaluate what the impact has been on state and local governments, on their ability to provide critical services," Yellen said.
Part of Biden's presidential campaign included a vow that he would not raise taxes on Americans earning less than $400,000 annually. Biden told supporters during his campaign that he would instead introduce tax cuts for the middle class and tax credits for working families to help them pay for services like child care and health care. In contrast, he said he planned to raise the corporate tax rate and bring tax penalties for companies that move jobs overseas to produce items intended for purchase in the U.S.
Newsweek reached out to Biden's transition team for comment but did not receive a response in time for publication.