Janice Dickinson at Bill Cosby Trial: 'I Wanted to Punch Him in the Face'
Model Janice Dickinson is the fourth woman to take the stand this week at Bill Cosby's retrial for sexual assault. Dickinson is one of five women who accused Cosby of molestation and who were allowed to testify in the case brought by a former Temple University employee, Andrea Constand, who alleged that Cosby assaulted her at his home near Philadelphia in January 2004.
The first trial in June featured the testimony of only one accuser besides plaintiff Andrea Constand, despite the suit including testimonies from 13 Jane Does. The 12-member jury was unable to reach a verdict at the time, leading to a mistrial.
Dickinson's testimony on April 12 was rich in detail as she recalled how Cosby smelled on the night that the actor and comedian once known as "America's Dad" allegedly drugged and raped her in a hotel room in Lake Tahoe in 1982 when she was 27.
"He smelled like cigars and espresso and his body odor," she said, according to CNN. "I couldn't move. I felt like I was rendered motionless."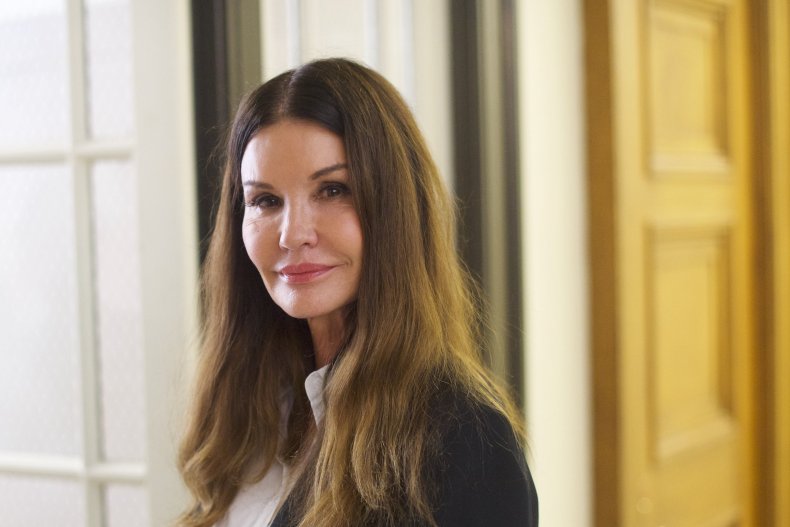 Cosby, then 45, had flown the model from Indonesia to the U.S. so they could talk about her career. Dickinson said she was having dinner with Cosby and Stu Gardner, who wrote and produced music for The Cosby Show, when she complained about menstrual pain.
Cosby offered her a "blue pill" and invited her to continue their conversation in his room. The pill made her feel lightheaded and unable to move. At that point, Cosby, who had changed into a bathrobe, got on top of her.
"I didn't consent to this. Here was 'America's Dad,' on top of me. A married man, father of five kids, on top of me," Dickinson testified, according to Associated Press. "I was thinking how wrong it was. How very wrong it was."
The model said she lost consciousness soon afterward. "I passed out after he entered me. It was gross," she said. She remembered waking up the next morning in her room. She said she felt anal pain and noticed semen between her legs.
She said she confronted Cosby. "I said, 'Do you want to explain what happened last night? Because that wasn't cool,'" Dickinson said, according to The Daily Beast. "And he said nothing, and he looked at me like I was crazy.… I remember saying, 'You're married. How did this happen? Why did you do it?' I wanted to hit him. I wanted to punch him in the face. I can remember feeling anger. Disgust. Humiliated. Ashamed."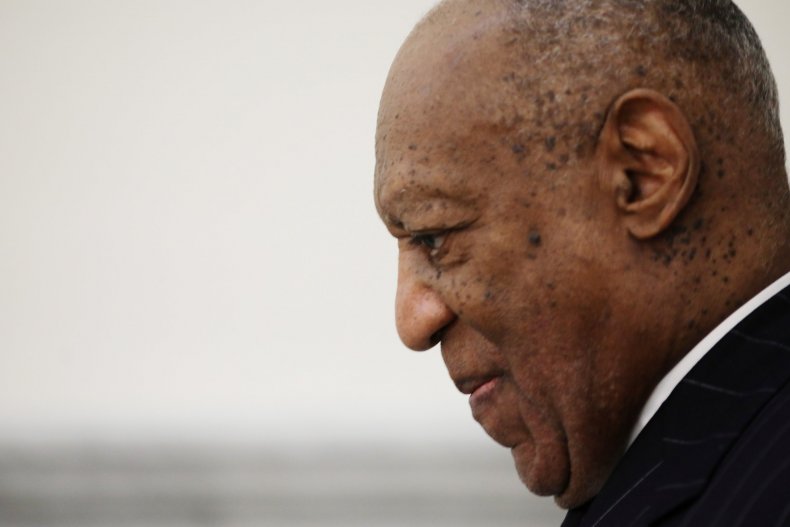 The lead attorney in Cosby's defense team, Tom Mesereau—known for defending Michael Jackson in his 2005 child molestation trial—attempted to discredit Dickinson's statement by pointing to discrepancy between her testimony and the description of the encounter with Cosby in her 2002 autobiography, which does not mention the rape. Dickinson said the publishers did not want to include the sexual assault allegations, fearing legal repercussions.
What ended up in the book was a fabrication, she said, but her testimony on Thursday was accurate. "Today, I put my hand on a Bible and I swore. I wasn't under oath when I wrote that book," she said, according to ABC News.