Janis Joplin: The Life Story You May Not Know
Janis Joplin was a singer like no other. Her career was brief, yet her music remains powerful and moving. The singer from Port Arthur, Texas, had incomparable vocals that were unfettered, raw, and straight from the heart.
She was inspired by blues icons like Lead Belly and Bessie Smith, and she stood in stark contrast to other women singing at the time with a softer, folkier touch. Her energy was fueled by a relentless heroin addiction and heavy drinking—Southern Comfort was her bottle of choice. Behind her bawdy, brassy image was a sensitive, scarred, and shy woman who loved to read.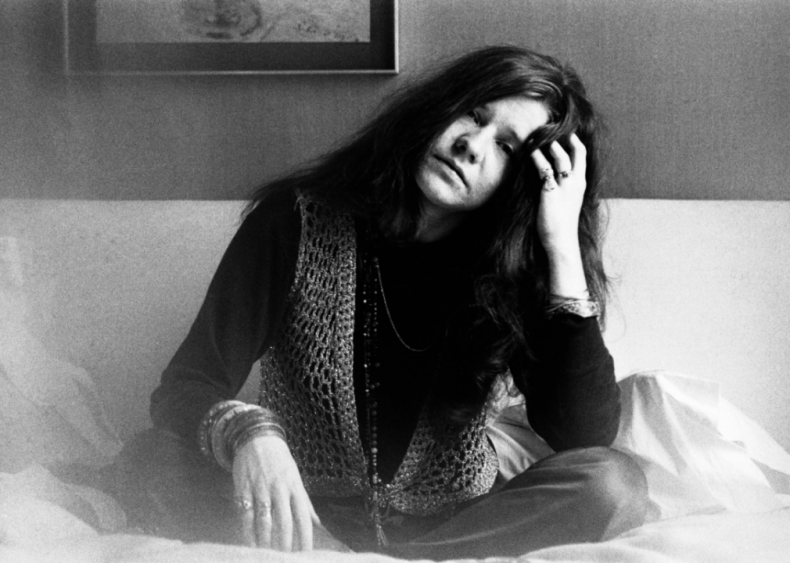 "I'm a victim of my own insides," she once said. "There was a time when I wanted to know everything. It used to make me very unhappy, all that feeling. I just didn't know what to do with it.
"But now I've learned to make that feeling work for me. I'm full of emotion and I want a release, and if you're on stage and if it's really working and you've got the audience with you, it's a oneness you feel."
Joplin died of an accidental drug overdose at a tragically young age of 27. But she packed a lot of living—and music—into those too-few years. Stacker has compiled a list of 25 things you may not know about the singer, drawing from biographies, news accounts, interviews, and historical archives.
You may also like: The world's richest celebrities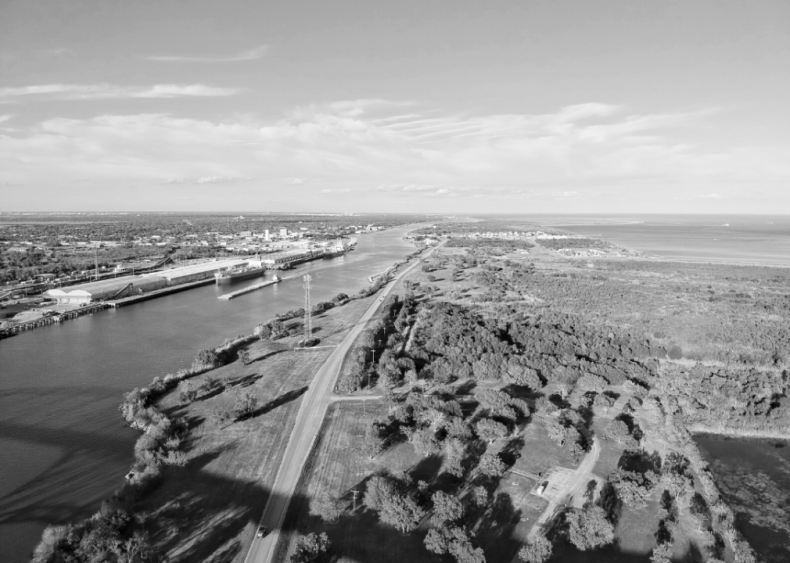 1943: Born in Southeast Texas
Janis Lyn Joplin was born on Jan. 19, 1943 in the Gulf Coast oil town of Port Arthur, Texas. Her father worked for Texaco, and her mother was a college registrar.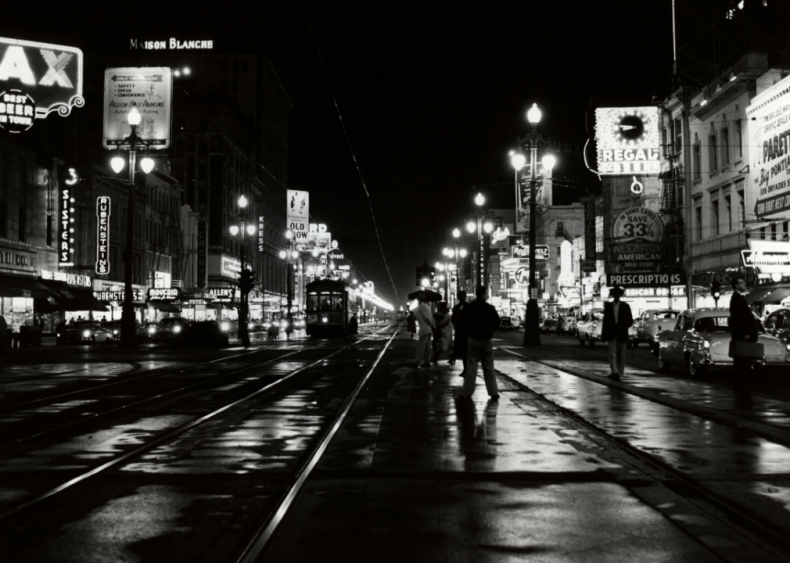 1950s: Growing up, not fitting in
When she was young, Joplin was a good student and sang in a church choir, but she was a misfit and a rebel in high school. She and friends traveled to bars in nearby Louisiana, and she began listening to blues and jazz artists like Lead Belly, Bessie Smith, and Ma Rainey, as well as the folk singer Odetta.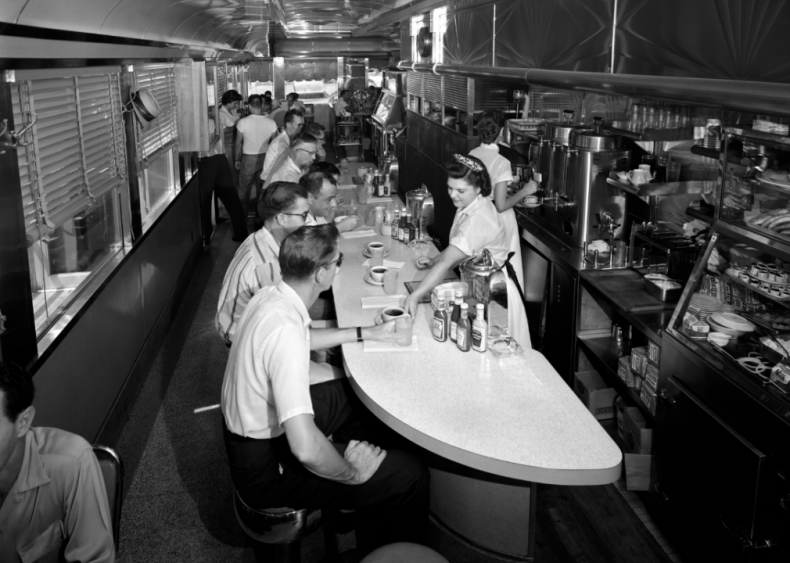 1950s: Secretarial classes at college
After high school, Joplin studied at Lamar State College of Technology in nearby Beaumont, Texas, and at Port Arthur College, she took secretarial courses. She worked in a local library one summer and also waitressed before moving to Los Angeles in 1961.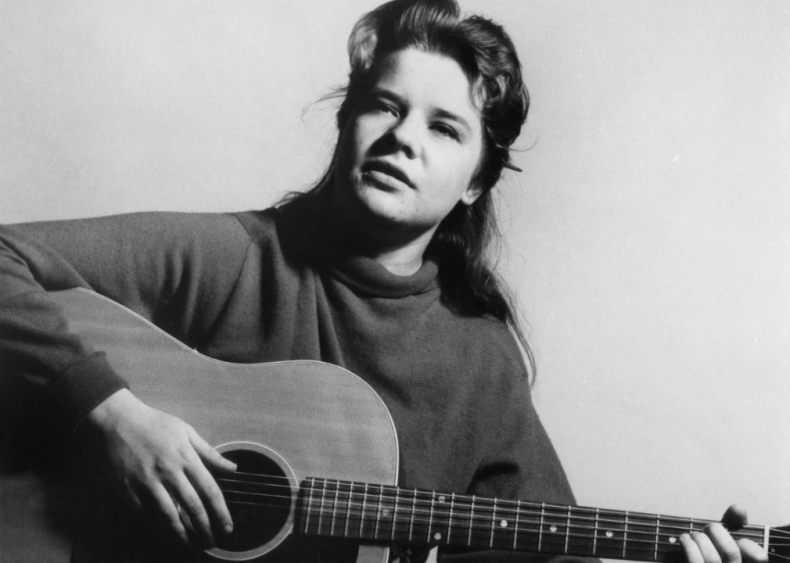 1962: Playing gigs in Austin
By 1962, Joplin was back in Texas, studying art at the University of Texas at Austin. She played gigs at informal venues on campus and at the well-known Threadgill's, a bar set in a former gas station.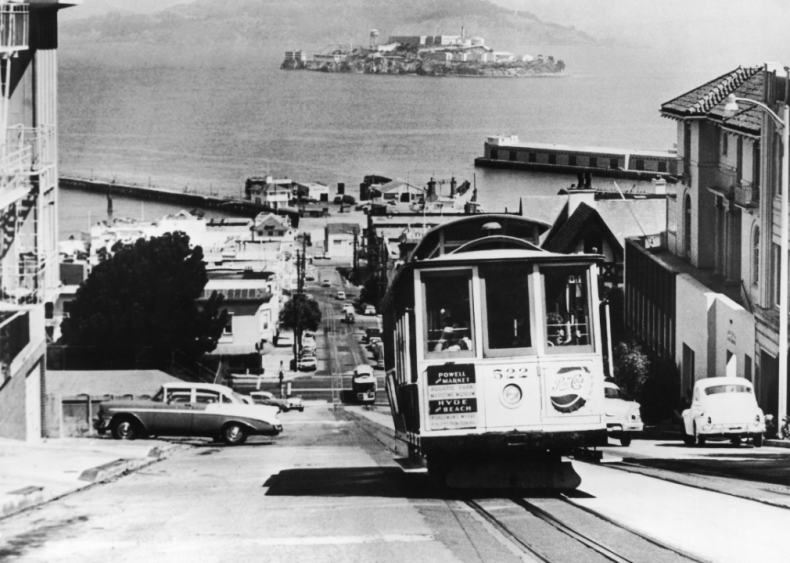 1963: Heading to San Francisco
Joplin left school and headed for San Francisco in 1963 in hopes of getting her musical career off the ground. She performed on a side stage at the 1963 Monterey Folk Festival.
You may also like: The Bestselling Album From the Last 65 Years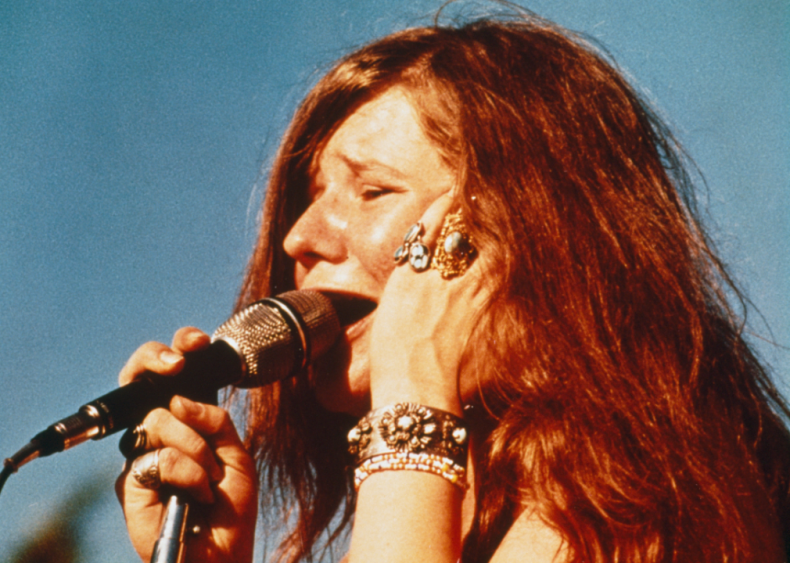 1963: Drinking, drugs, and Bessie Smith
Living in the Bay Area in 1963, Joplin began performing the bluesy songs of Bessie Smith. Her drug use increased as did her drinking. Her trademark liquor was Southern Comfort.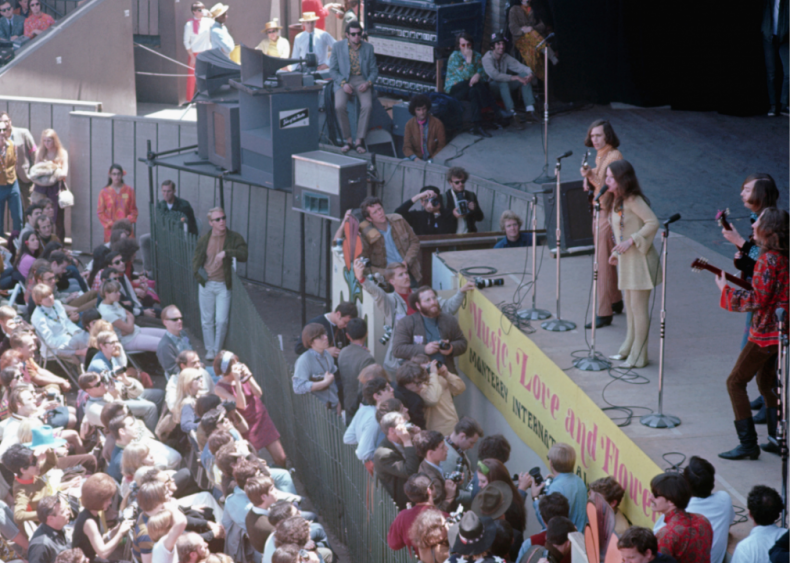 1966–1967: Joining 'Big Brother,' performing at Monterey
In 1966, Joplin auditioned and joined a new rock band in San Francisco, Big Brother and the Holding Company. The band grew popular in the Bay Area, and their big break came with their performance at the Monterey Pop Festival in 1967. Their on-stage hit was "Ball and Chain," a song originally sung by the legendary Big Mama Thornton, that showcased Joplin's now legendary vocals.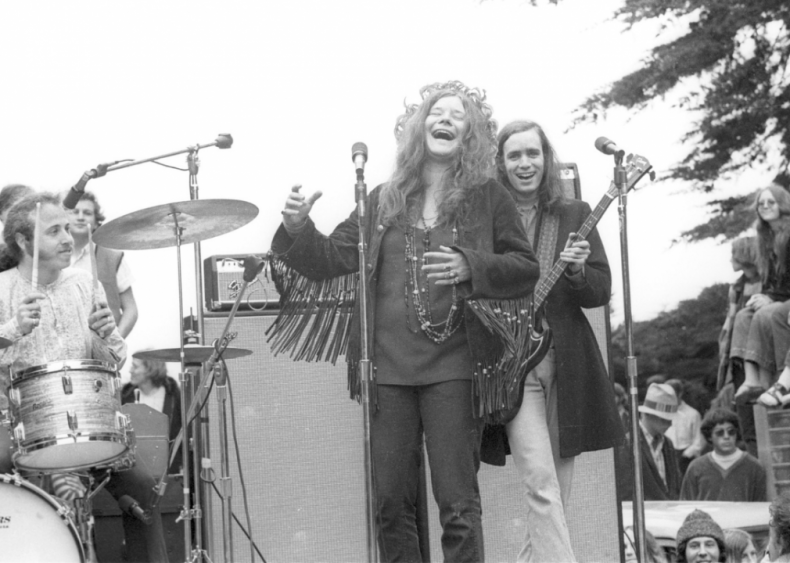 1968: 'Cheap Thrills' goes gold
In the wake of the Monterey performance, Big Brother signed with Columbia Records, and Albert Grossman, who managed the Band, Bob Dylan, and Peter, Paul and Mary, became their manager. Their first album for Columbia, Cheap Thrills, in 1968 went gold, with hits like "Piece of My Heart" and "Summertime." But the attention paid to Joplin's talents caused tension among band members.
1968: R. Crumb makes his mark on 'Cheap Thrills'
The design of the Cheap Thrills cover was created by underground cartoonist R. Crumb. Crumb would become famous for such comic creations as "Fritz the Cat" and "Mr. Natural."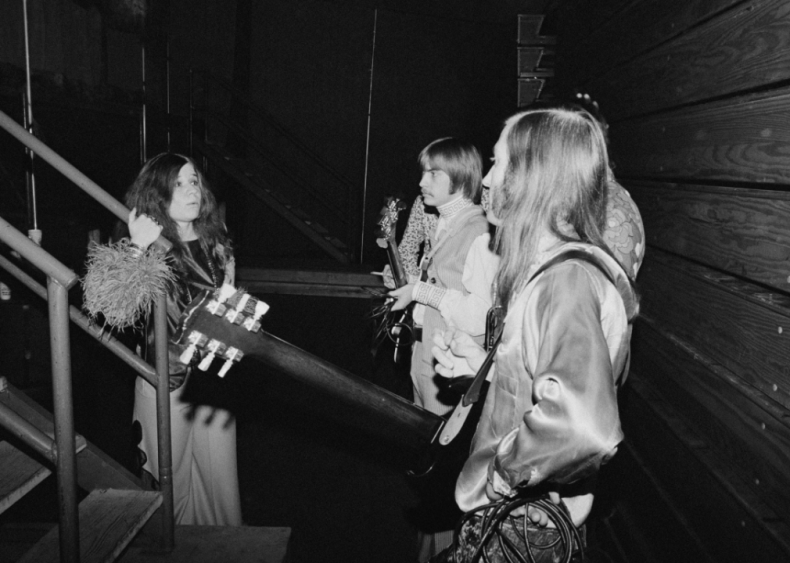 1969: 'I Got Dem Ol' Kozmic Blues Again Mama!'
Joplin played her last gig with Big Brother in December 1968 before going solo, and she released her album I Got Dem Ol' Kozmic Blues Again Mama! in September 1969 with Kozmic Blues Band. Cuts included "Try (Just a Little Bit Harder)" and a cover version of the Bee Gees song "To Love Somebody."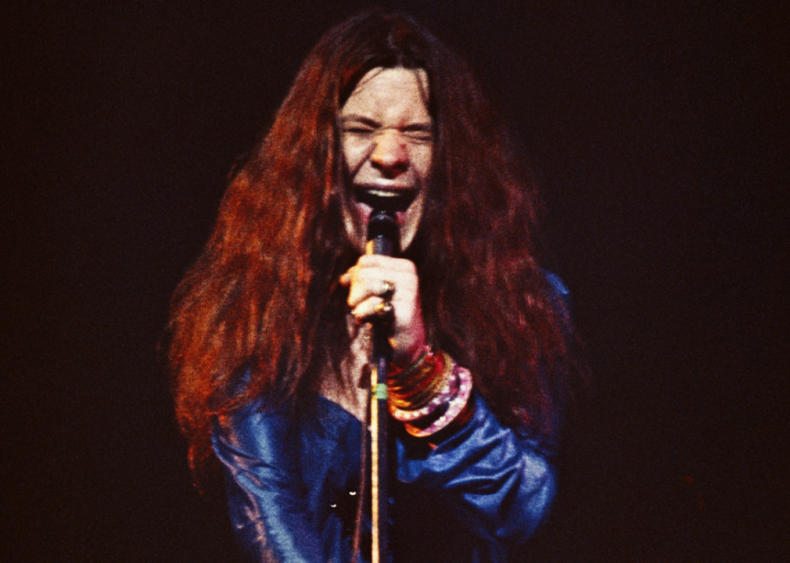 1969: Arrested in Tampa
Touring in November 1969, Joplin was arrested for the use of "vulgar and indecent language" in a performance in Tampa, Florida. Unlike the Doors' Jim Morrison, who was arrested onstage during a Florida performance earlier that year, Joplin was allowed to finish the show and was handcuffed backstage. She was released on a $504 bond and eventually was fined $200.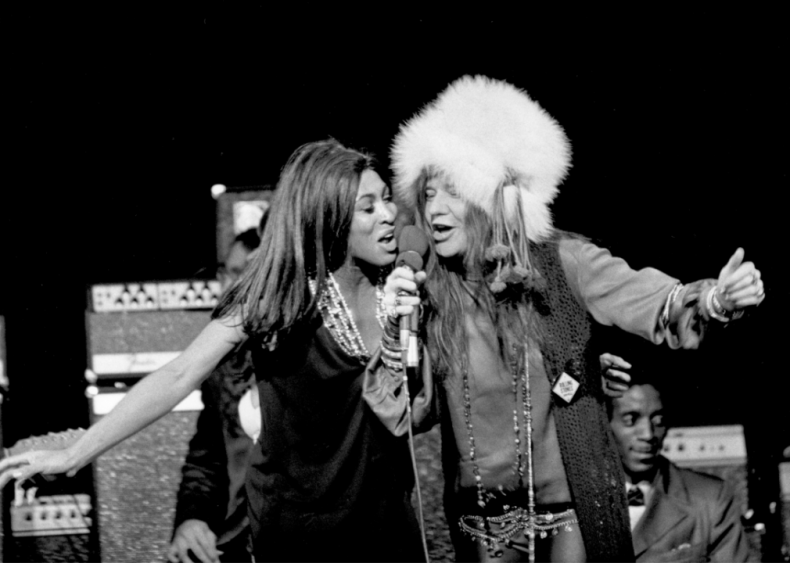 1969: Singing with Tina Turner
During a 1969 appearance on television, Joplin admitted that she was a major fan of singer Tina Turner. In November of that year, Joplin made an impromptu appearance with Turner during a show at Madison Square Garden, and the two sang a duet. Turner was opening for the Rolling Stones.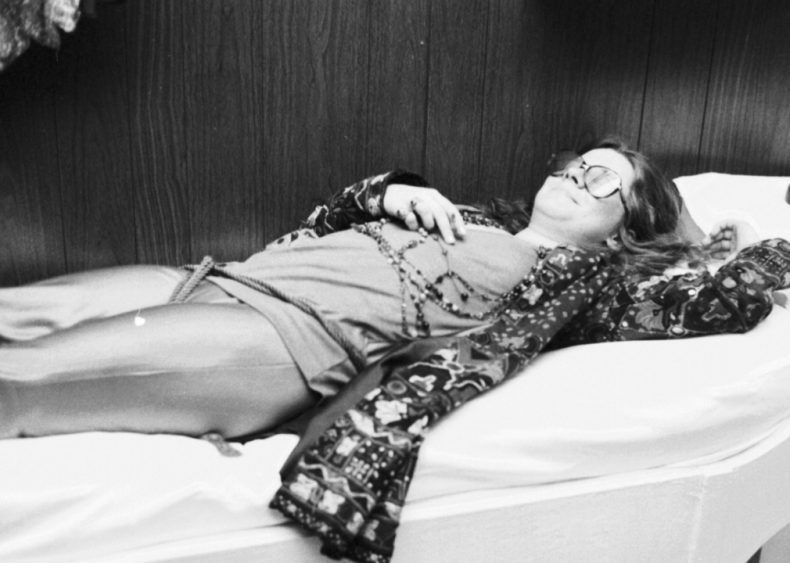 1969–1970: A battle with heroin
Joplin grew addicted to heroin. She tried to kick the habit several times, including during a trip in early 1970 to Brazil. But she relapsed later that year while recording her second album Pearl in Los Angeles.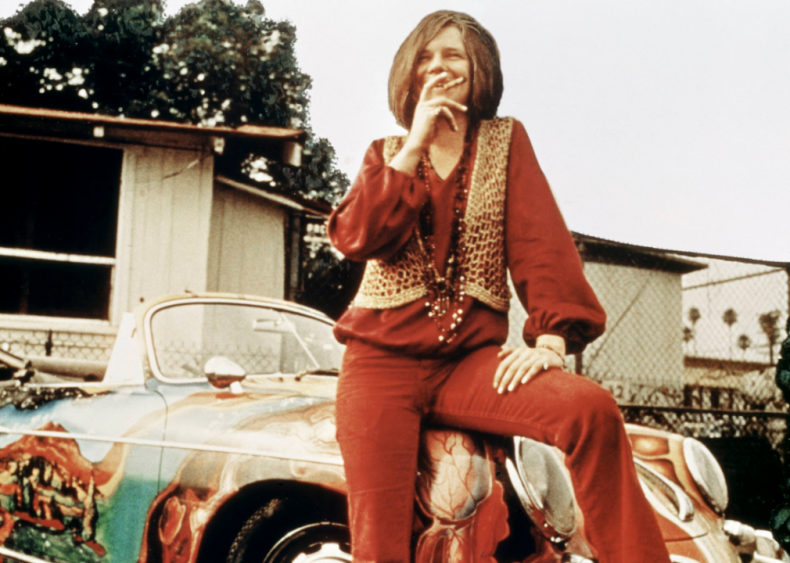 1969: Making the cover of 'Newsweek'
In May 1969, Joplin appeared on the cover of Newsweek magazine next to the headline "Rebirth of the Blues." She had been slated to grace the cover a month earlier but was bumped off by the death of former President Dwight Eisenhower.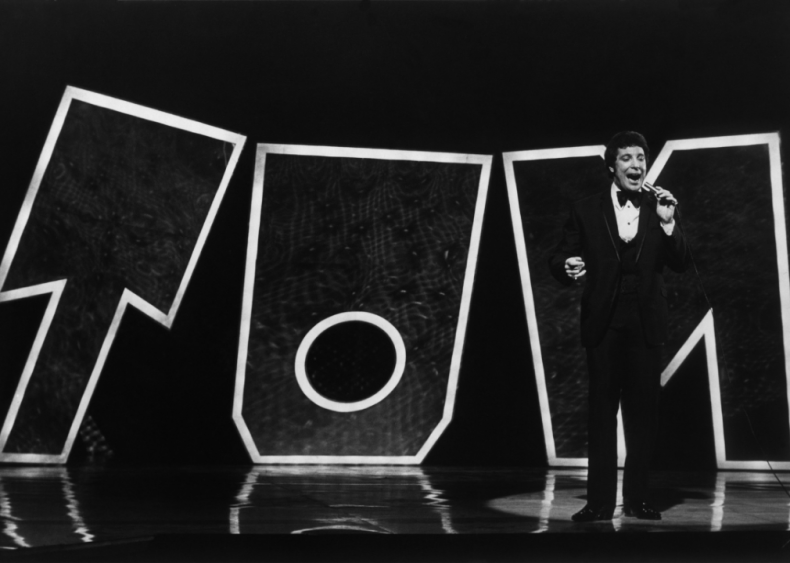 1969: Singing with Tom Jones
Joplin appeared with singer Tom Jones to sing "Raise Your Hands" on his television show This Is Tom Jones in 1969. He recalled later that she told him that she didn't do variety shows, but she admired his voice and made an exception for him.
You may also like: 100 Years of Country Music History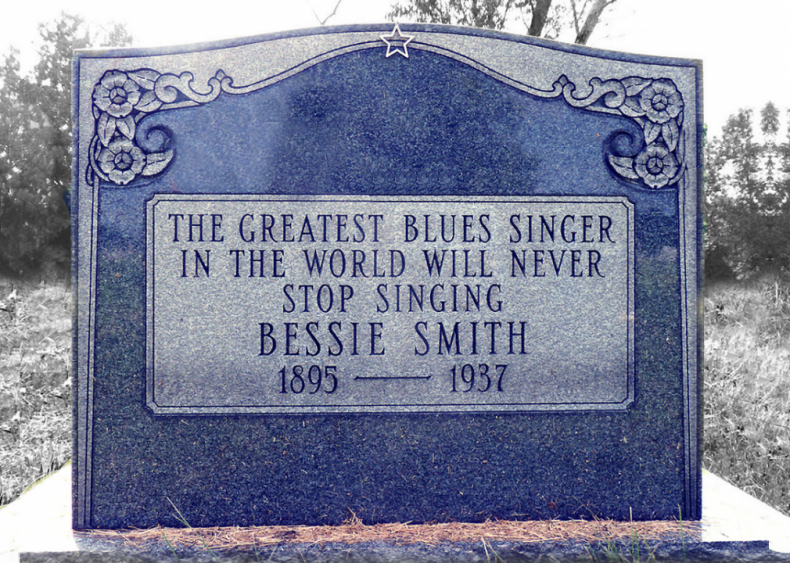 1970: Putting Bessie Smith to rest
Learning that her idol Bessie Smith had been laid to rest in an unmarked grave in Pennsylvania after her death in a 1937 car accident, Joplin and Juanita Green, the daughter of one of Smith's employees, paid for a tombstone for the singer. The epitaph reads: "The Greatest Blues Singer in the World Will Never Stop Singing."
1970: Making 'Pearl' in Los Angeles
In Los Angeles, Joplin was recording the album Pearl with the Full Tilt Boogie Band in 1970. She wrote the album's cut Move Over and co-wrote the a cappella ditty "Mercedes Benz" with a beat poet named Michael McClure.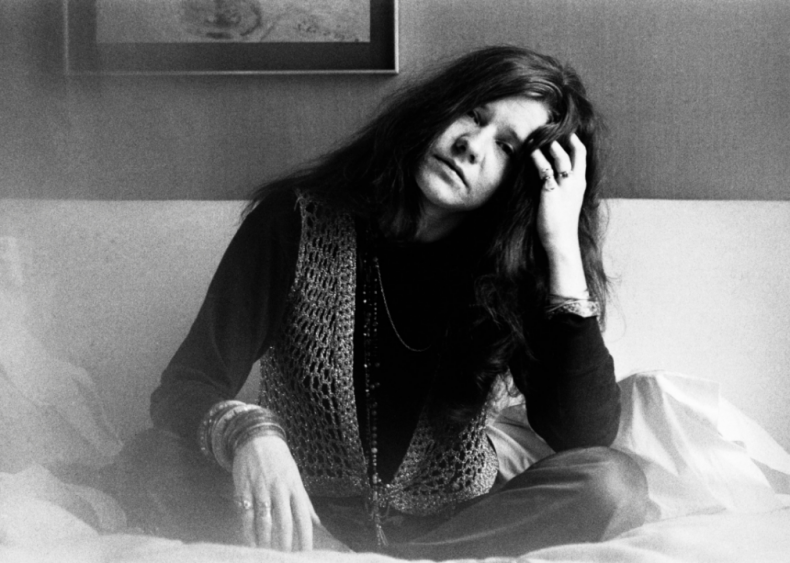 1970: A deadly drug overdose
The singer, then 27 years old, accidentally overdosed on Oct. 4, 1970, in a room at Hollywood's Landmark Hotel. After she was cremated, her ashes were scattered in the Pacific Ocean and along Stinson Beach in Northern California.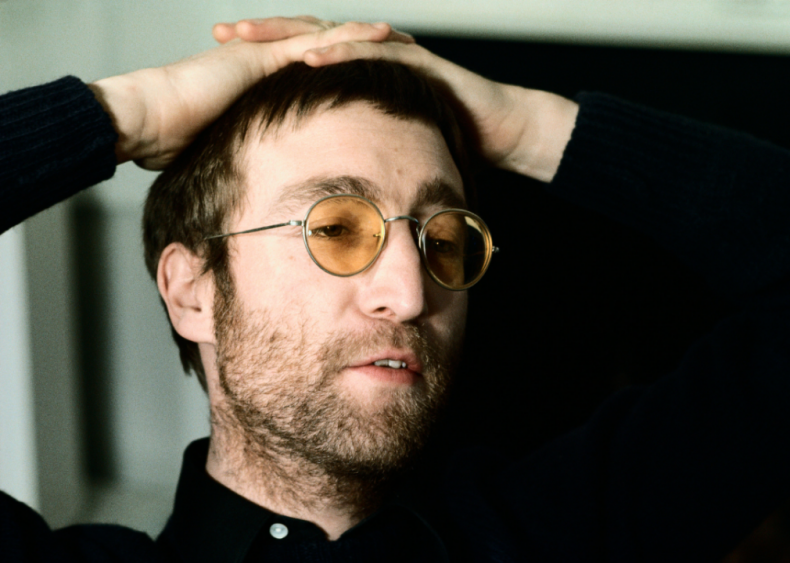 1970: A birthday greeting for John Lennon
Three days before she died, Joplin recorded a birthday greeting for her friend, former Beatle John Lennon. He later said that the tape arrived at his home in New York following her death.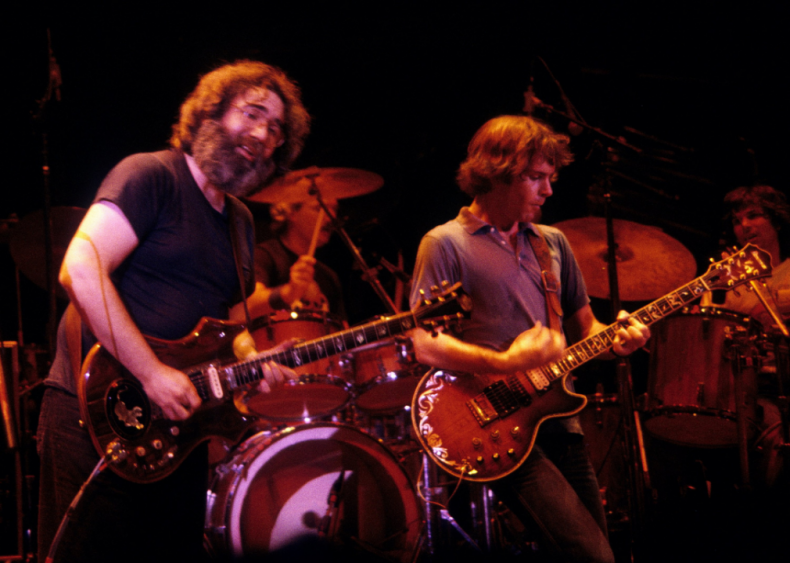 1970: A party to remember
In her will, Joplin left $2,500 for friends to throw a party in case she died. The party was held on Oct. 26 at The Lion's Share club in San Anselmo, California. The invitations read: "Drinks are on Pearl," and the Grateful Dead played.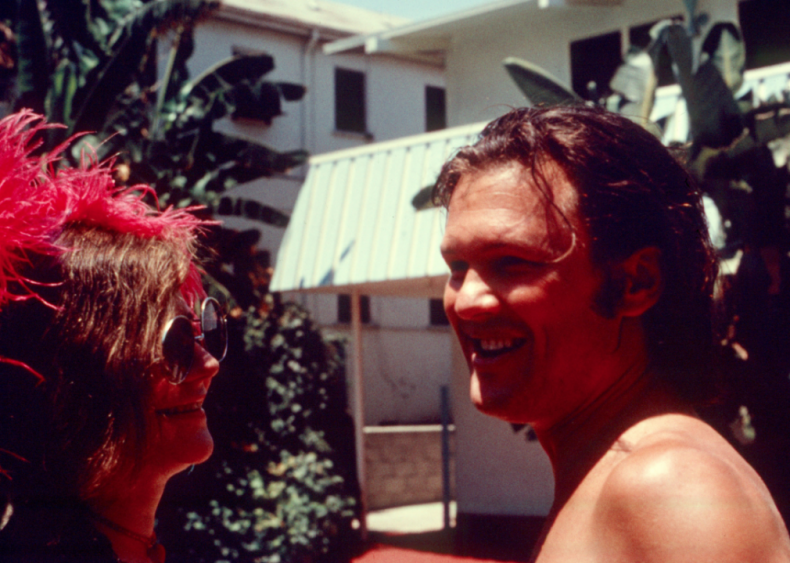 1971: Posthumous 'Pearl' rocks the charts
Released in 1971, Pearl quickly rose to the top of the charts. The song "Buried Alive In The Blues" was cut as an instrumental because Joplin died before she could record the vocals. The hit single "Me and Bobby McGee" was written by Kris Kristofferson, who was a former lover. Other lovers included musicians "Pigpen" McKernan of the Grateful Dead, Country Joe McDonald, Leonard Cohen, and football star Joe Namath.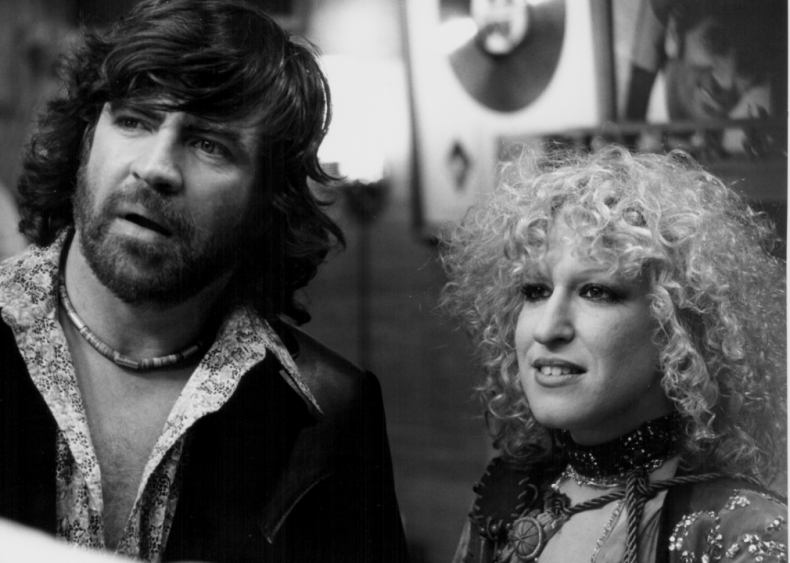 1979: 'The Rose' reflects Joplin's life
The movie The Rose was based loosely upon Joplin's life. Lead actress Bette Midler was nominated for an Academy Award for her performance.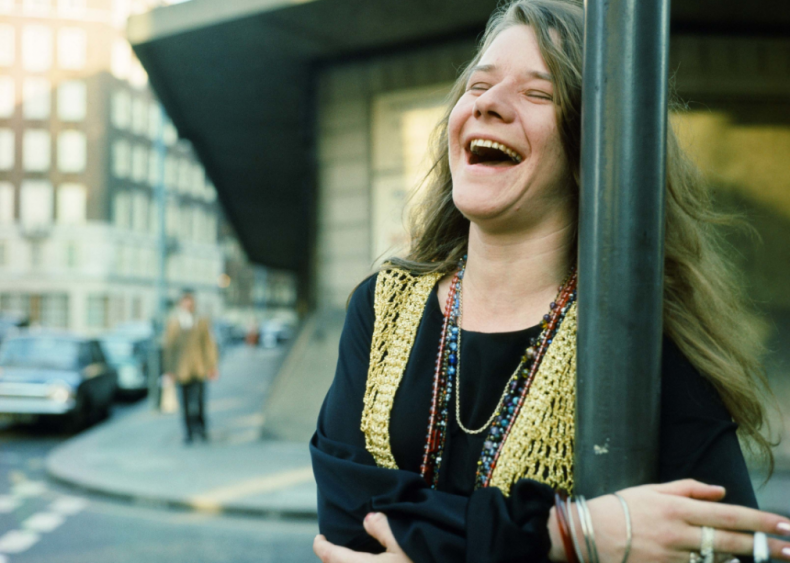 1992: Laura Joplin tells her story
The singer's sister Laura Joplin published a book Love, Janis, that also was adapted into a play. It portrayed the musician as smart, shy, and sensitive. On tour, she would carry bags filled with books to read, and she had a dog named Thurber after the humor writer James Thurber.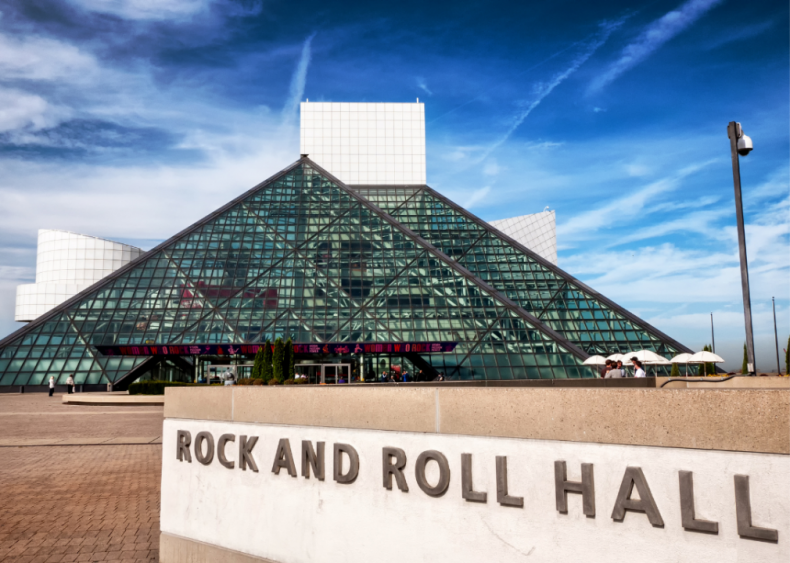 1995: Induction into the Rock and Roll Hall of Fame
Twenty-five years after her death, Joplin was inducted into the Rock and Roll Hall of Fame in 1995. Ten years later, she was given a Recording Academy Lifetime Achievement Award at the Grammys.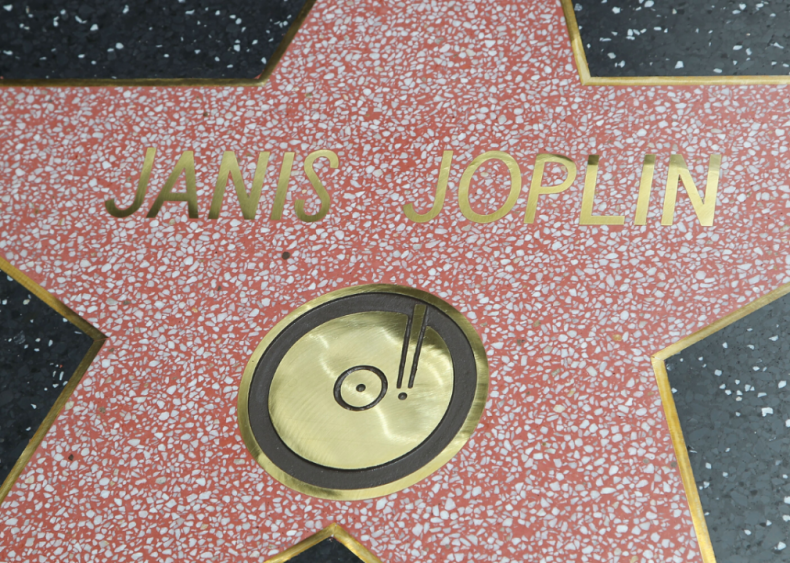 2013: A star on Hollywood Boulevard
Joplin was given a star on the Hollywood Walk of Fame. On hand for the ceremony were Kris Kristofferson, producer Clive Davis, and the star's brother and sister Michael and Laura Joplin. Her star, the 2,510th, is located in front of the Musicians Institute on Hollywood Boulevard.
You may also like: Marlon Brando: The Life Story You May Not Know