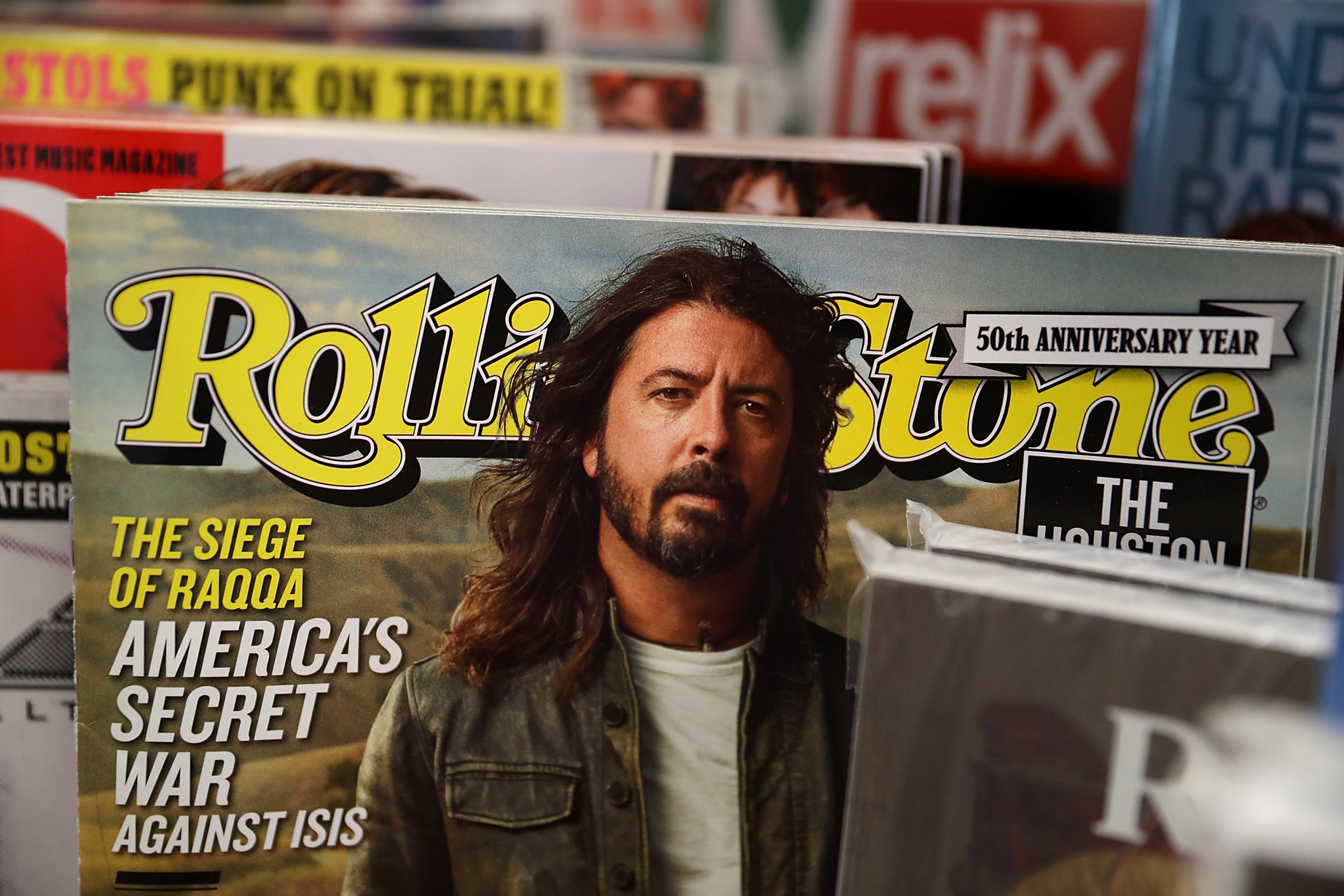 Rolling Stone is up for sale. Jann Wenner, the founder and steward of the legendary music mag, is seeking prospective buyers and preparing to relinquish ownership of the publication 50 years after launching it. It's the end of an era.
Also, the Village Voice is going out of print. (End of an era.) And the Daily News has a new owner (end of an era) and Gawker's dead (end of an era) and Graydon Carter is leaving Vanity Fair to go find himself in the south of France or something (end of an era) and—well, it seems like a lot of eras have ended for the media industry in 2017.
It's a tumultuous time. We tried to track the major "end of an era" media stories from 2017. Here's a timeline.
March, 2017: Robert Silvers, founder of the New York Review of Books, dies at 87: Silvers was editor of the NYRB from 1963 until 2017—a remarkable run. Think about the publication where you work. Now imagine still working there 54 years from now. I know, right?
April, 2017: Bill O'Reilly's downfall: O'Reilly's lengthy Fox News tenure ends abruptly after the New York Times revealed a series of sexual harassment allegations against him, including various lawsuits totaling $13 million. (At Fox, being accused of sexual harassment can be surprisingly lucrative: O'Reilly's exit package was said to be much higher than that $13 million figure.)
May, 2017: The Public Editor signs off: Liz Spayd, the New York Times' sixth public editor, exits, and the newspaper decides to do away with the position entirely instead of replacing her. This marks the end of a 13-year experiment in which the nation's most powerful newspaper basically pays a journalist to criticize said newspaper in the hopes of improving it. (It is an unnerving time to do away with the public editor, with the tumultuous state of media and politics today. Not that it's a fun job. "It was the most interesting job I ever had," the first ever public editor told me in May, "but without question the most difficult one.")
June, 2017: Vocativ pivots to video: The digital news site lays off its writers and phases out written stories entirely. "Today, we are announcing that Vocativ will shift to an all-video format," Vocativ management announced in an email memo that was not, for some reason, a video.
June, 2017: MTV News pivots to video: As the press release says: "We're returning the editorial operation to its roots of amplifying the audiences' voices and shifting resources into short-form video content more in line with young people's media consumption habits." Translation: You're all fired.
July, 2017: Fusion is dead; long live Splinter: The news site formerly known as Fusion rebrands as Splinter. RIP, Fusion jokes.
July, 2017: The Wall Street Journal shutters several long-running blogs, including Speakeasy, a hub for arts/culture coverage, and The Daily Fix, a sports blog. Law Blog also was killed after more than 11 years chronicling legal news. The goal is to shift coverage of these topics to the newspaper's homepage instead.
Related: 10 ex-Village Voice staffers share what they learned at the paper
July, 2017: Formidable New York Times book critic Michiko Kakutani steps down: She was the "most feared woman in publishing," as Vanity Fair's Joe Pompeo dubbed her in his scoop, and her often scathing reviews were a staple of the Times' literary coverage since 1983. In 2015, Kakutani wrote a real review of a real novel (Jonathan Franzen's Purity) that quotes a fictional review by Kakutani. Maybe that meta-milestone marked the end of something, who knows. (The real review was favorable. The fake one was not.)
August, 2017: Mic pivots to video: Roughly 25 staffers are laid off. End of a (relatively brief) era.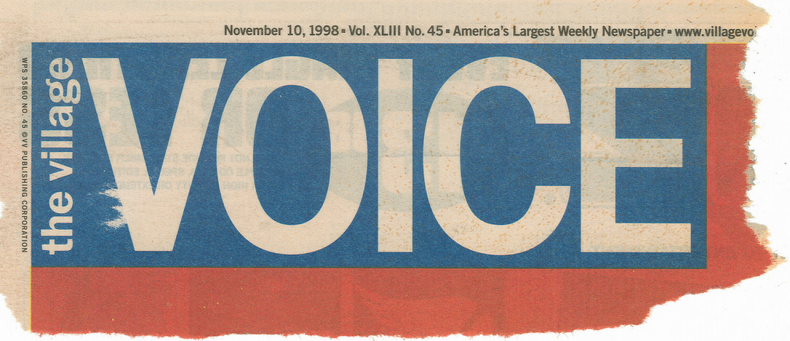 August, 2017: The Village Voice announces an end to its print publication: "The end of an era has come for New York City journalism," CBS wrote. "The Voice closing its print edition marks the end of an era," Salon.com wrote. "We've got yet another 'end of an era' for the embattled media industry," AdAge wrote. There are lots of writers out there who might have written about the death of print without using this cliché, but they all got laid off from the Voice in like 2007.
August, 2017: BuzzFeed embraces the banner ad: The Who got old, Glenn Beck got woke (no, not really) and BuzzFeed, in a bid to monetize its massive audience, is now abandoning its long-held aversion to banner ads. (The digital media company has historically favored native ads, such as sponsored content created in collaboration with ad partners.)
September, 2017: The New York Daily News is sold: Billionaire owner Mort Zuckerman sells the New York tabloid to the evil-sounding "Tronc" (the artist formerly known as Tribune Publishing). The newspaper's circulation has been dwindling for a while, but the vulgarities of the Trump age do reveal the power of a bold Daily News cover. The newspaper has not (yet) pivoted to video.
September, 2017: Nylon Magazine shutters its print edition: The fashion magazine's restructuring is revealed in early September, and a dozen people are laid off without warning. The good news is that "Nylon Studios and its hypercreative team have a deep understanding of our Millennial and Gen Z audience, and creates highly impactful integrated campaigns for the industry's most iconic brands." Fun!
September, 2017: Graydon Carter decides to step down as editor of Vanity Fair (effective December): The veteran editor with his majestic head of white hair has led Vanity Fair since 1992—which is 25 human years, 175 dog years and approximately 2,675 media industry years. Among Carter's many accomplishments: his multi-decade beef with Donald Trump. It was Carter who first remarked upon Trump's small hands, describing him as a "short-fingered vulgarian" in a 1988 Spy magazine pece. Since then, Trump has mentioned Carter in dozens of loving, affectionate tweets ("Worst ever issue of @VanityFair magazine—bad food Graydon Carter should be fired!").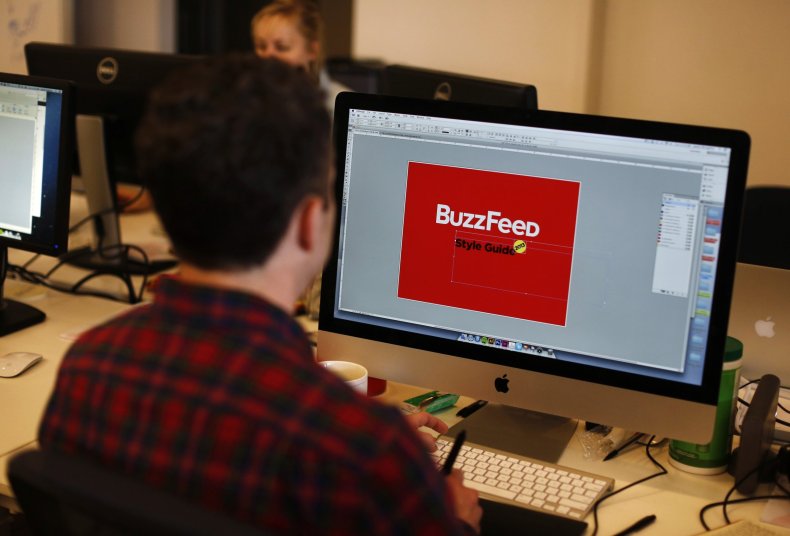 September, 2017: Three more prominent magazine editors step down in quick succession: It almost seems like Carter sparked a trend. Within two weeks of his announcement, Robbie Myers at Elle, Cindi Leive at Glamour and Nancy Gibbs at Time all announce imminent departures. Why? It's complicated—and depressing. "It's not a coordinated exodus," CNN's Brian Stelter reports, but given the miserable economic state of many magazines in 2017, "it's not entirely a coincidence either."
September, 2017: Jann Wenner finally decides to sell his stake in Rolling Stone, the magazine he founded a half-century ago in San Francisco. (My birthday is coming up, if anyone wants to buy it for me.)
What about era-ending media events in 2016? There were plenty. The death of Gawker comes to mind, obviously. Also, the inimitable and frequently hilarious site The Toast ceased publication around the same time. Roger Ailes stepped down as Fox News CEO amid sexual harassment claims (he received a $40 million exit package and died less than a year later). Lots of layoffs and restructuring (Bloomberg, Fusion, Newsweek), though not quite era-ending. The Times shuttered the NYT Now app; NBC decided to shut down BreakingNews.com; Margaret Sullivan, the longest-serving public editor at the Times, departed for the Washington Post; Pitchfork abandoned its Brooklyn headquarters for the Condé Nast building in Manhattan.
Also of note were some more gradual, less tangible shifts in the industry circa 2016-17: the beginning of the exhausting pivot-to-video trend; the end of the blogosphere as it once existed; the end of feigned objectivity in political reporting as Trump rises to power; and the end of the personal essay boom.
What am I forgetting? Probably plenty. Let me know.