Newly Single? Here's the Best Day to Start Swiping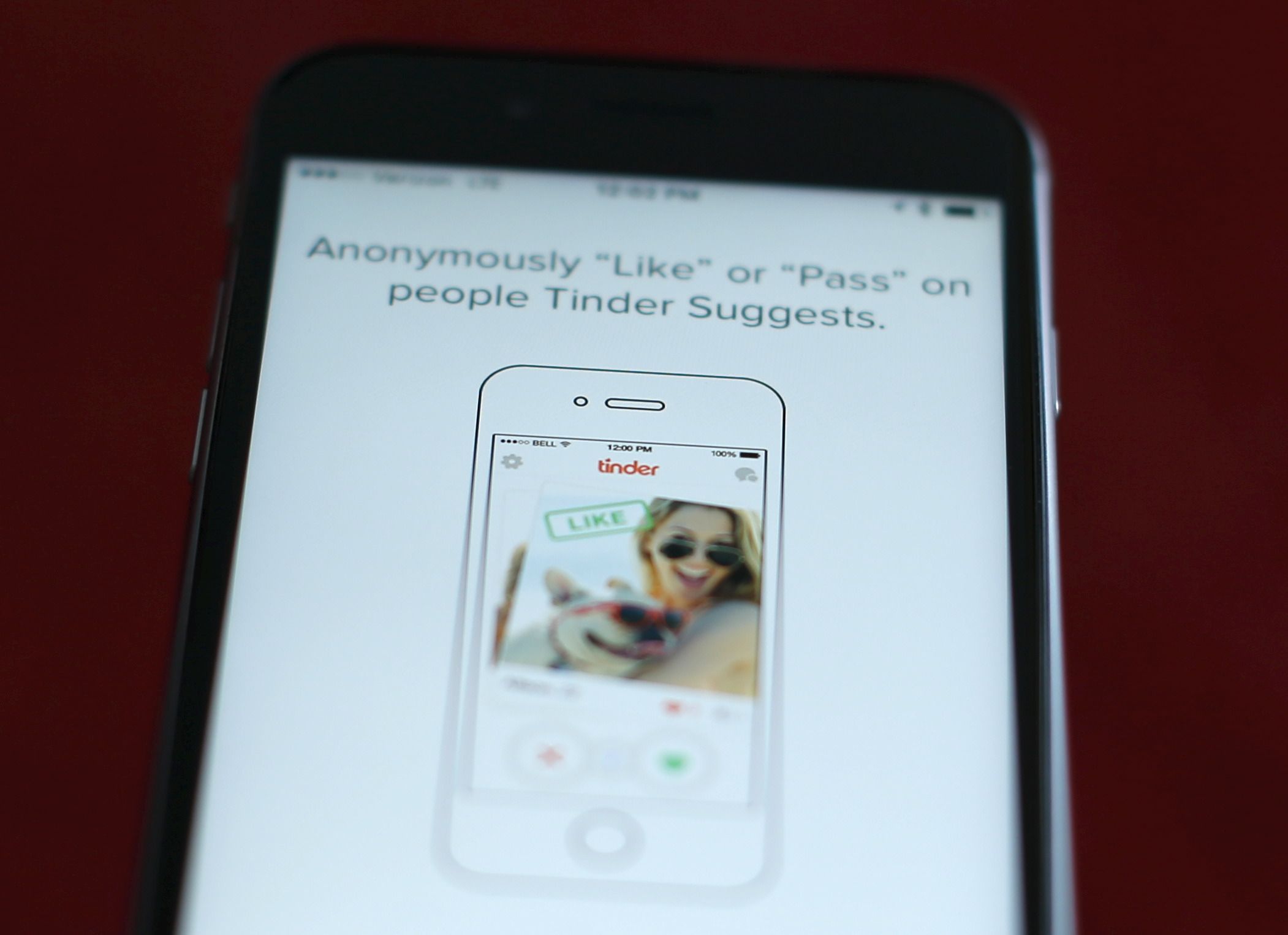 Breaking someone's heart at the start of the new calendar year is the stuff of a lousy rom-com starring Katherine Heigl or Cameron Diaz. But it's a real phenomenon that the online dating industry has come to rely on. The anxiety and stress imposed by the holiday season—social obligations, nosy relatives, too much family time and booze, terrible gifts—leave many people longing for something (or someone) new.
Dating companies look forward to January's surge in membership when eager, recently single and/or broken-hearted souls start trolling their websites and apps for companionship. Family lawyers also sometimes refer to January as divorce month. One survey conducted by a U.K. law firm found one in five couples planned to divorce after the holidays.
"People are disappointed as a result of having spent the holiday with someone they probably shouldn't have been with for a long time," says Gilda Carle (Dr. Gilda), a relationship expert and author of Don't Lie on Your Back for a Guy Who Doesn't Have Yours. "In a way, they are trying to be kind about it."
Ending a less-than-fulfilling relationship and looking to start over at the beginning of the new year is about as much an existential crisis as signing up for a new gym membership. It's simply part of the "new year, new you" culture that pervades the month of January and that the dating industry likes to exploit. Breaking up and getting back on the market is easier for some than following through on a promise to get more exercise, swear off smoking and French fries or save more money.
Related: In January, your visit to the gym becomes an exercise in patience
"During the last few weeks of the year, people often take time to reflect on their accomplishments, failures, as well as reassess how to improve their lives in the New Year—especially in the romance category," says Jess Carbino, Tinder's resident sociologist. Through focus groups and other means of data collection, Carbino has determined that 80 percent of people on Tinder are looking for long-term relationships. Nevermind the app's reputation for simply being a tool to find an easy hookup.
As they say, the best cure for a breakup is to find someone new. That's why industry experts recommend getting the tears over with by January 7. That will be ample time to fill out your profile and take some flattering photos (without your ex) for the single day of the year the online dating industry has come to rejoice in.
Related: Should dating apps help promote safer sex?
Based on trends from previous years, Match.com is confident they'll have the highest traffic on Sunday, January 8, 2017, precisely at 8:49 eastern time. The company sees a 42 percent spike in new singles looking for love during dating season, which they say spans from December 26 to February 14. (During this "season" there are some 50 million messages sent, 5 million new photos uploaded and a million dates.)
Other companies like Tinder concur, though they aren't quite as specific. A spokesperson from Tinder told Newsweek that based on last year's data and the ever-growing popularity of the dating app, the company expects a 12-percent bump in the number of matches on January 8, 2017. (For the uninitiated, a match happens through a mind-numbing process known as swiping profiles—left for no thanks and right for yes or more likely, if I must; a higher number of matches means there are more people swiping at a given time, unless one is painfully picky.)
But just as foot traffic at your gym begins to level out as the month progresses so, too, does activity on dating sites and apps. Tinder suggests that thumbs (like biceps) become increasingly fatigued as January wears on. Last year, there were 10 percent more matches on January 3, 2016 compared with January 31, 2016.
In case readers were wondering, January happens to be the least popular month of the year for weddings. Afterall, peak breakup season could spell a nightmare for even the simplest seating charts.