Japan Admits to First Radiation Death From Fukushima Nuclear Disaster
The Japanese Health, Labor and Welfare Ministry said on Tuesday that a man who worked at the Fukushima nuclear power plant, which suffered a meltdown after a 2011 earthquake, died from cancer after being exposed to radiation that was released during the accident.
This is the first death that the Japanese government has acknowledged as being due to radiation from the meltdown. The man, who was diagnosed with cancer in 2016, was in charge of measuring the levels of radiation at the plant.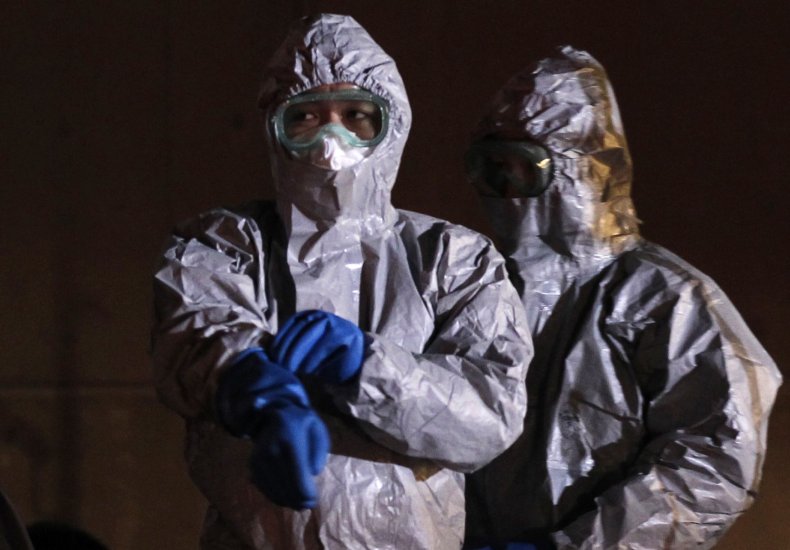 The government decided last Friday that the worker's family should be paid compensation after the man died from lung cancer. The employee returned to the power plant following the accident at least twice, wearing a protective suit and face mask.
Despite this being the first death that the government has acknowledged, it had previously said that radiation was linked to four workers developing leukemia and thyroid cancer.
The Fukushima power plant meltdown was the worst nuclear disaster since the Chernobyl, Ukraine, accident in 1986. In Japan, about 18,000 people were killed as a result of a tsunami that was triggered by a 9.0 magnitude earthquake, and another 160,000 people had to evacuate due to the power plant meltdown. The government says that radiation did not cause the deaths of hundreds of people after the disaster and instead blames hardship and mental trauma, along with the chaos of evacuations that followed the event.
The thousands of people who still work at the plant face exploitation and exposure to radiation, human rights experts from the United Nations said earlier this month in a statement.
"We are deeply concerned about possible exploitation by deception regarding the risks of exposure to radiation, possible coercion into accepting hazardous working conditions because of economic hardships, and the adequacy of training and protective measures. We are equally concerned about the impact that exposure to radiation may have on their physical and mental health," the experts said. They urged the Japanese government to lower the limit for the permissible dose of radiation.
The government, however, disagrees with the experts.
"It's regrettable, as the statement is based on one-sided allegations that could exacerbate the suffering of people in the disaster-hit areas. We properly handled problematic cases in the past and do not regard it as a situation which requires any urgent response," an official from the Health, Labor, and Welfare Ministry told the Kyodo News agency, according to German broadcaster Deutsche Welle.