Aging Japan Faces Rising Dementia and Caregivers Shortage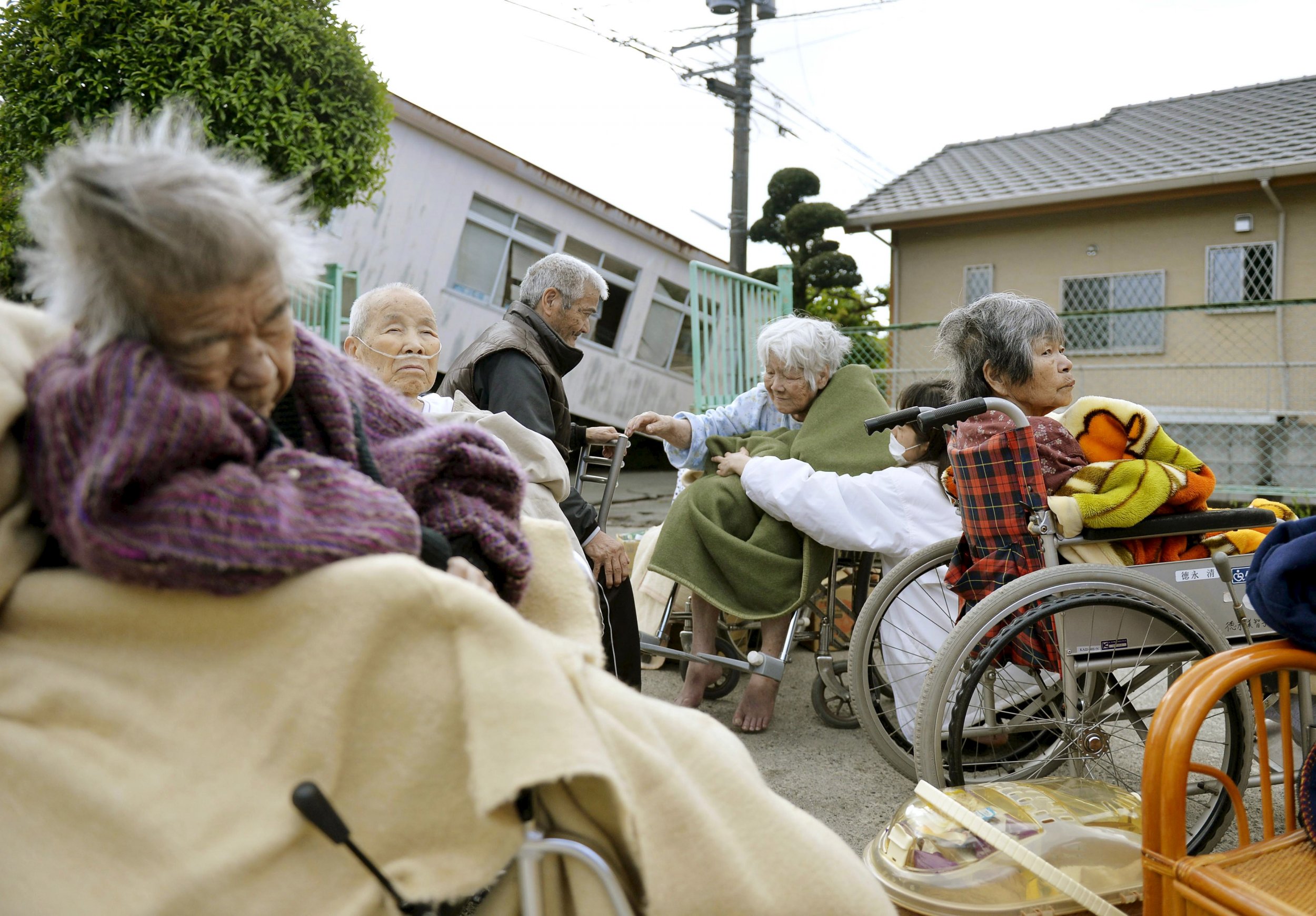 Japan's health ministry estimates that one in five people over the age of 65 will have dementia by 2025.
Currently around 2.7 million people suffer from dementia in Japan, but that number is set to rise to around 7.3 million by 2025. Japan has the world's oldest population, with one in four people over 65. The country lacks caregivers, so looking after an elderly partner usually falls to a spouse or child. A 2015 survey found that 40 percent of caregivers say home care is challenging.
As a result of a severely limited immigration policy, Japan is now suffering from a lack of low-skilled workers, especially within its health services. Employers are also struggling to fill jobs in convenience stores and fast-food chains.
Prime Minister Shinzo Abe has promised to increase the number of nursing homes and raise care worker wages to ease the problem, and to prepare the country for the increase in dementia sufferers. The new New Orange Plan was introduced in 2015 to deal with the dementia problem, and the government has said it will spend 22.5bn yen ($180,000) on more specialists. According to the Japan Times, 100,000 people quit work each year to care for relatives with dementia, and under the Orange Plan, officials hope that figure will fall.
Read more: Japan's suicide rate is falling
According to an OECD report published in 2016, Japan spends less on social care than other countries with high numbers of elderly people, including France and Italy. Japan's aging issue is worse than many other countries on account of its declining birthrate.
Last year, Japan's national police agency reported that a record number of people with dementia had gone missing. 12,208 people went missing in Japan in 2015, an increase of 1,000 from 2014. Kyodo news reported that most had wandered off and were found, but 479 were found dead.
To counteract the labor shortage, some Japanese businesses have implemented immigration loopholes under a "trainee" program. The trainee program offers no training, but is generally basic manual labor. Most workers come from China and Vietnam.
Being a "trainee" is not the only loophole. Businesses are also getting around the government's strong stance on immigration by employing part-time foreign students and asylum seekers waiting for applications to be processed ( which will ultimately be rejected, according to the New York Times.)