Japan and Jordan 'Agree Prisoner-Swap' With ISIS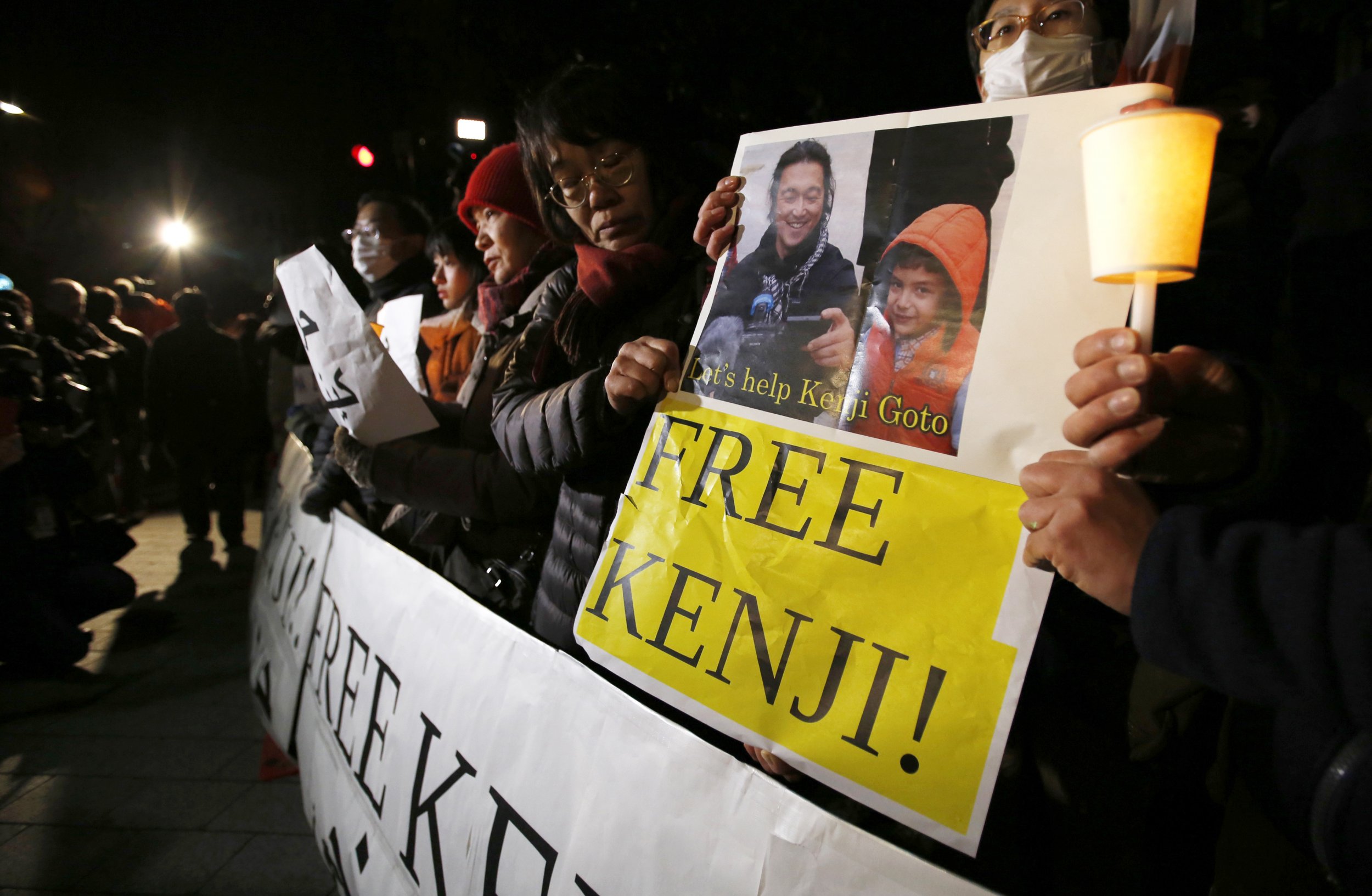 A prisoner swap has reportedly been agreed between Japan, Jordan and the Islamic State, which could see an exchange happen within hours. ISIS are demanding the release of Sajida al-Rishawi, an Iraqi woman who took part in a 2005 bombing in Jordan which killed 57 - she survived after her suicide belt failed to detonate.
In return for al-Rishawi, ISIS will release Japanese freelance journalist Kenji Goto who went missing in Syria in October last year. Yesterday the militant group released a video in which Goto warned that he and Muadh al-Kasasbeh, a Jordanian pilot also imprisoned by ISIS, would be executed unless al-Rishawi was released.
A spokesman for Jordan's government has now confirmed that the country have agreed to the prisoner swap in order to secure the release of the pilot, although he did not mention Goto: "Jordan is ready to release prisoner Sajida al-Rishawi if the Jordanian pilot Lieutenant Muadh al-Kasasbeh was released and his life spared."
Earlier Japanese prime minister Shinzo Abe had urged his ministers to work together to secure Goto's release and also said that they were working with Jordanian officials. "[We have] been asking for the Jordanian government's cooperation towards the early release of Mr Goto, and this policy remains unchanged," he said. It is unclear whether ISIS are to release Goto as part of the deal.
ISIS originally released a video last week featuring two Japanese hostages, Goto and self-styled security consultant Haruna Yukawa in orange jumpsuits, and threatened to kill both unless they received a $200 million ransom. An audio clip was then released suggesting that Yukawa had been executed as Japan had missed their 72-hour deadline by which to deliver the payment. The group then demanded the release of al-Rishwani.
A prisoner exchange could cause friction between the nations currently working together to fight extremist groups. The UK and U.S. both take a hard line on negotiating with terrorists - refusing to pay ransoms or mediate with terrorist groups while other countries are more willing to.
Earlier this year, two young Italian aid workers were released by Syria's largest al-Qaeda-affiliated group, Jabhat al-Nusra, after Italy reportedly paid a multi-million dollar ransom, which may have been as high as $12 million.
The UK foreign office did not respond for comment on its opinion on a potential prisoner exchange.