Japan and South Korea Settle Landmark Deal on Wartime Sex Slaves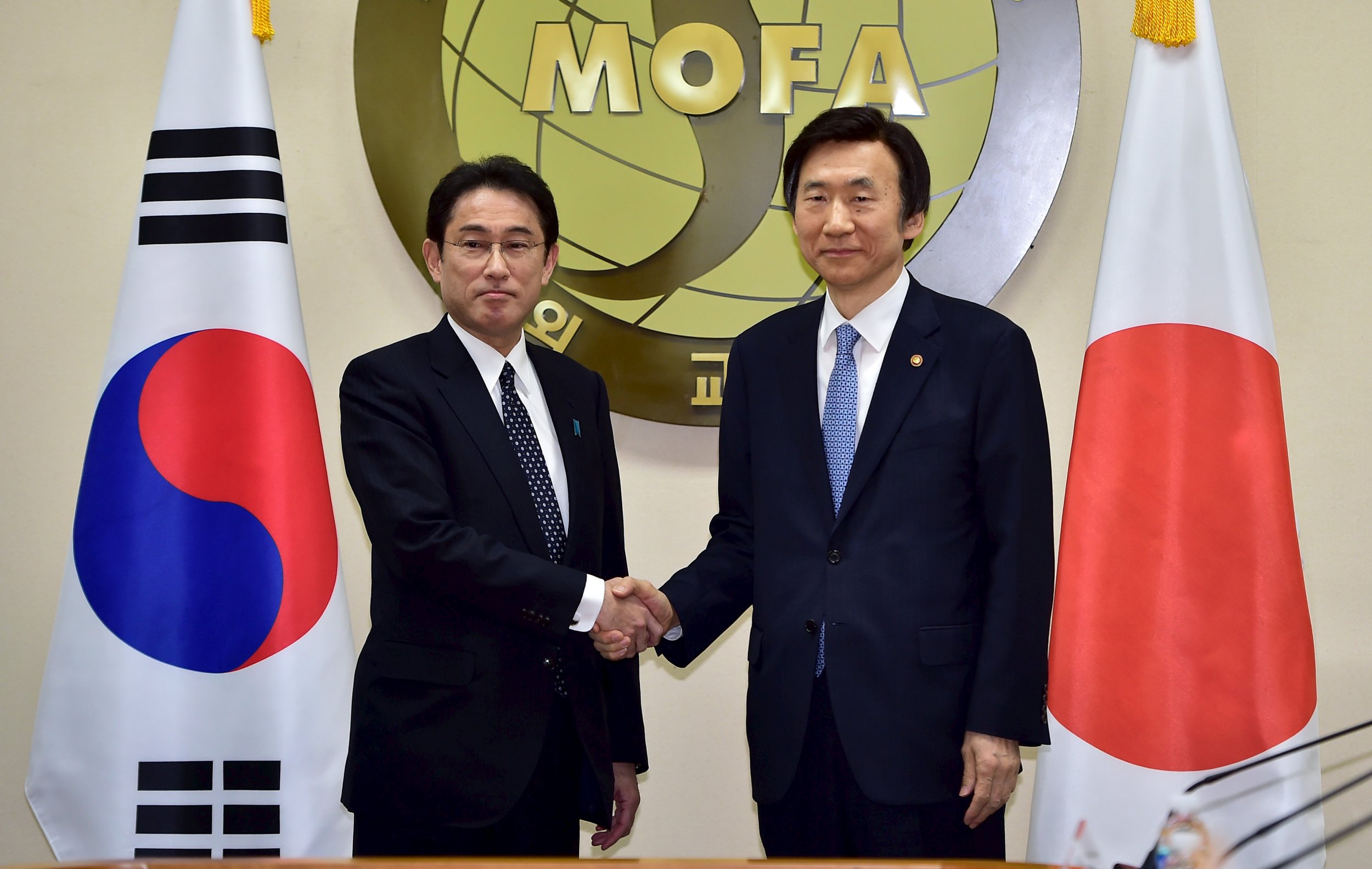 Japan and South Korea concluded a landmark agreement on Monday over the issue of Korean women forced into sexual slavery by the Japanese military during World War II, with Tokyo offering a one billion yen ($8.3 million) payment in compensation.
Japan, a former colonial ruler of South Korea , forced as many as 200,000 women into sex slavery in the conflict. The captives were derogatorily referred to as "comfort women." Forty-six former sex slaves are still living in South Korea.
The issue has complicated relations between the two Asian powers for decades and the end to the impasse will see the $8.3 million used to start a fund for elderly survivors of the policy.
South Korean Foreign Minister Yun Byung-Se, after holding talks with Japan's top diplomat Fumio Kishida, said that the agreement would be "final and irreversible" as long as Tokyo delivered on its pledge.
"It's not compensation. It's a project to recover the honour and dignity of all comfort women and to heal their emotional wounds," he said, according to AFP news agency . "The comfort women issue...occurred with the involvement of the Japanese military...and the Japanese government acutely feels its responsibility."
A statue that depicts comfort women outside the Japanese embassy in Seoul will also be relocated, Yun said.
Kishida hailed the agreement as the beginning of a "future-oriented new era" in Korean-Japanese relations and extended Japanese Prime Minister Shinzo Abe's "apology and repentance from the bottom of his heart" to the victims of the slavery.
"I think the agreement we reached is historic and is a ground-breaking achievement," he said. "[The agreement] will not only benefit our country but also largely contribute to the region's peace and stability."
Japan's rule over South Korea lasted from 1910 to the end of the conflict in 1945. Japan had provided an apology for the comfort women in 1993 but Abe's conservative government had considered reviewing the basis on which the apology was offered by the country's then chief cabinet secretary Yohei Kono before compromising with Seoul.