Japan Avalanche Kills Teacher and 8 Students, Several More Injured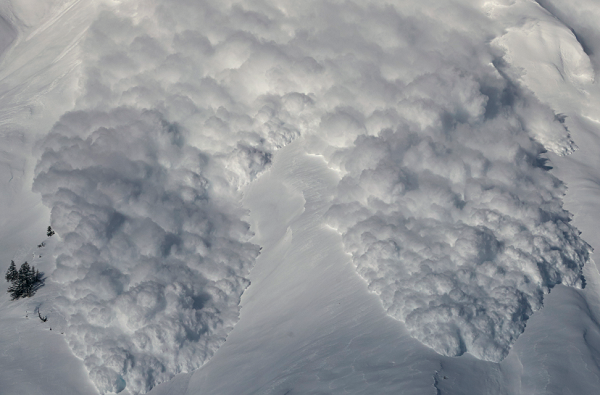 Several students and a teacher are feared dead following an avalanche near a ski resort in Japan Monday. Eight students and one teacher were found with no vital signs near the Nasuonsen Family Ski Resort in the town of Nasu, Tochigi Prefecture, about 100 miles from Tokyo. Forty others were said to be injured by the avalanche. Names of the victims were not yet released.
Nearly 60 students and 11 teachers started their expedition up Mount Chausu, a 6,300-foot mountain, at 7:30 a.m. Monday. The group was scheduled to return from the hike around noon, however, the avalanche occurred around 9:20 a.m., according to reports, leaving students and teachers trapped on the slope.
Despite finding some students and a teacher without a pulse, a deputy headteacher from one of the participating schools told a local Japanese newspaper that they were being cautious before announcing deaths.
"I cannot have peace of mind until I see the students' faces," the teacher said.
Japan Prime Minister Shinzō Abe said getting students and teachers back to safety was "top priority," and Japan's Self Defense Force has been sent to help local disaster teams get students and teachers off the mountain.
Meteorologists blamed a heavy swath of snowfall Sunday night for the avalanche. The Nasu highlands received more than one foot of snow between midnight and 9 a.m., Japan's Meteorological Agency said, and an avalanche warning was issued for the area Sunday night.
"Typically [snow] tapers off in late March, the snowpack settles and it's OK for climbing and off-piste skiing, but just recently we had this big spike in the snow depth," NKH World meteorologist Robert Speta told The Guardian. "We had heavy snow, that condensed [with the warmer weather], and then once you have somebody on top of that, that creates a trigger. These are all a recipe for avalanche creation."
The Nasuonsen ski resort had already ended its ski season on March 20.
Students and teachers from seven different high schools arrived at the resort for a three-day expedition Saturday and were scheduled to leave Monday afternoon.