Japan Doesn't Want Symbolic Dessert Served at the Inter-Korean Summit Dinner
The Japanese foreign ministry formally objected to the choice of dessert that will be served at Friday's inter-Korean summit and asked South Korea to remove the offending item from the menu.
Kenji Kanasugi, director-general of the Foreign Ministry's Asian and Oceanian Affairs Bureau, filed the official protest on Tuesday with South Korean embassy official Lee Hee-sup, the Japanese publication Asahi Shimbun reported. "We cannot accept it from our national standpoint," Kanasugi said.
The dessert, named "Spring of the People" in a press release describing the deeply symbolic menu, consists of a mango mousse decorated with flowers and a unification flag of the Korean peninsula featuring islands disputed between South Korea and Japan.
The two islands and their surrounding rocks are collectively known as the Liancourt Rocks in the U.S., as Dokdo in Korean and as Takeshima in Japanese.
"It is extremely regrettable," a Japanese Foreign Ministry spokesperson commented on Wednesday, quoted in Reuters. "We have asked that the dessert not be served."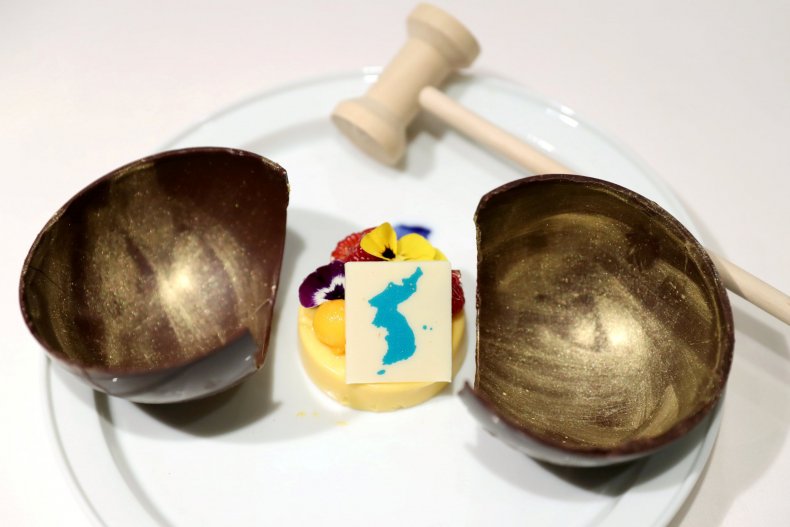 There has been a longstanding discord over the islets, which are controlled by South Korea. Japan has issued formal protests to South Korean authorities, who reject Tokyo's territorial claims.
The issue resurfaced most recently in February when the islets were featured on a Korean unification flag at the Pyeongchang Winter Olympics. Korean supporters waved the flag at a women's ice hockey practice match where a united North and South Korean team took on Sweden. In that instance, South Korea agreed to stop using those flags.
"The depiction of Takeshima also became an issue during the Pyeongchang Winter Olympics, but a summit is on a different order from the Olympics," a Japanese foreign ministry official told Asahi.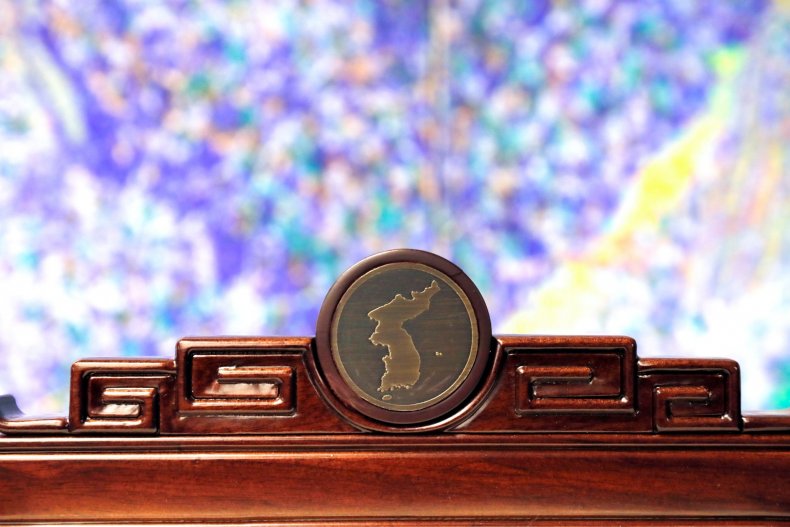 The dessert is not the only element of the summit that will feature this controversial representation of the unified peninsula. Images of the custom-made furniture published Wednesday on the South Korean government website for the inter-Korean summit showed chairs engraved with a map of the peninsula, including the islets.