In Photos: Japan's Emperor Naruhito Ascends the Throne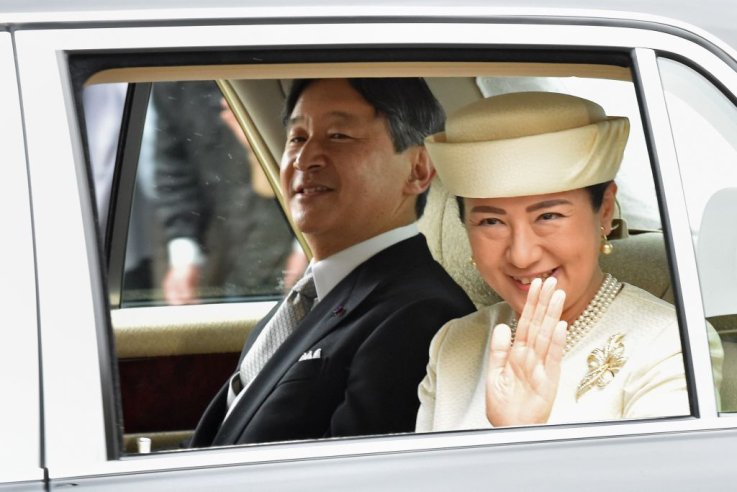 Emperor Naruhito of Japan has officially ascended to the Chrysanthemum Throne, replacing his father, Emperor Emeritus Akihito, who abdicated a day prior. His enthronement Wednesday marks the official start of the "Reiwa" ("Beautiful Harmony") imperial era, but is the continuation of an unbroken dynastic line that stretches back 14 centuries.
In a private coronation ritual in the Imperial Palace, 59-year-old Naruhito received the Imperial sword, royal stamps and other regalia as ceremonial proof of succession.
Akihito, 85, stepped down in a brief ceremony at midnight on Tuesday, marking the end of the 30-year Heisei ("Achieving Peace") era. He is the first Japanese monarch to abdicate in more than 200 years, after Emperor Kokaku stepped down in 1817, also for his son.
Naruhito is seen as having a modernizing effect on the imperial family. He is the first Emperor to have studied abroad, having attending Oxford in the 1980s.
Traditionally the coronation ceremony has been a men's-only event—even Naruhito's wife, Empress Masako, did not witness it. But after a change in the rules to allow all cabinet ministers to attend, Satsuki Katayama, Japan's sole female cabinet member, was allowed to attend.
In his first audience with his government after being coronated, Naruhito assured his subjects he would "act according to the Constitution."
"I sincerely pray for the happiness of the people and the further development of the nation as well as the peace of the world," he added.
As global threats mount and Japan's position as an economic superpower is threatened, Naruhito said he was "determined to carve out Japan's bright future full of peace and hope."
Even as recently as Hirohito, Naruhito's grandfather, the emperor was viewed in Japan as a divine ruler. After the ratification of Japan's post-WWII constitution, the position became largely symbolic and offers no political power.
"Emperor, we are looking up to you as a symbol of Japan and the Japanese people," said Prime Minister Shinzo. "And we are filled with hope for peace and prosperity, a bright future of Japan. Everybody is uniting together in heart and building up our new culture in the future."