Japan Set to Reach Its Pacific Bluefin Tuna Fishing Quota Two Months Early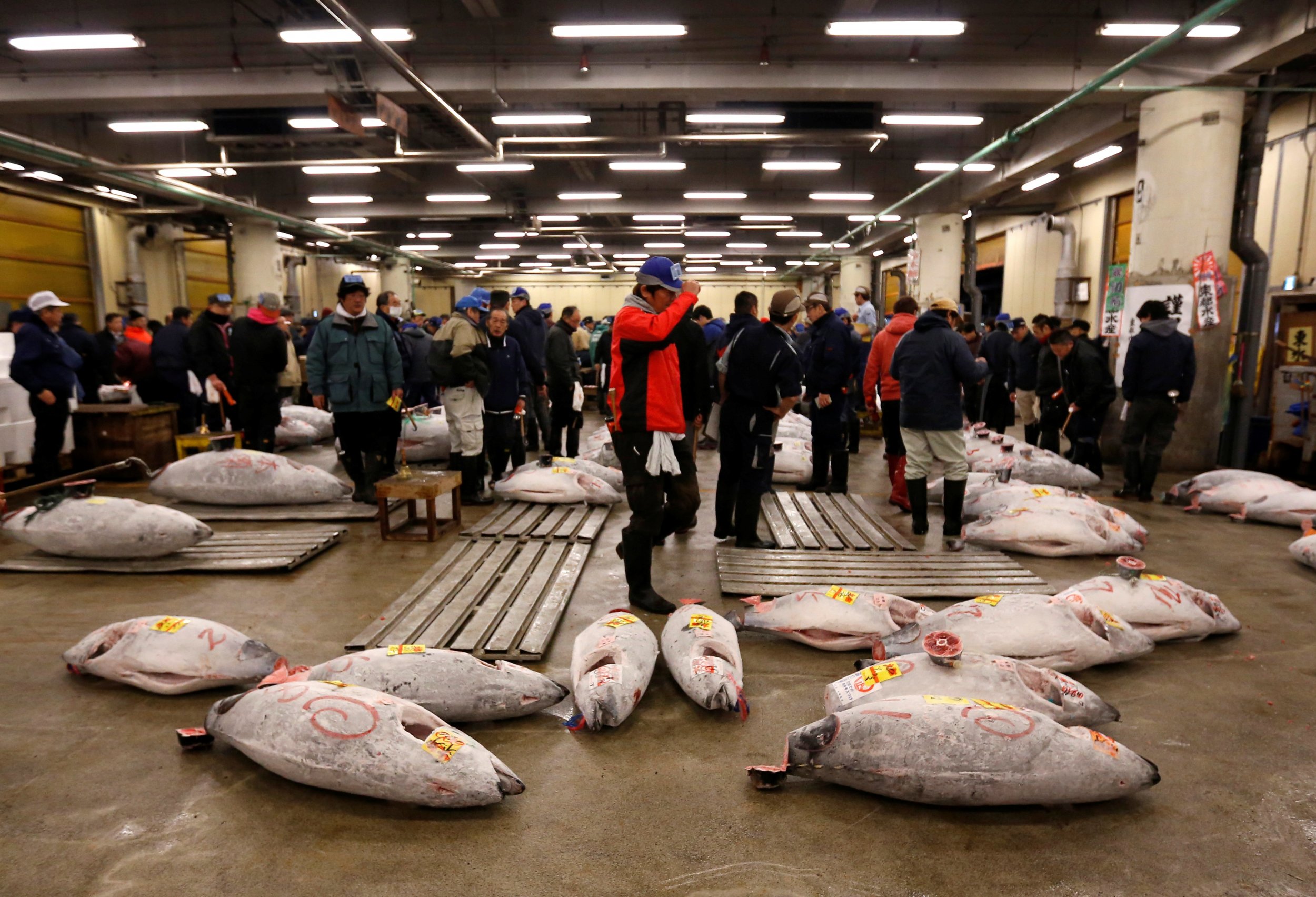 Japan is on track to meet its annual Pacific bluefin tuna quota two months early, frustrating activists trying to protect the species from overfishing.
Japan, where bluefin tuna is considered a delicacy, consumes significantly more of the fish than any other country. But its quota for the year ending in June 2017 is likely to be reached as early as this month.
Despite the country's aggressive approach to fishing, bluefin tuna isn't cheap. At Tokyo's Tsukiji fish auction, a 467-pound bluefin tuna sold for 74.7m yen ($700,000) in January.
The seemingly insatiable appetite for the tuna is causing concern among conservationists. Amanda Nickson, director of global tuna conservation at Pew Charitable Trusts, said Japan is irresponsible in its approach to bluefin tuna fishing, The Guardian reported.
"Just a few years of overfishing will leave Pacific bluefin tuna vulnerable to devastating population reductions. That will threaten not just the fish but also the fishermen who depend on them," Nickson told The Guardian on Monday.
Overfishing has already caused the Pacific bluefin population to fall by 97 percent.
In 2015, Japan and other members of the Western and Central Pacific Fisheries Commission agreed to reduce their catch of immature bluefin.
Many Japanese consider the tuna to be a crucial part of the country's cultural heritage. But some fishermen have been reluctant to reduce the amount they catch because of the premium price it can command.
According toThe Guardian, 70 per cent of the Pacific bluefin tuna are less than one year old when they're caught, and 95 percent are caught before they reach three years of age, which damages the species and stops them from being able to reproduce.
Japan has not always followed international guidelines in regulating its fishing industry. Its crews recently caught more than 300 minke whales in the Antarctic despite global criticism. The fleet sailed south in November and returned in March 2017, having captured hundreds of whales.
The country's Fisheries Agency described the mission as "research for the purpose of studying the ecological system in the Antarctic Sea," but environmentalists and the International Court of Justice said Japan wanted the mammals for their meat. Whale meat is served in restaurants and is part of school lunches in the country.