Japan Explosion: 42 Injured in Blast Near Sapporo Pub: Report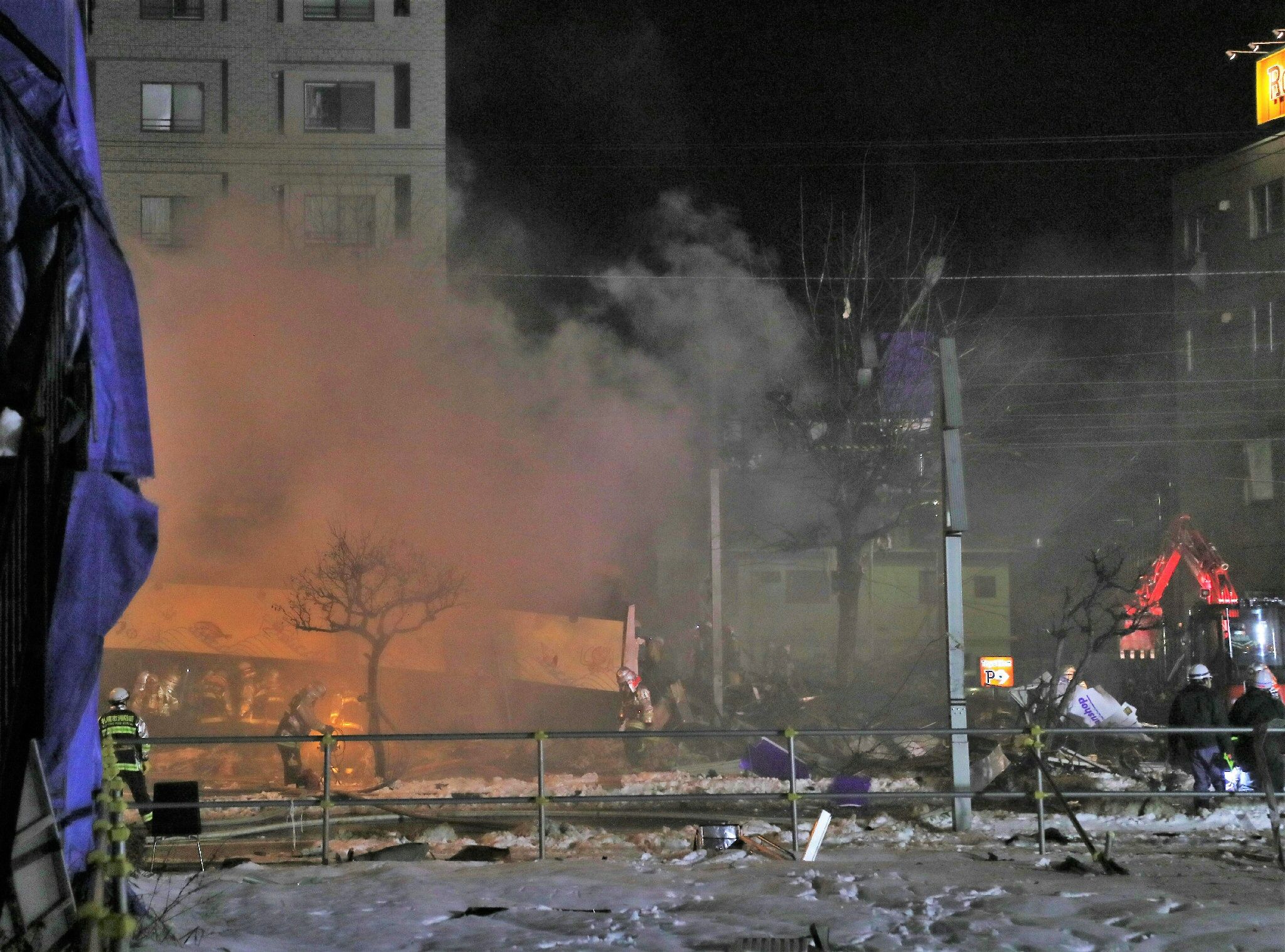 An explosion near a pub in Sapporo, Japan, on Sunday night reportedly left at least 42 people injured, one critically.
Hokkaido police public relations officer Ryohei Kashihara confirmed the number of victims to CNN on Sunday.
The fire that followed the explosion caused one building to collapse. Local residents reported smelling gas after the explosion and were seen breaking windows in the area, according to public service broadcaster NHK.
The explosion took place at approximately 8:30 p.m. JST. Emergency services are currently investigating the situation to determine the cause of the explosion.
A video captured after the blast took place showed the destructive aftermath of the incident, with firefighters spraying water onto the building's remains, and debris throughout the neighborhood.
The Sapporo fire department, which sent out more than 20 fire engines to respond to the explosion, believed the number of reported injuries could rise, Sho Saikoku, of the Sapporo fire department, told CNN.
Local news agency Kyodo reported that police and firefighters warned residents to be prepared for another possible explosion.
Sapporo is part of Japan's large northern island Hokkaido and has a population of nearly 2 million.
Newsweek will update this story as it develops.